If you need to refund the Online Booking deposit this can be easily completed in Kitomba 1
1. To refund an Online booking deposit go to Appointments in the top navigation bar for Kitomba 1.
2. On the left-hand side it shows the amount of deposit paid. To refund this select the Refund link.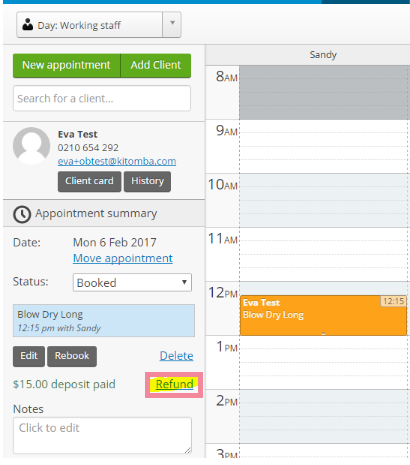 You will see a box asking you to confirm that you want to refund this payment. Select the Refund button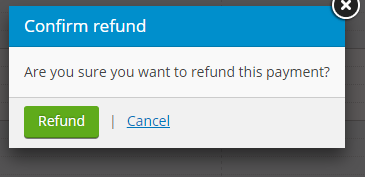 You will now see this deposit has been refunded.