You can easily view what concessions a client has by going to the Client card and selecting their account tab.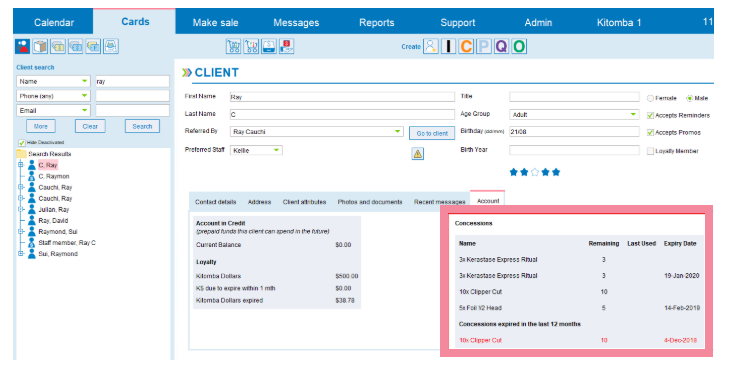 The Concessions section will list:
Any current, non-expired Concessions


Concessions that have expired (will show in red). 

The expired Concessions will show up here for 12 months from expiry date.