1. To change a booked room or equipment go to Appointments tab in the top navigation bar for Kitomba 1 and select the appointment that you wish to change.
It will change to an orange colour to show it is selected, and the appointment summary will appear on the left-hand side of your screen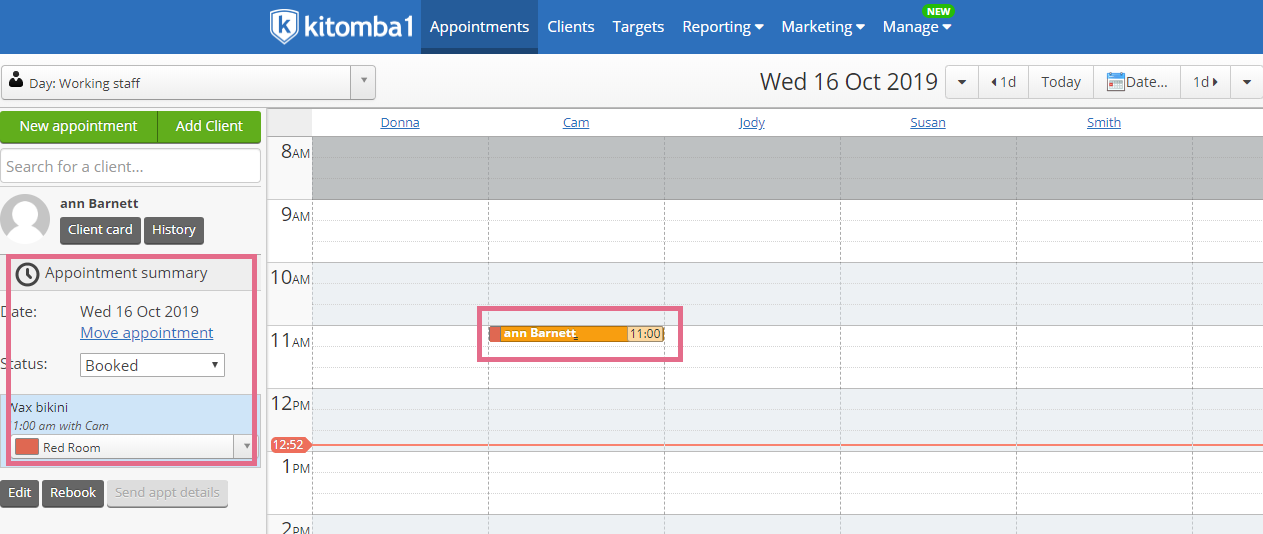 2. Select the arrow next to the name of the room or equipment that is already booked. This will open a menu of available rooms and equipment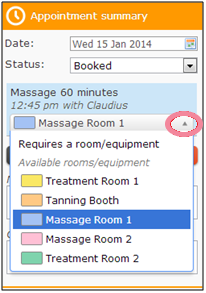 3. Select an alternative room or equipment from the list by clicking on it. This is now booked for the appointment.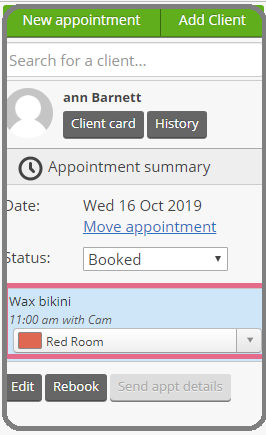 <<end>>