Your Kitomba Calendar lets you see a lot of information at a glance by using different colours as a way to communicate information about the appointments booked for the day.
You can set your appointment colours to tell you:
   what status the appointment is
   what service is booked
   which room or equipment is booked for the appointment
Calendar colours
1. Go to the Admin tab and select preferences from the left hand side
2. Select colours from the Appointment colours based on drop down list.  You can select from Status colours room and equipment colours and Service colours.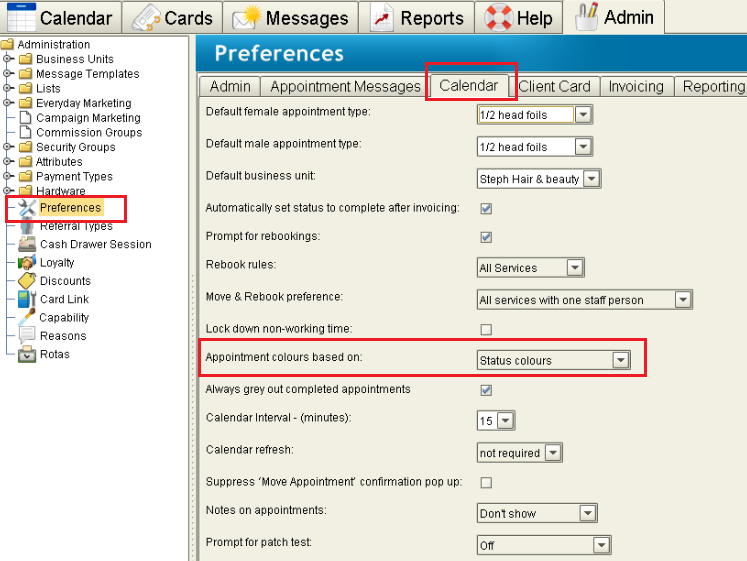 Choose the best way for your business by reviewing the options below.  
Appointment status example
The appointment colours reflect the appointment's status.
This is Kitomba's recommended setting.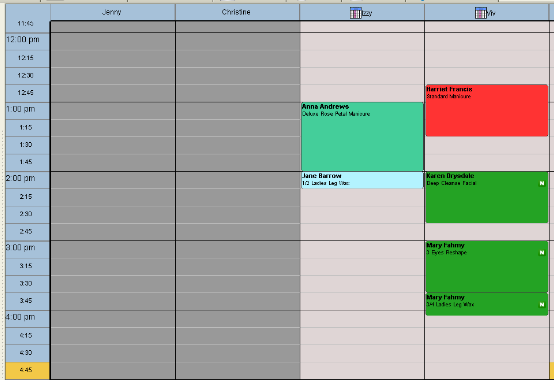 Appointment status is used to indicate at what stage an appointment is at (e.g. booked, customer has arrived, appointment completed etc).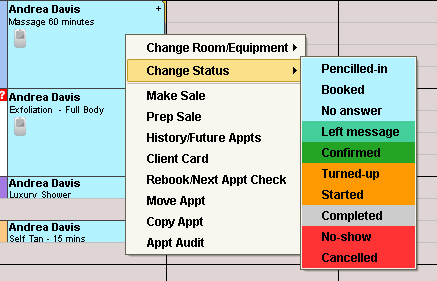 Services example
The appointment colours are showing what services are booked. Kitomba recommends avoiding using this setting if you regularly book rooms or equipment for your appointments, as the two colours on the same appointment can be confusing to look at.
Note: to change the colours of the services you need to go to the Cards tab and change the colour for each service.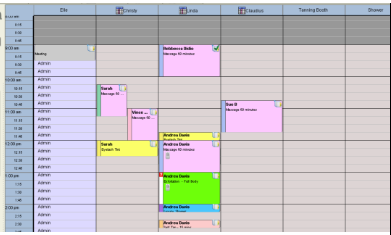 The colours of the appointment correspond to the display colour set on the service card.
The coloured strips on the left hand side of each appointment represent what room or equipment is booked for that appointment. 
If there is no colour strip then there is no room or equipment booked
A white strip with a red question mark  indicates that the appointment is for a service that requires a room or equipment to be booked but does not have one booked
Rooms and equipment example
The appointments in this example are coloured based on the rooms and equipment that are booked for the appointment time.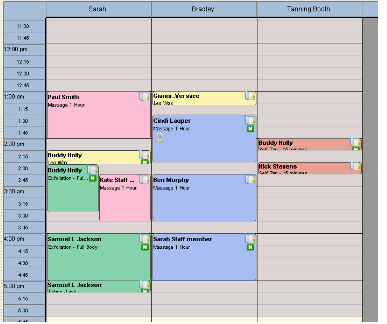 The appointment status and service are not indicated by any colours in this scenario. The colours indicate what room or equipment has been booked.