You can see the history of an appointment - such as which staff person created it, and when, and any changes made to the appointment since.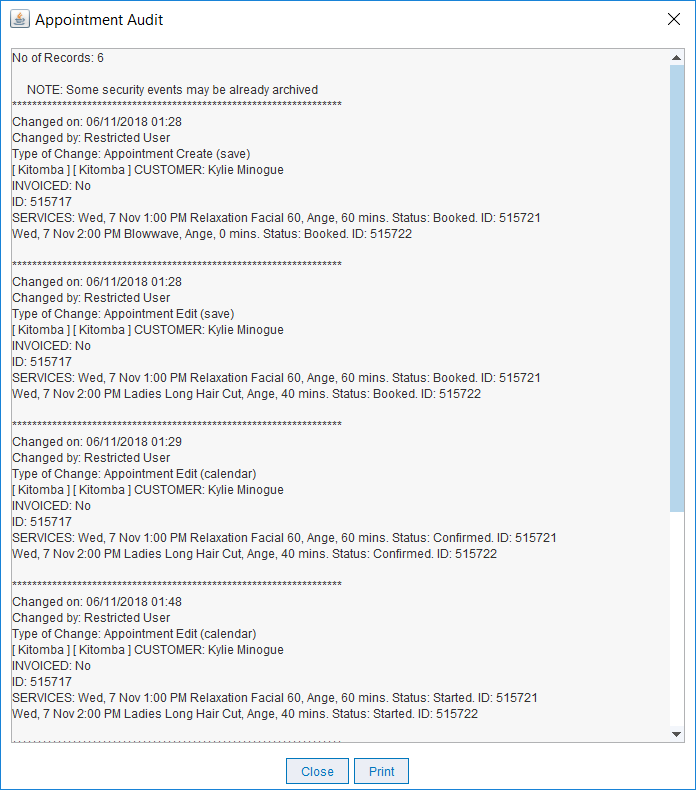 To see the appointment audit, right-click with your mouse and select Appt Audit from the menu that appears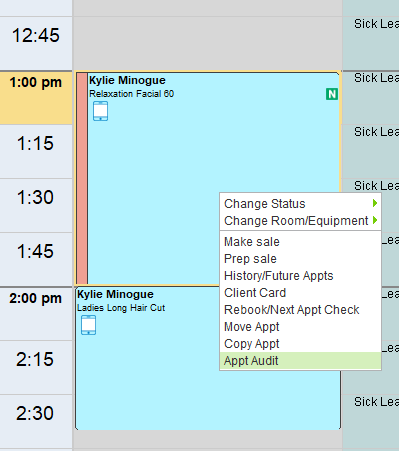 The appointment audit screen will open. Each change to the appointment will display in chronological order.