1. On the calendar, double-click on the appointment start time.
2. Select the customer in the name field.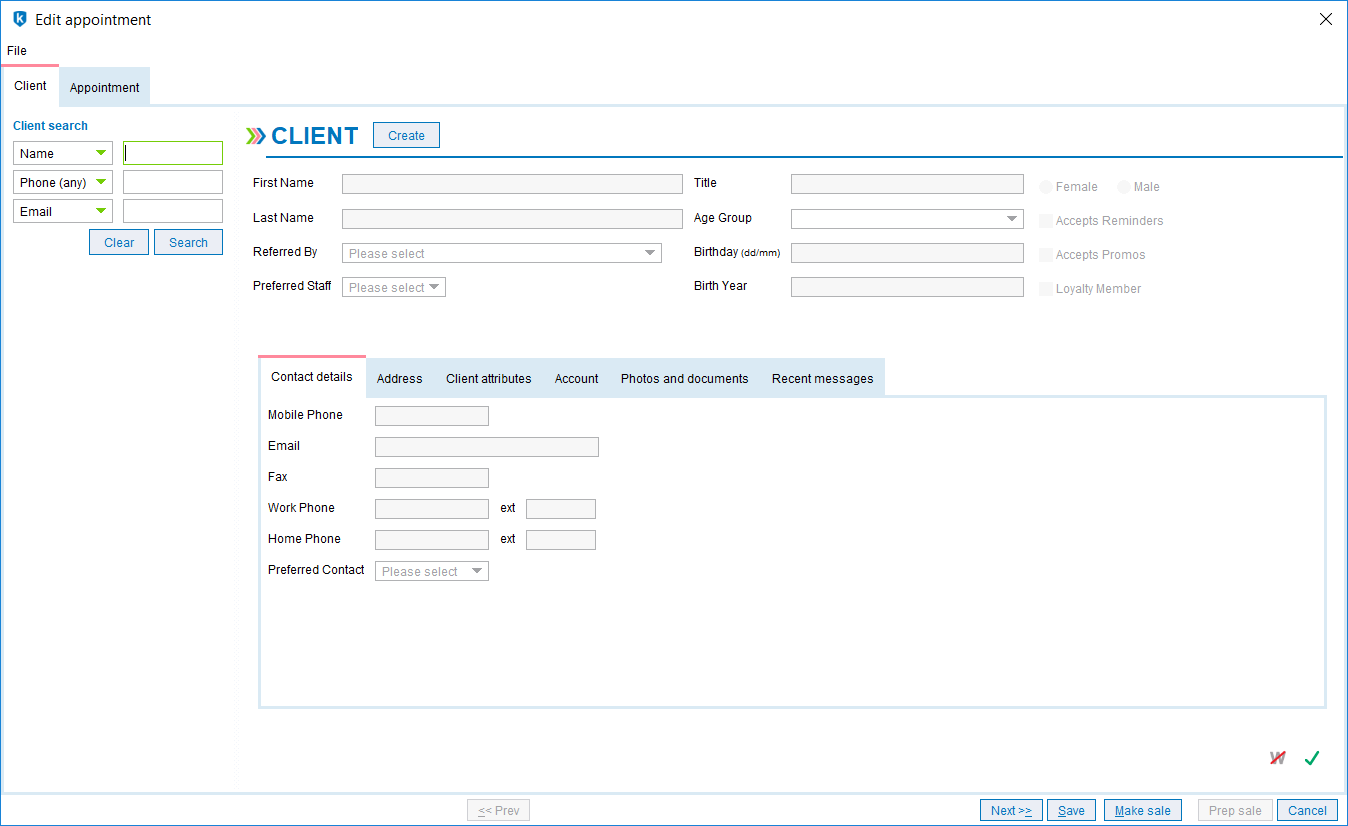 3. Select Next. The Appointment Services window will appear.
4. Select Packages on the left hand side.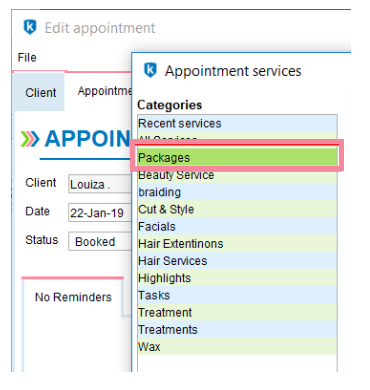 A list of available packages will display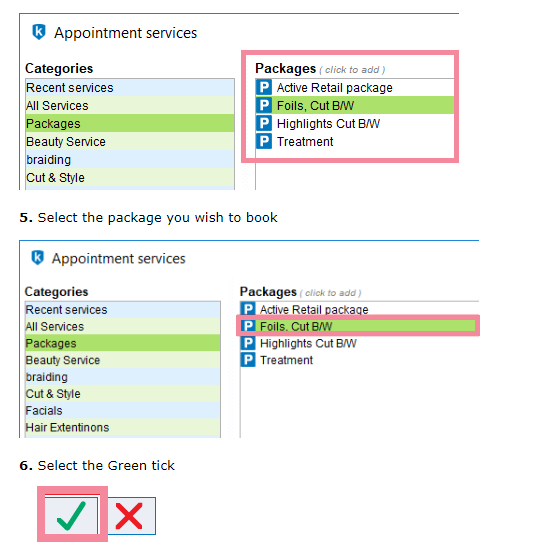 The included services will display in the appointment screen.
Note: Any products in the package will not show until ready to invoice.
Add appointment notes and set up your appointment confirmation message (if applicable).
7. Select Save
Services will show in the calendar with the P icon.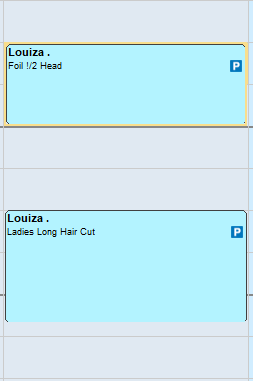 Notes:
you can move any service appointments to other staff or timeslots by clicking on them and dragging them to another place on the calendar.
you can't book a partial package. If you remove one service from a package, all other services from that package will be removed as well.