1. To book a room or equipment go to Appointments in the top navigation bar for Kitomba 1

2. Select the time slot that you wish to book the appointment eg. 10:45am
3. The New Appointment window will appear. Select the appropriate service(s) for your appointment – use the search function if you prefer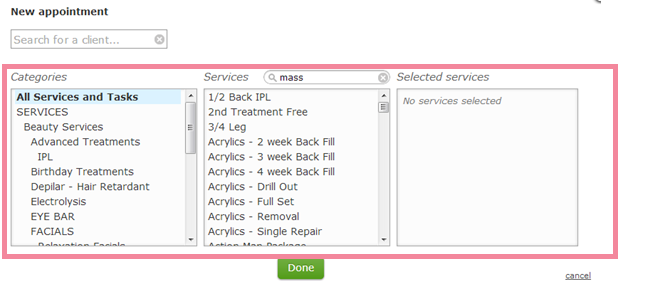 4. Use the client search box to find and select your client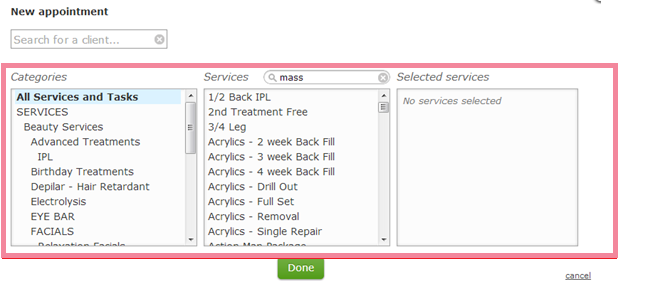 5. When you have selected your client and services, click Done at the bottom of the screen.
6. You now have an appointment in the timeslot you picked plus an appointment summary on the left hand side of your appointment book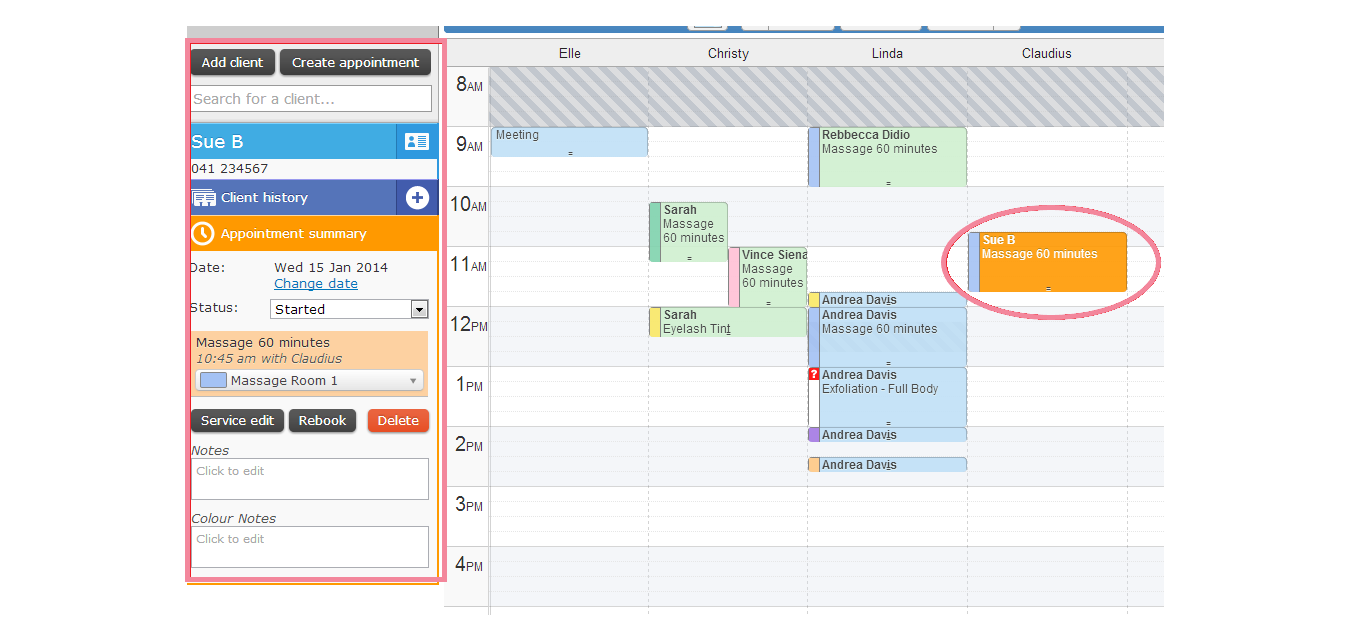 7. If the service you have selected requires a room/equipment to be booked, the appointment summary box will show Requires a Room/equipment in red text. Click on the red text to open the list of available rooms/equipment.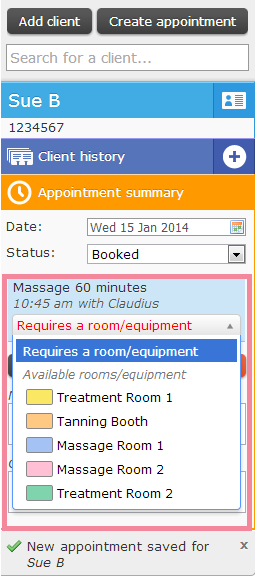 8. Select the room or equipment you require. This will now show in the appointment summary.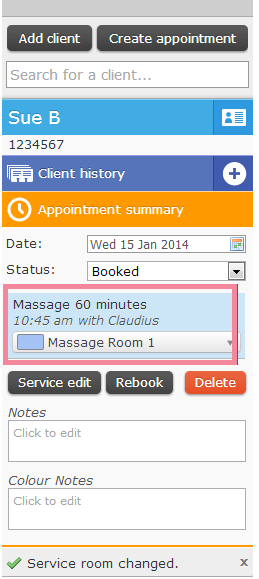 9. If the service doesn't require a room or equipment but you want to book one, you will see underlined grey text which says Assign a room/equipment on the appointment summary.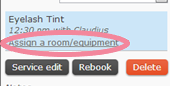 10. Click on the text to open a list of available rooms and equipment. Any unavailable rooms or equipment will show in the section at the bottom of the list. In the example below, Treatment Room 1 is unavailable during this appointment time.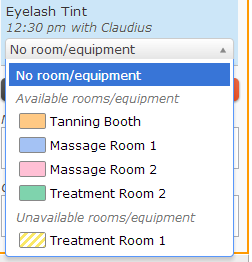 11. Your appointment now has a client, service, staff person (if applicable) and room or equipment booked.