Sometimes your whole team might be on leave because your business is closed. This often happens on Christmas Day, Good Friday and New Year's Day. You can add business leave in Kitomba which will update all staff timetables to show that they are on leave that day.
1. In Kitomba, go to the Admin tab

2. Click on Business Units. Click on the name of your business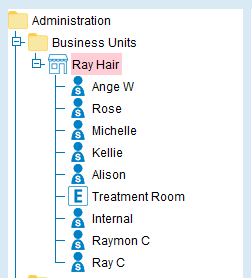 3. Select Business Leave on the right hand side of your screen
4. Select New Leave Entry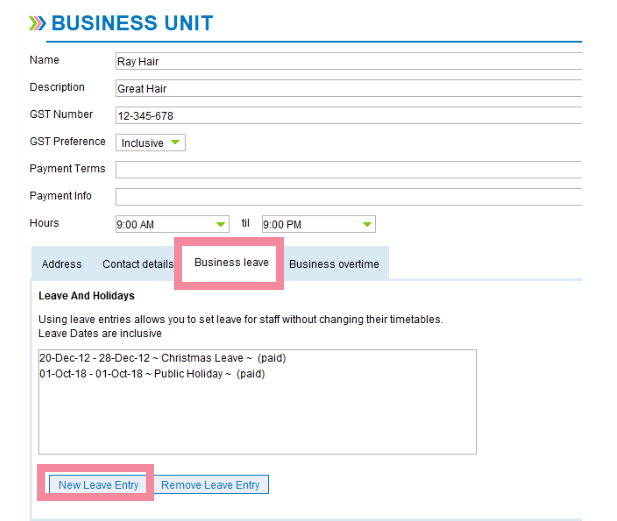 5. A box called Leave will appear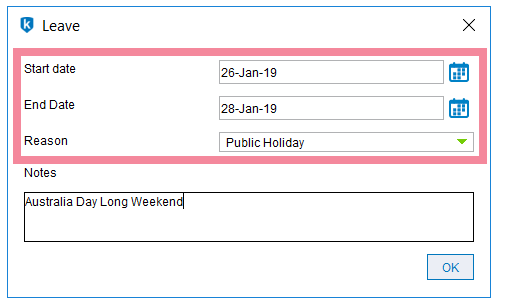 6. Enter the Start and End dates of the business's leave.
7. Enter the reason for the leave.
8.  In the Notes field, add a description of the leave period e.g. Christmas Holidays, closed for Easter etc. This is optional.
9. Select Ok
10. Select Save back in the Business Unit screen. If you forget this step, the leave won't be saved.
You will now be able to see that all of your staff have leave showing in their timetables for each day in the leave period.