You can use Kitomba attributes to personalise and tailor the message, e.g. customer's name. So for the same template sent to a number of different clients, each will receive a personalised email. For example, We miss you Sarah, We miss you Steven etc.
To Insert a Kitomba attribute
1. Click where you want to add the attribute and Select the Kitomba Attribute icon to bring up the K-Attributes pop up window.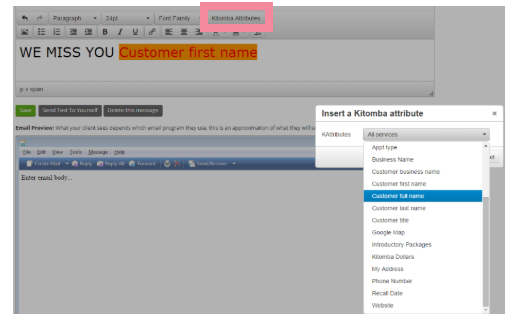 2. Select attribute from the list to insert into kmail. The attribute will appear as text with an Orange background.
3. To delete a Kitomba attribute inserted into a kmail:
4. Right click the Kitomba attribute and select Delete Attribute from the quick menu.