Here are a few suggestions for how to use Kitomba to assist you to keep on top of things.
Beginning of the day
1. Print off your day's client schedule: There are two reports you can run to show a schedule for a selected staff member.
2. Customer History by Staff: A cover page is printed to provide you with a summary of all your appointments. and the next pages will give you a list of all your clients with scheduled appointments on the selected date.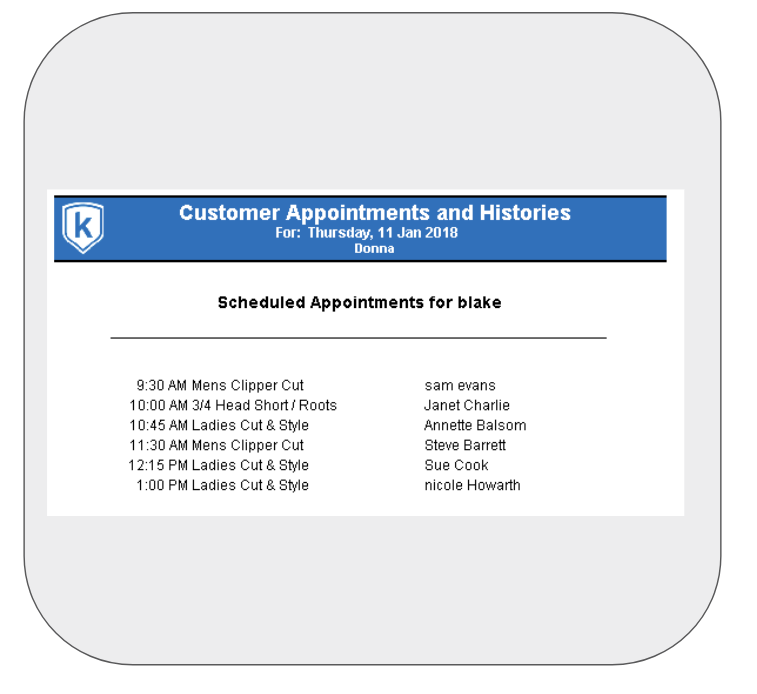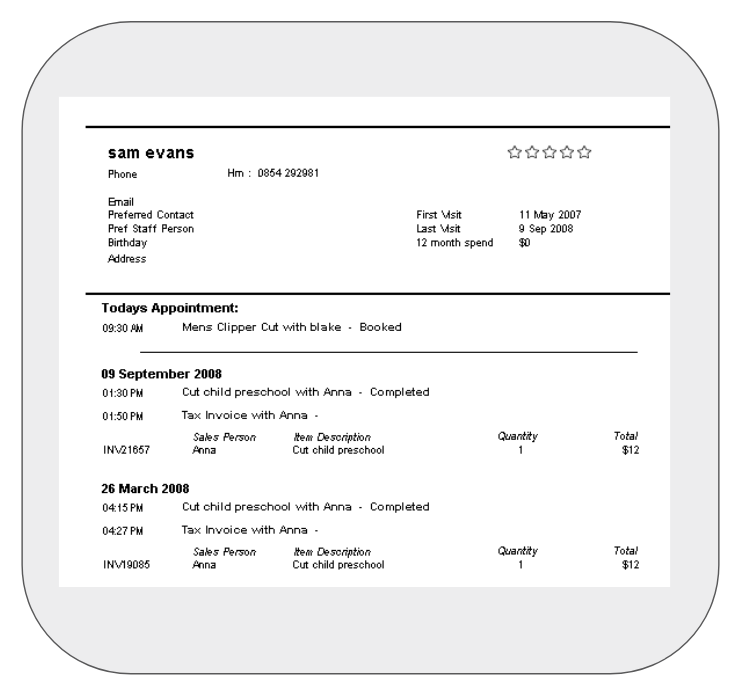 3. Customer History – One Page: shows you the same information as the previous report except in calendar format.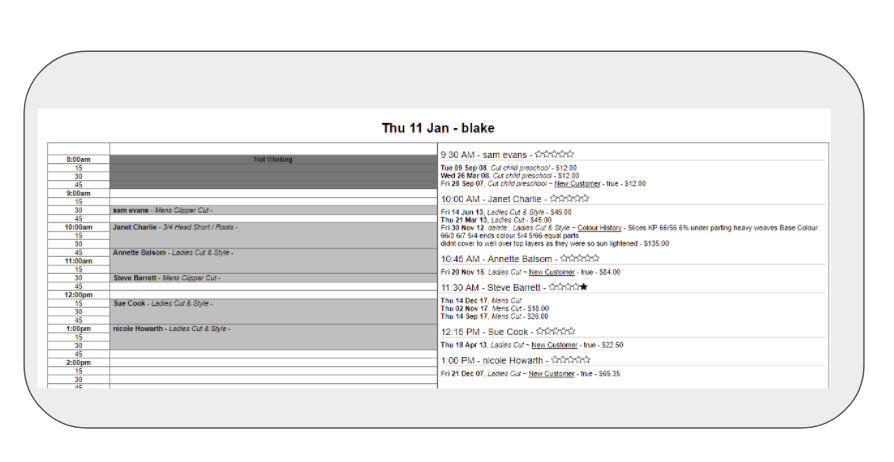 4. Confirm appointments: by checking the Messages tab to see who has auto-confirmed their appointments by text or email. For clients that need to be called, run the Message List report.
During the day

1. Check the Message tab for text message responses from customers. To see their responses select the Confirm Appointments button on the bottom left of the Messages tab. Their response is displayed in the Client's Reply column.

2. Check your emails as we'll send all your customer Kitomba email replies to your nominated email address. 
3. Update your customer cards when you see each client to make sure you have their correct contact details, especially mobile and email. This information is important – it's how you contact your clients. 
End of the day
1. Balance your cash drawer by running the Cash Drawer Reconciliation Wizard to balance.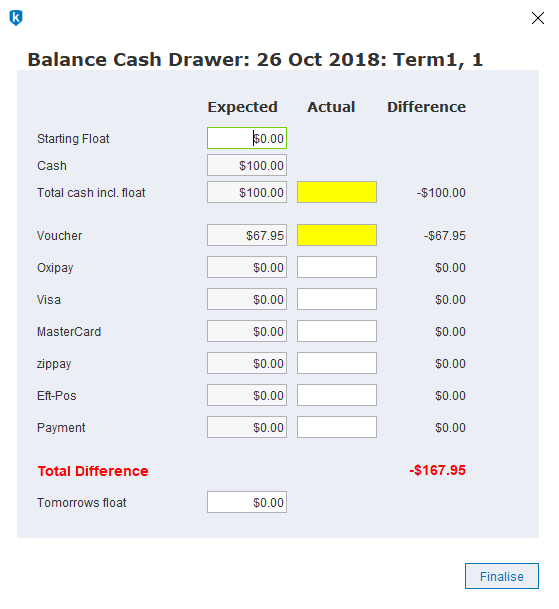 2. If things don't balance, run the Cash Drawer – Transaction Summary Report.
3. Check your cash position for the day by running the Cash Drawer Takings report. This report will take into account any voucher sales and other non-cash payment types so you know exactly where you stand. 
4. For a full picture of your retail sales, service sales, rebooking rates and more you should run the Business Summary Report. This report could also be run weekly.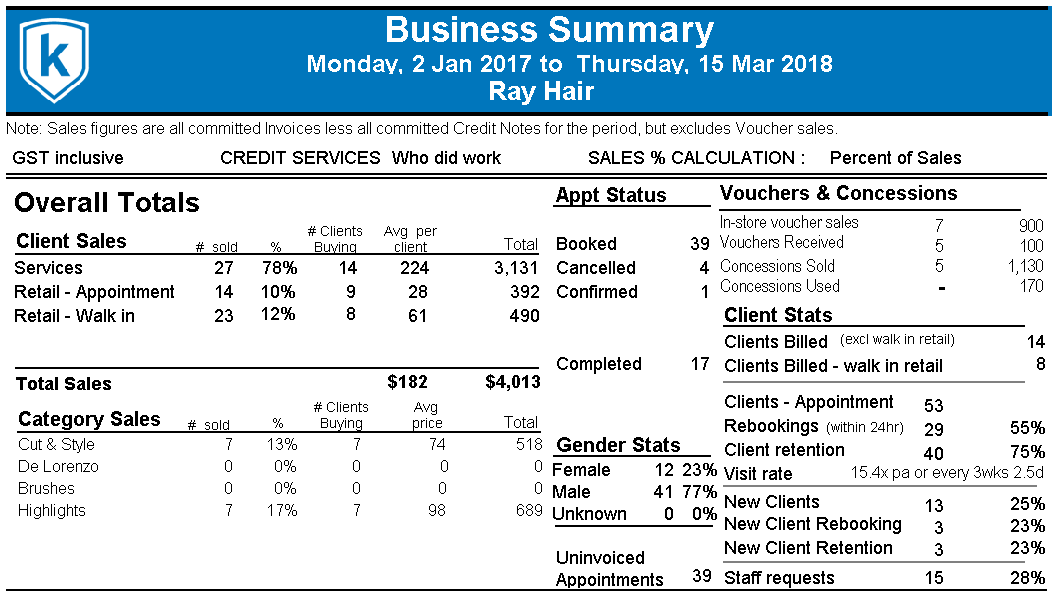 Once a week
1. If you have set up Star Clients in your preferences, you'll be able to run the Star Client report which will quickly show you how many clients your staff have in each star category. You can also see a breakdown of the types of stars within each staff member's client base.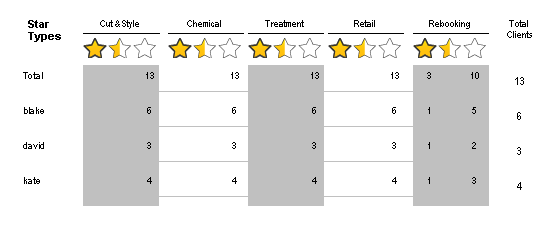 2. This is a great tool for understanding how your staff are progressing and where they may need extra support.
3. Stocktake regularly to keep a tight hold on your stock levels and monitor for unusual variations. Run and print the Stock Take report and check actual stock amounts against expected and adjust any variations on Kitomba. Having a good stock management process reduces waste and can have a hugely positive impact on your cashflow.
4. For a full picture of your retail sales, service sales, rebooking rates and more you should run the Business Summary Report.
Running Reports
1. Reports give you valuable information on your business so use them. If you have ideas on reports that aren't provided as standard then drop us a line. We want to hear from you.