Probably the first thing you'll do in the Admin tab is to set up your Business Unit (your salon or salons) and staff details.
Kitomba allows you to run multiple business units each with their own staff and appointment books.
Each business unit has access to the same customer database. An example of two business units on Kitomba might be a hair salon and beauty salon operating in the same premises.
Kitomba can also have business units that are in different premises. This allows you to centralise some business functions such as telephoning customers. It also allows you to access your Kitomba system without having to be in your business practice.
To learn more about these types of applications - give the Help Desk team a call.
To add a Business Unit:
1. Go to the Admin tab

2. Select Business Units on the left and select the Create button on the top right.

3. If a business unit already exists you will get this warning message.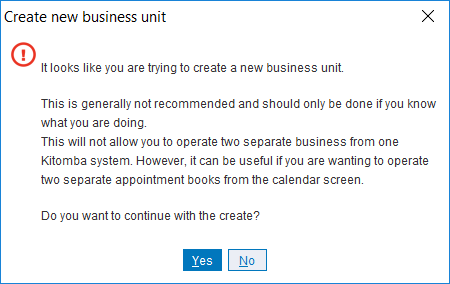 4. If you choose to go head click yes and fill in Business details and click Save.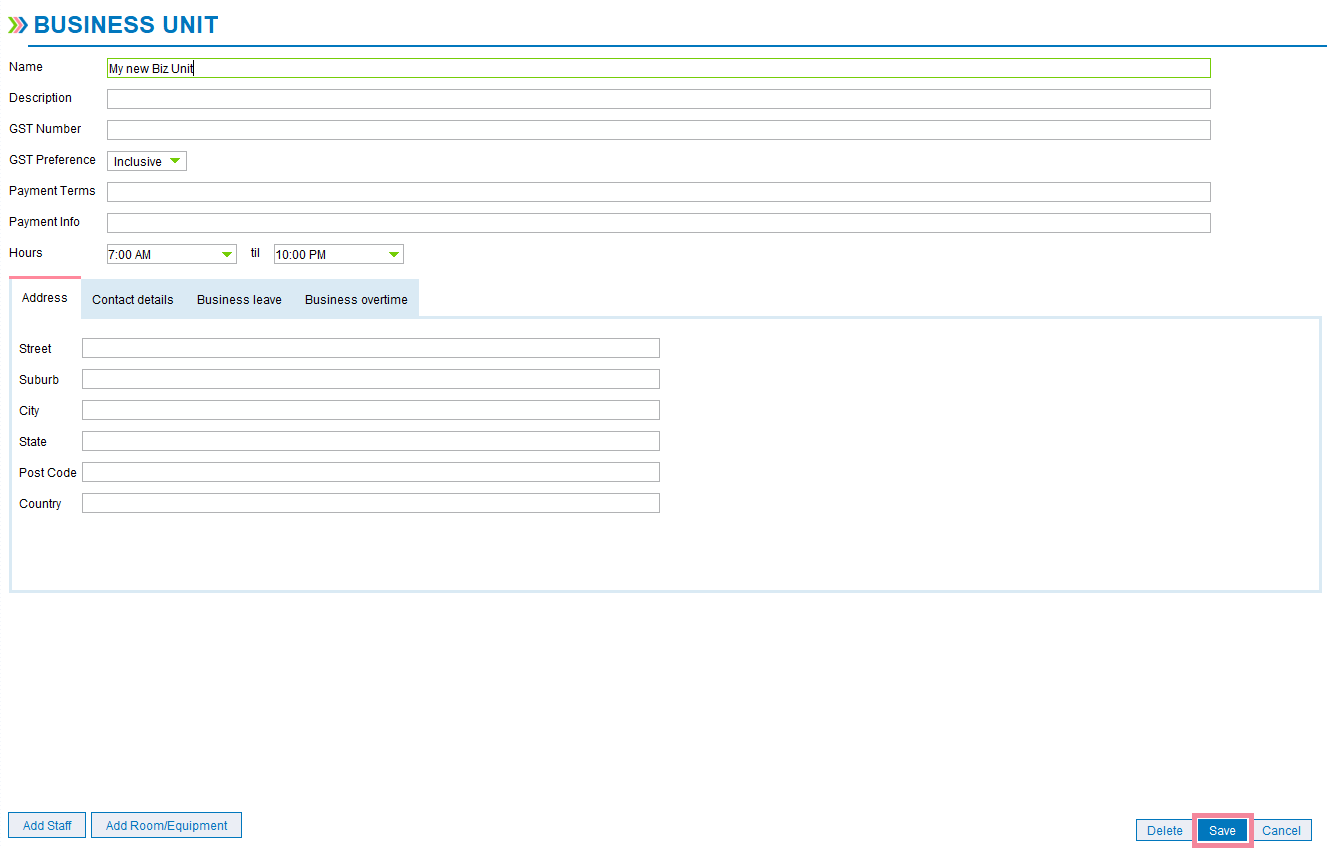 NOTE: On the Calendar tab you will be able to view the appointment book for each business unit you have saved: