You can add a new client in the client tab of Kitomba1.
1. Select the green Client button top left of screen. 

2. You can either Enter in the Client details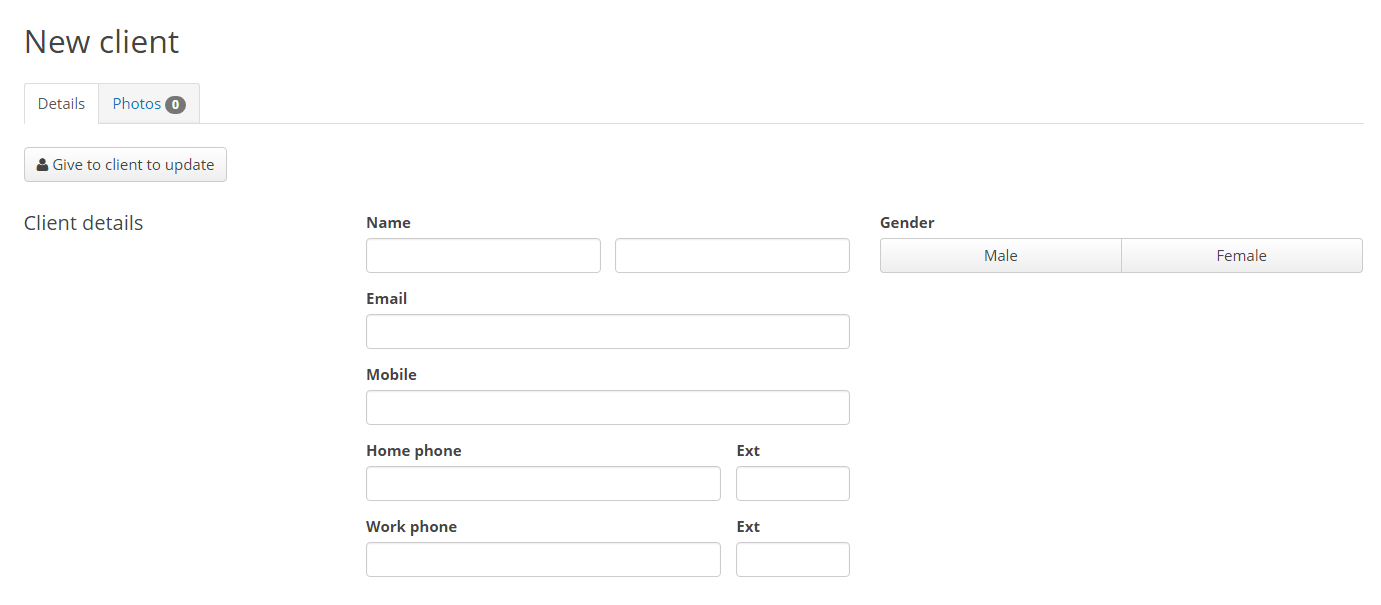 3. or you can select the Give to client to update button and use a tablet etc for the client to enter in their own details.