Setting up Online Booking
1. To set up your Online booking go to Settings in the top navigation bar for Kitomba 1

2. Select Business Details on the left. Ensure that the Online Bookings website button is switched on.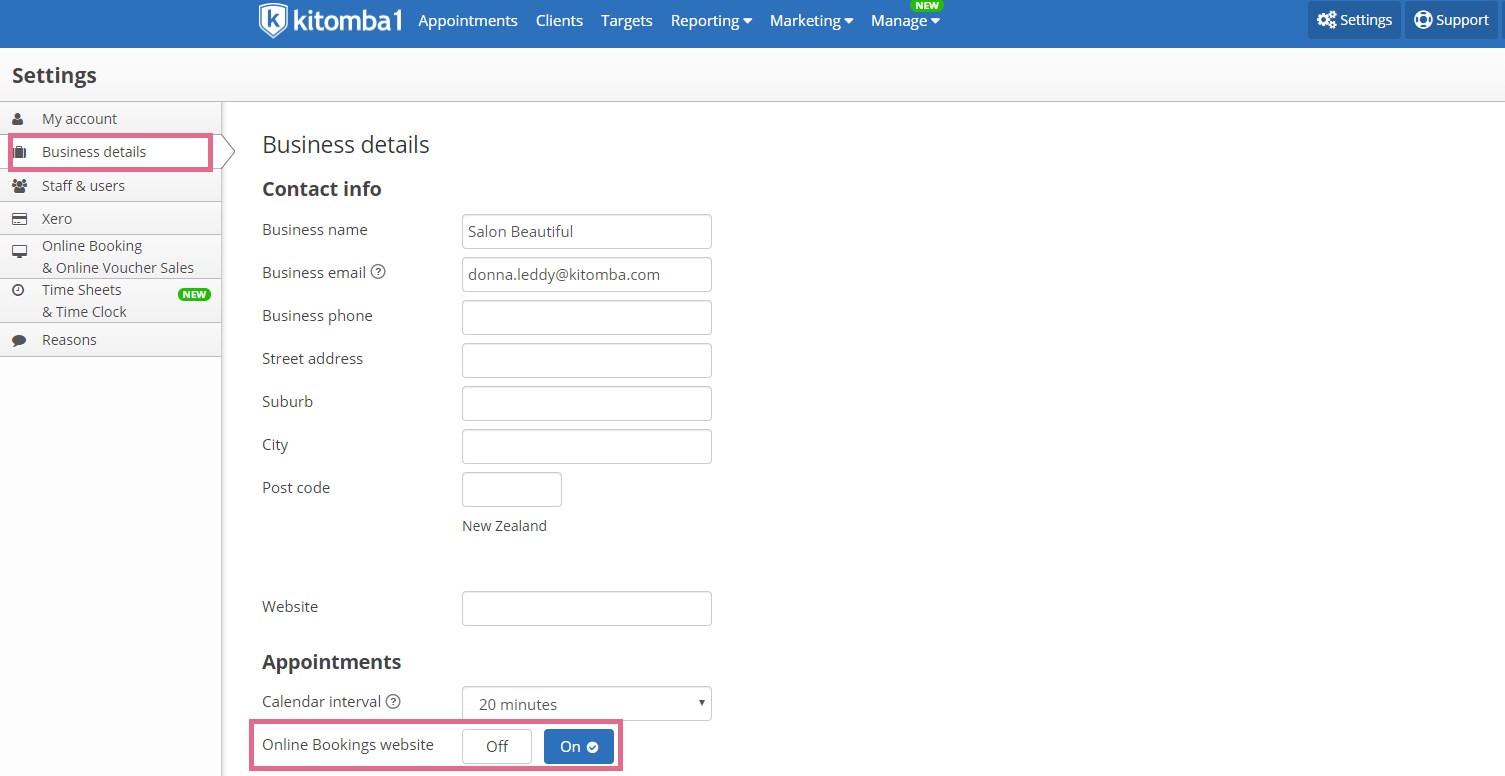 3. Select Save if you have made any changes. Proceed to the next step.
4. Select Online Booking on the left. You now need to complete your Online booking settings.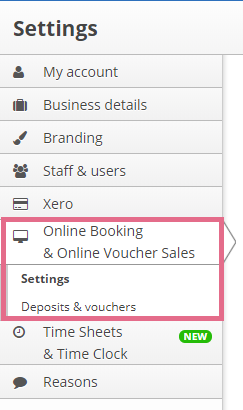 Online booking settings
Start by choosing what your clients see in Online booking. The question mark at the end of each option will provide you with further detail on what the option provides.
Select the check boxes for those you require:
Show prices

- displays your prices for each service (e.g. $70). A price range is displayed if you have different prices for different staff (e.g. $50-$70).

Show service durations

- displays the normal time to complete the service (e.g. 45 min).

Show staff first names only
Show business phone number

- the number your clients can call you on.

Show service and package descriptions

- displays service and package descriptions in Online Booking.

Descriptions can be managed in Kitomba Cards or Kitomba 1 Products & Services tab. Visit this support guide to find out more.
Booking settings
From the drop down list select how far in advance clients can request a booking.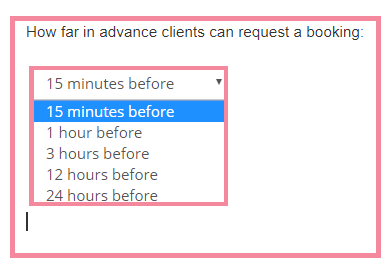 Select if you want a buffer to be added to the end of each online booking. For example, this may be to allow for cleaning, room re-set or paperwork. Tip: these should first be set up as tasks in the services area of Kitomba 1 or Kitomba.

3. Select the check boxes for those you require:
Allow cancellations and reschedules

- allows your clients to cancel or reschedule their appointments provided they give at least 24 hours notice. Clients must provide a reason for cancelling.
Note: cancellations and reschedules will not work if you enable Deposits for Online Booking.

Allow only one staff member to be selected per booking
Staff defaults to 'anyone' (recommended)

- if this is unticked, clients will need to select 'anyone' or a specific staff member before they can choose a time.

Variable staff speed in Online Bookings
If you have set up variable staff speeds for services, these will be reflected in Online Bookings made by your clients. This ensures appointments are automatically booked for exactly how long your staff need to complete a service.
If you have the Show service and package descriptions preference selected, your clients will be able to see exactly how long a service tales depending on the staff member they choose. If you want to show service descriptions these need to be set up for each service. the Online booking service descriptions support guide shows you how.

Cancellation Policy
1. Enter in any pertinent information about your business and enter in your cancellation policy.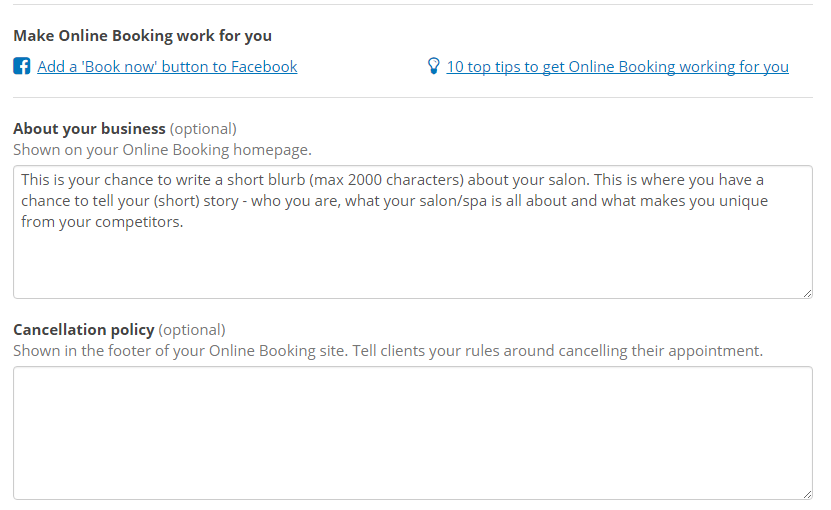 Google Analytics
You can also add in your Google analytics or Google Tag manager codes here

See these guides on how to do this.
Online Retail Store
If you use an online retail platform such as Support Your Salon or Salon Pay, simply enter the website address into the field as shown below.

This will add a 'Buy Products' button to your Online Booking site which will direct your clients to your online retail sales website when they click on it.