Reasons can be managed from Kitomba 1 and Kitomba. Reasons created in Kitomba 1 will sync to your local Kitomba and vice versa.
How do I create a reason in Kitomba 1
1. From Kitomba 1, navigate to Settings.

2. Select the Reasons tab.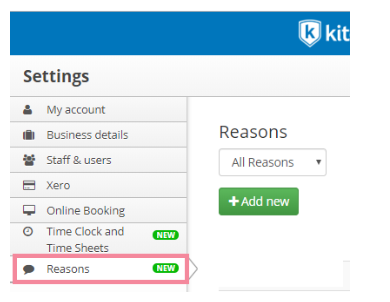 3. Create a new reason by clicking the Add new button.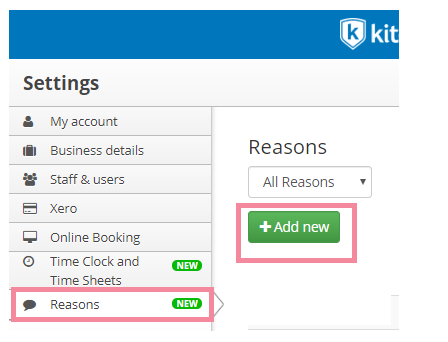 4. Select the reason type from the drop down menu.
Petty cash reasons provide a way to keep track of what the money is used for.
Leave reasons can be used in addition to the default reasons when creating staff timetables and creating leave entries.
Custom time reasons are useful for tracking different types of time for your staff. e.g Admin and Training time.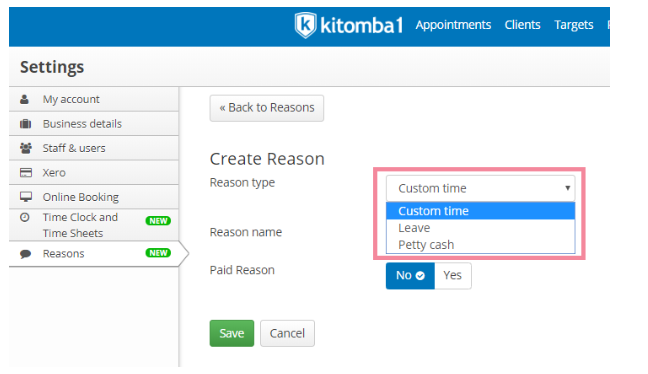 5. Enter a Reason name.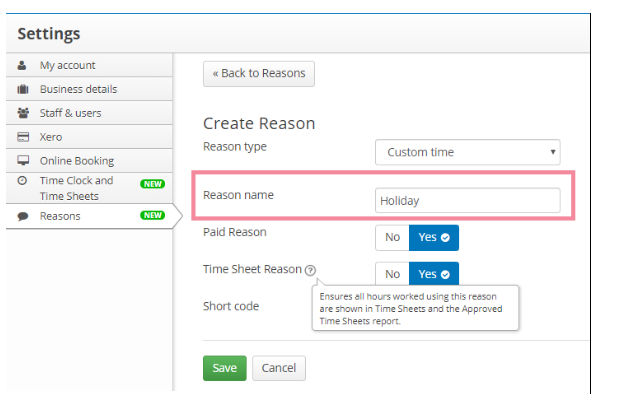 6. Set whether it's a paid or unpaid reason.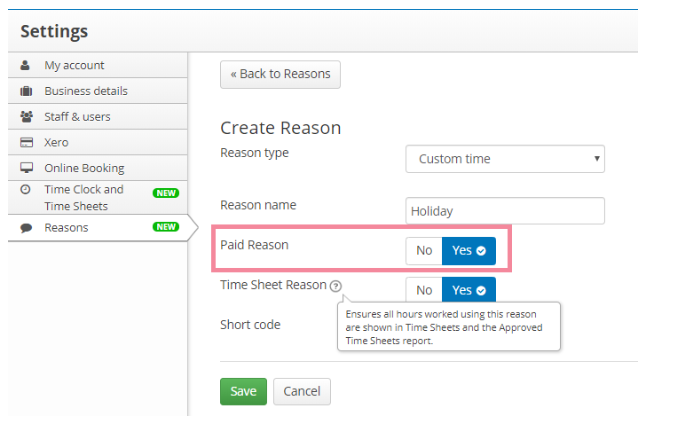 7. Enter a short code. You can enter 4 characters.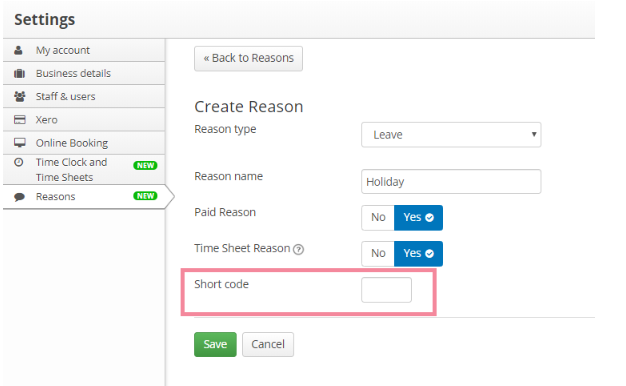 8. Select Save.