You can create a supplier order that will automatically enter the products you require based on specific criteria that you enter.  
Create your automatic supplier order
1. Select the Cards tab in Kitomba, and then the Manage suppliers button. It looks like a cardboard box.

2. A list of your suppliers will appear. Select the supplier you wish to create an automatic order for.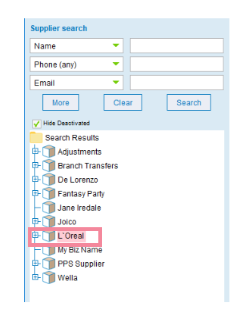 3. Select the Create supplier order button at the top of the screen.

4. You can choose whether you want the automatic order to bring your stock to the minimum or maximum levels, by selecting either Min or Max in the Order level section. 
Alternatively, if you would like Kitomba to create a supplier order to top up your stock numbers with the same amount of stock that you have sold or used since your last order (or a particular date), select Amount sold/used since option, then select the date you wish to replace stock from.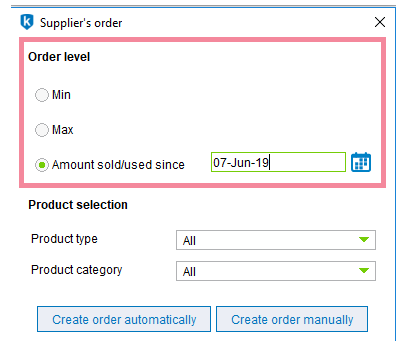 5. Once you have entered your requirements select the Create order automatically button.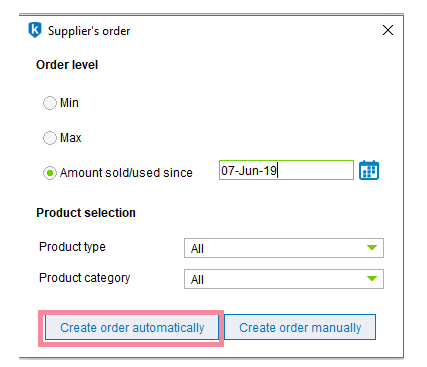 6. Kitomba will prepare the order for you. If you want to adjust the quantity that you are ordering click inside the Qty box next to the item and adjust it to the number. For example, there may be a promotion on an item so you want to get more than you usually would or you may want to order less of a product as it isn't selling so well at the moment.
7. Select Commit at the bottom right of the screen. This saves the order.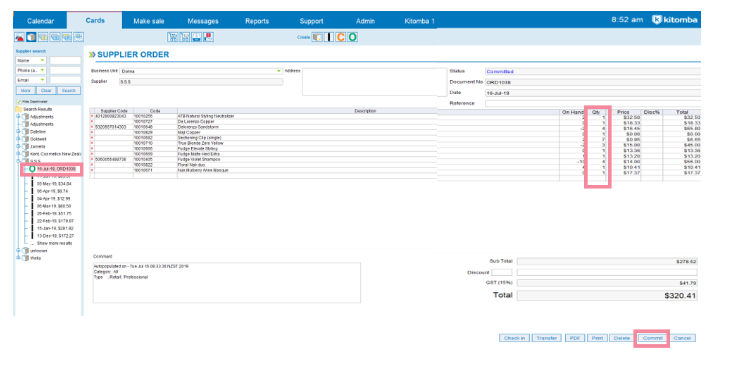 8.  The order you created will now show beneath the supplier in the Manage suppliers section.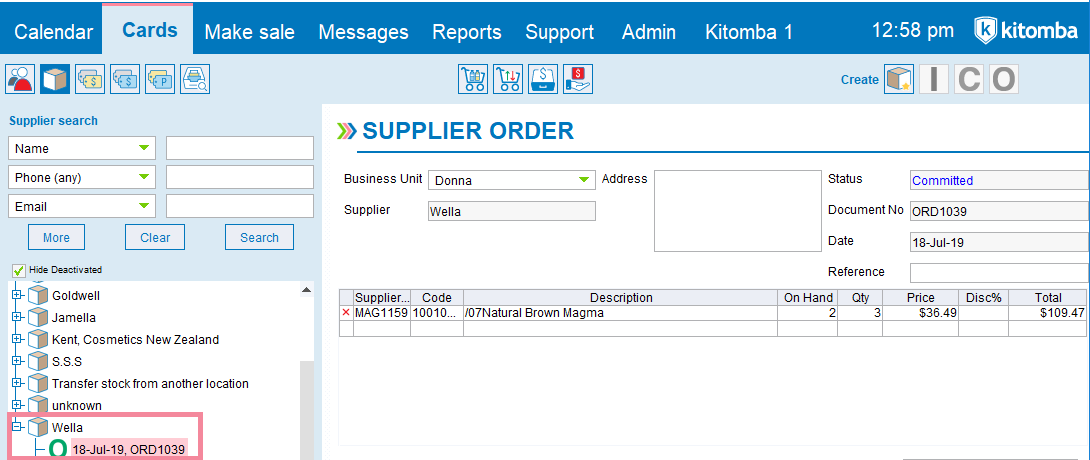 You can view the PDF on the screen and print it out or attach the PDF to an email to your supplier.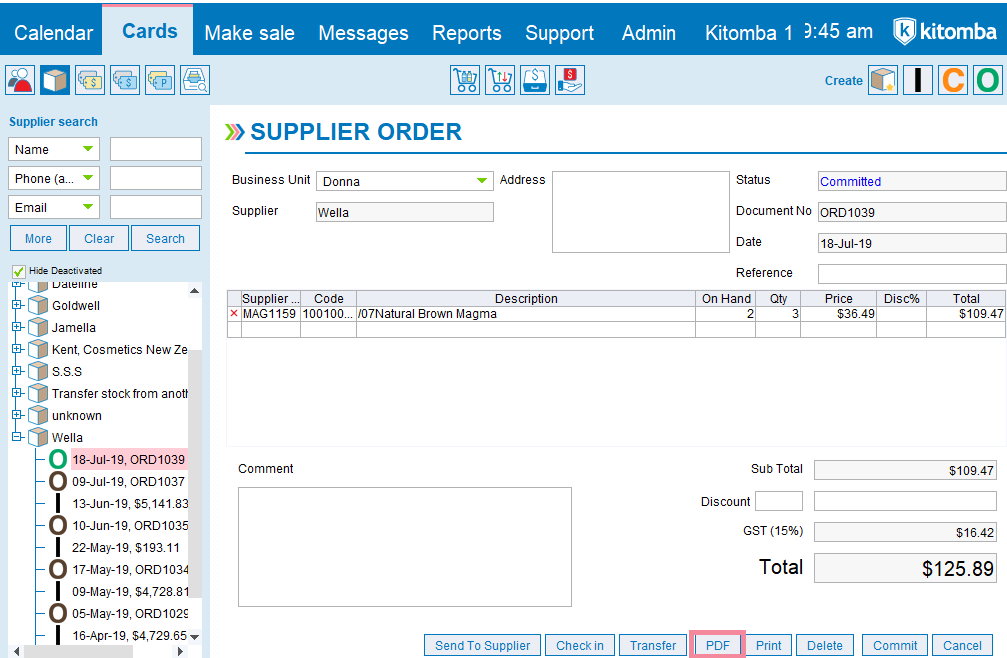 The next step is to check in your stock when it arrives. See this Support guide to learn how. 
<<end>>