1. To order stock from another location select the Cards tab in Kitomba, and then select the Manage suppliers button. It looks like a cardboard box.

2. A list of your suppliers (locations) will appear on the left-hand side. Click on the supplier (location) name that you will receive stock from. In this example, we have named our supplier Transfer of stock from Care for Hair.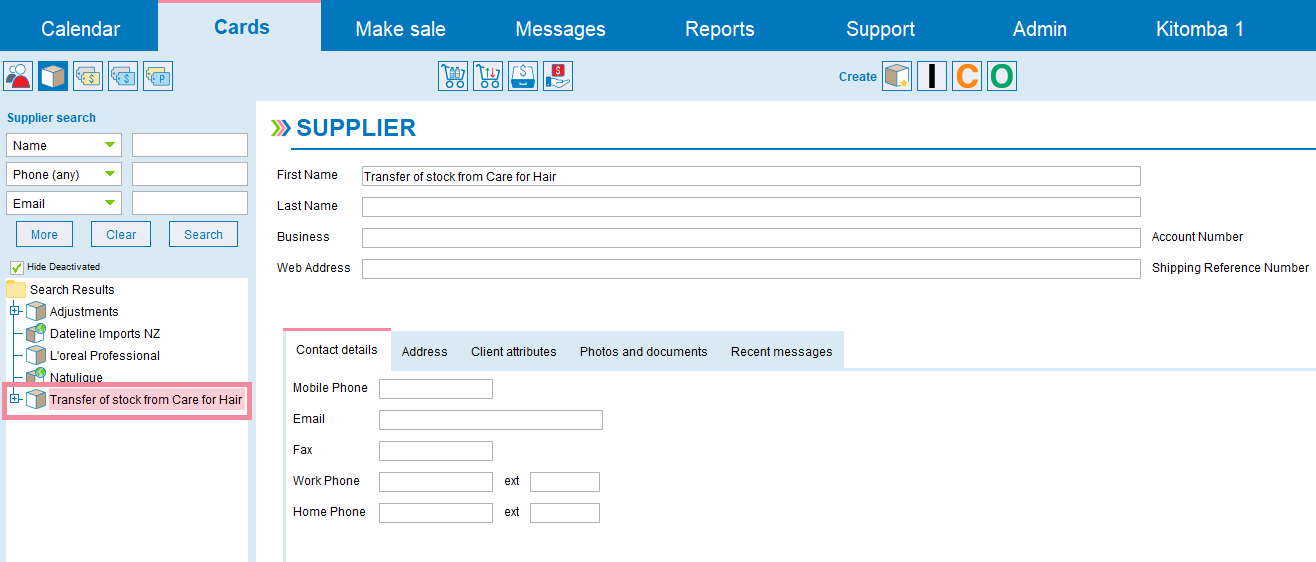 3. Click on the Create supplier order button at the top of the screen. The Supplier's order box will pop up. 
4.  Select the Create order manually button.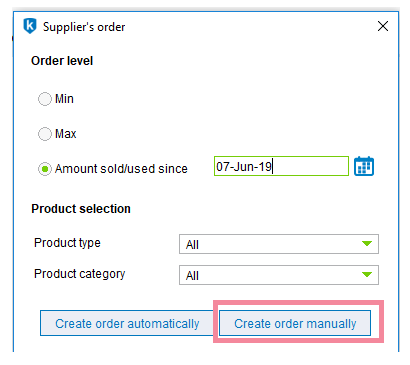 Add products to your order
1. To add items to your order you can select an empty row in the Code section in the order and scan the item with your barcode scanner or select an empty row in the Description section and type in the first few letters of the name of the product you are looking for.  Keep typing until the right product comes up in the selection list and select it with your mouse.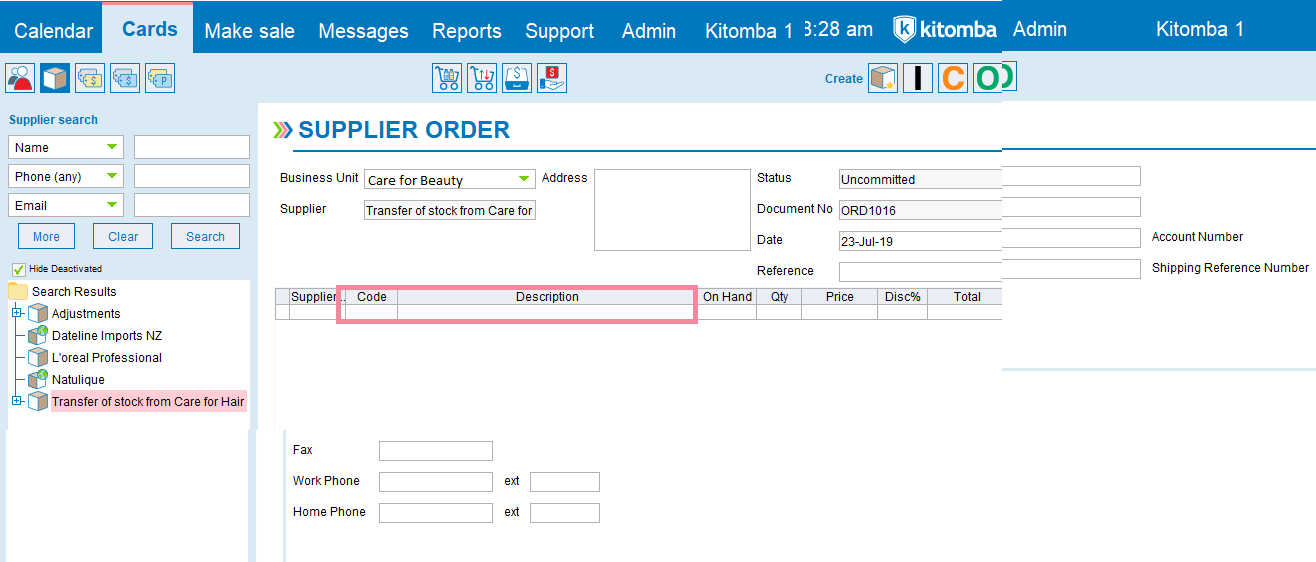 2. Kitomba will show you how many of this stock item it has listed as on hand. In the Qty (quantity) column, add the number you want to order.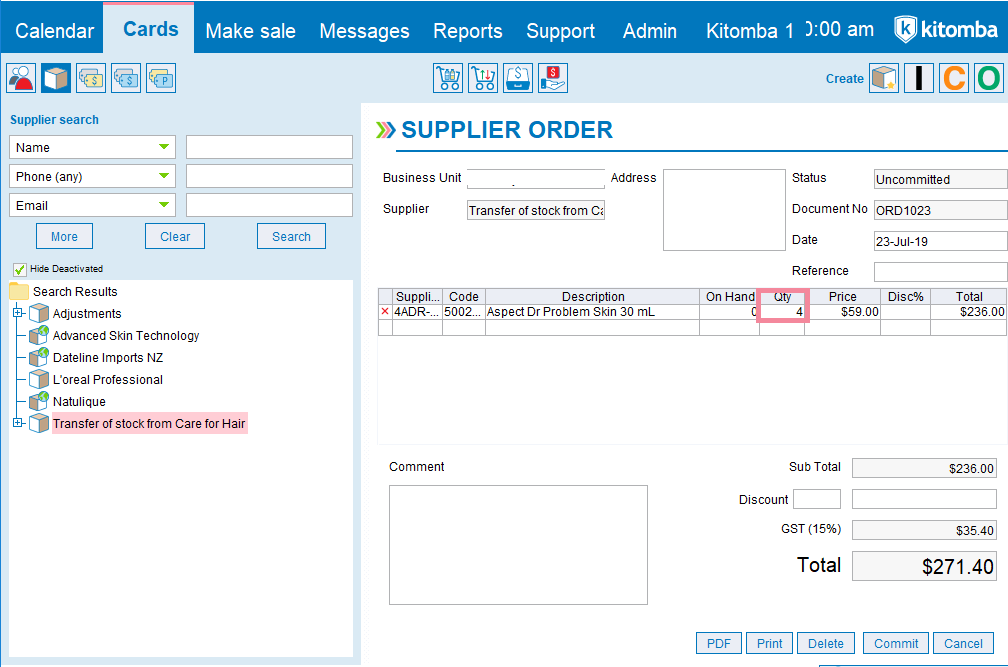 3. When you have finished adding items, review your order to check if it is correct.
4. Select Commit. The order you created will now show beneath the supplier in the Manage suppliers section.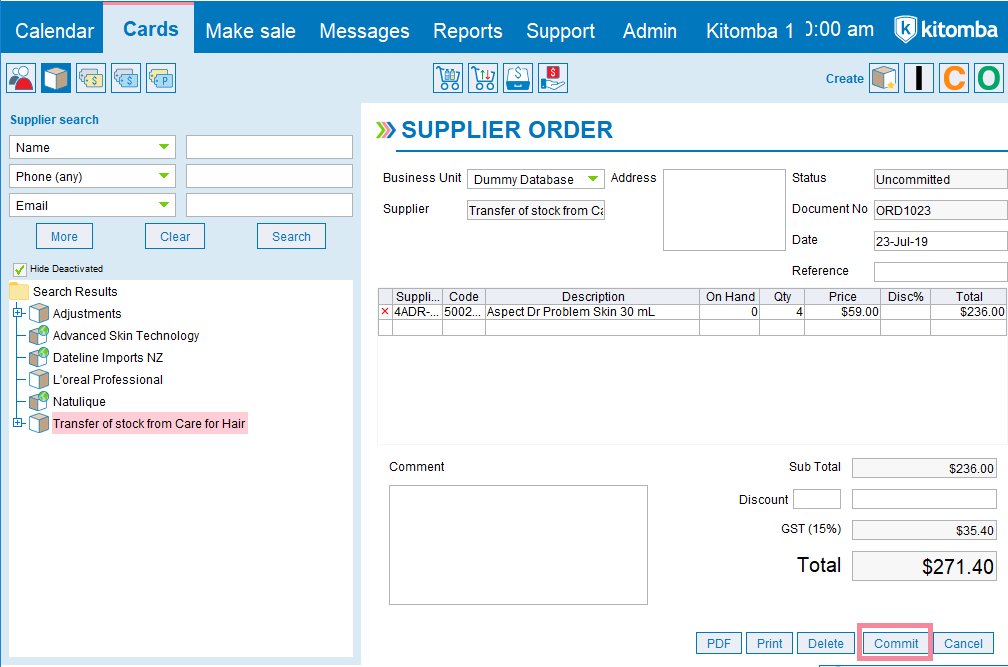 5. Place the order with the other location if you haven't already.