Reasons are a way to create a list of options that can be used for either, petty cash, leave or custom time.
Petty cash reasons provide a way to keep track of what the money is used for.
Leave reasons can be used in addition to the default reasons when creating staff timetables and creating leave entries.
Custom time reasons are useful for tracking different types of time for your staff. e.g Admin and Training time.
Single sites can also manage reasons in Kitomba. see these user guides to view how:
Add petty cash reasons
Setting up leave reasons In Kitomba
Edit a reason in Kitomba 1
1. To edit reasons go to the Reasons tab in Settings in Kitomba 1.

2. Select the blue reason Name link.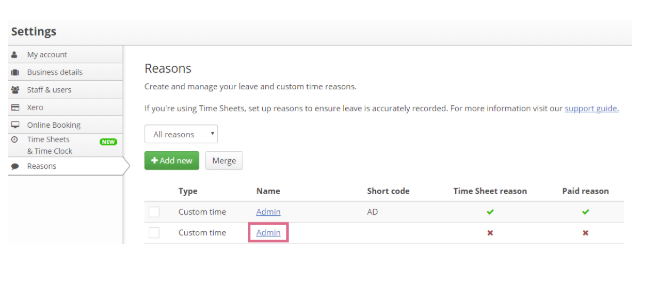 3. Make any changes as required and select Save.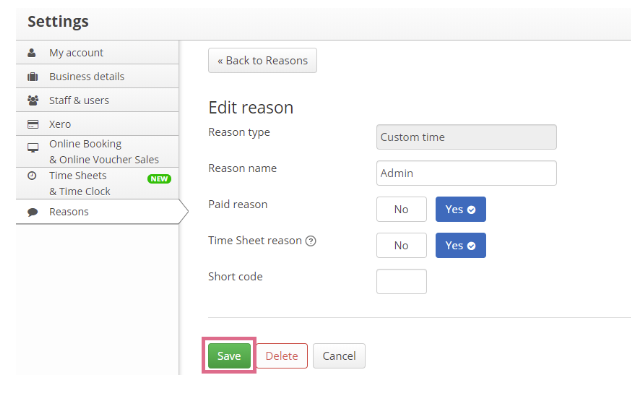 To learn more about managing reasons view these links:
<<end>>