To use the Inbox tab
1. First go to the Kitomba 1 dashboard. Then look for the Inbox tab at the top of the page. If you see a red dot with a number beside it, it means a client has responded to an appointment reminder. Click on the Inbox.

2. Now you have reached the inbox page. Unread messages will be displayed in bold for easy identification. To access a client's message window, click the appropriate View/reply button.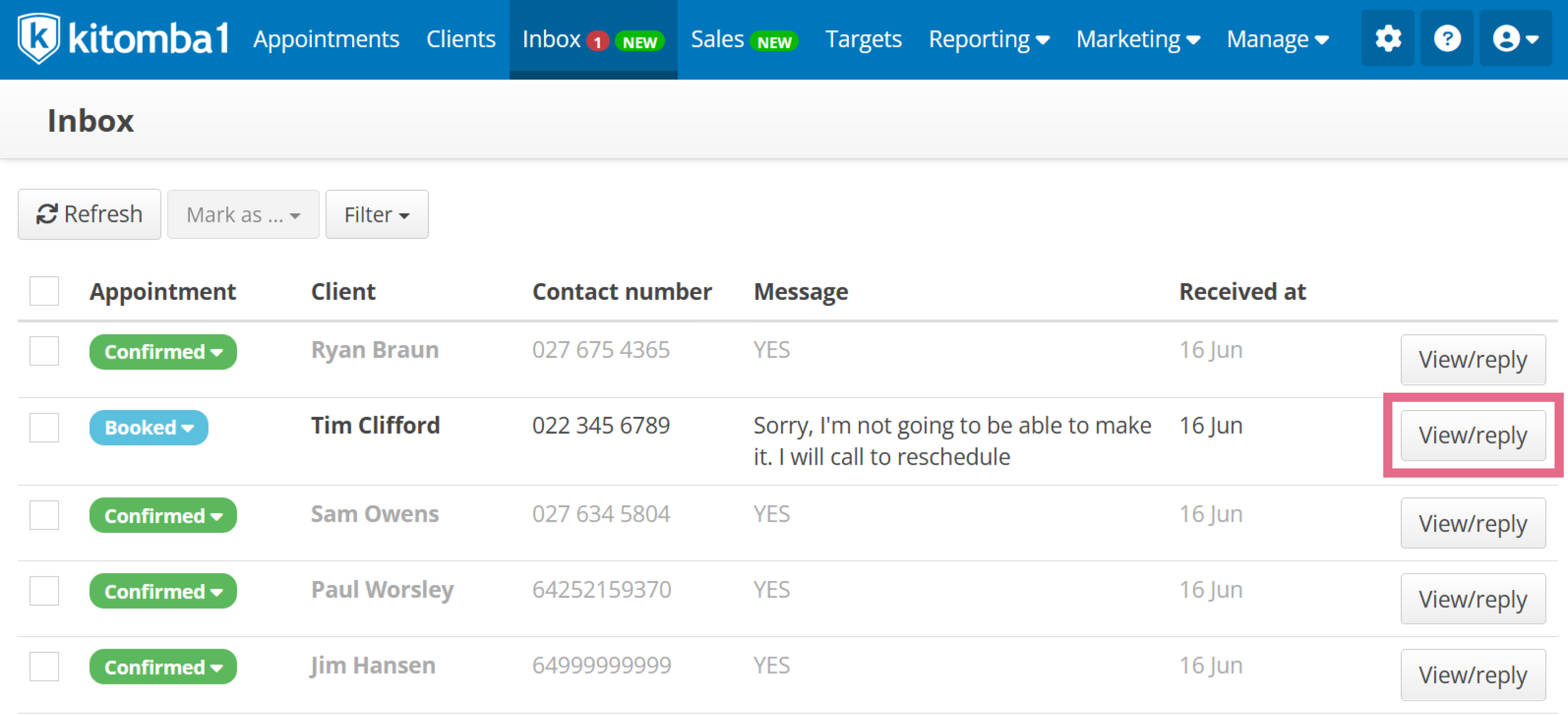 3. In the client's message window, you will find a detailed record of the appointment reminder that was sent and the client's text message reply. To respond directly, type your reply message into the provided box and click Send.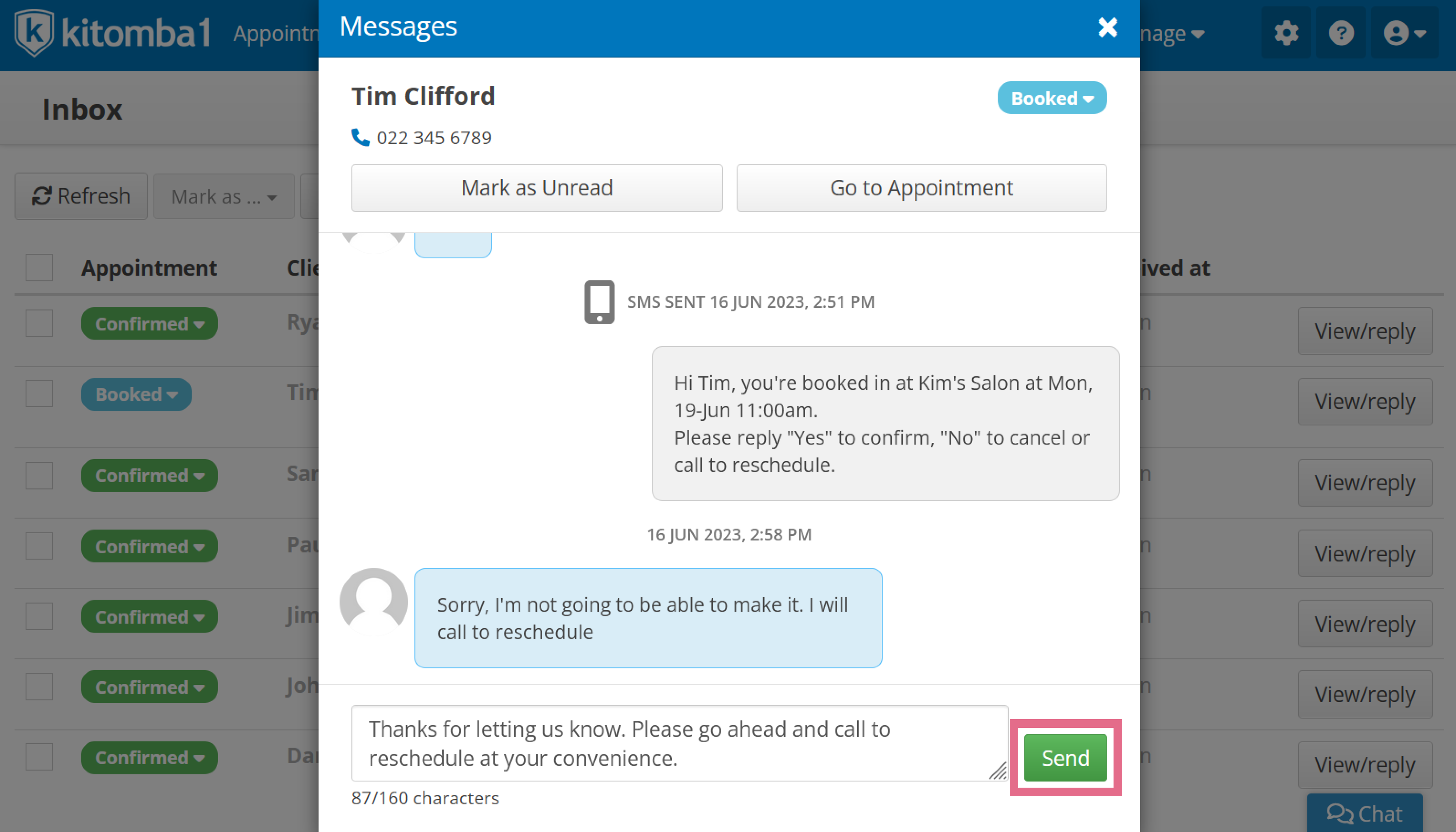 4. At the top of the message window, you'll discover several useful options:
Go to Appointment

button: Clicking this button will take you to the corresponding appointment page for easy access to relevant information.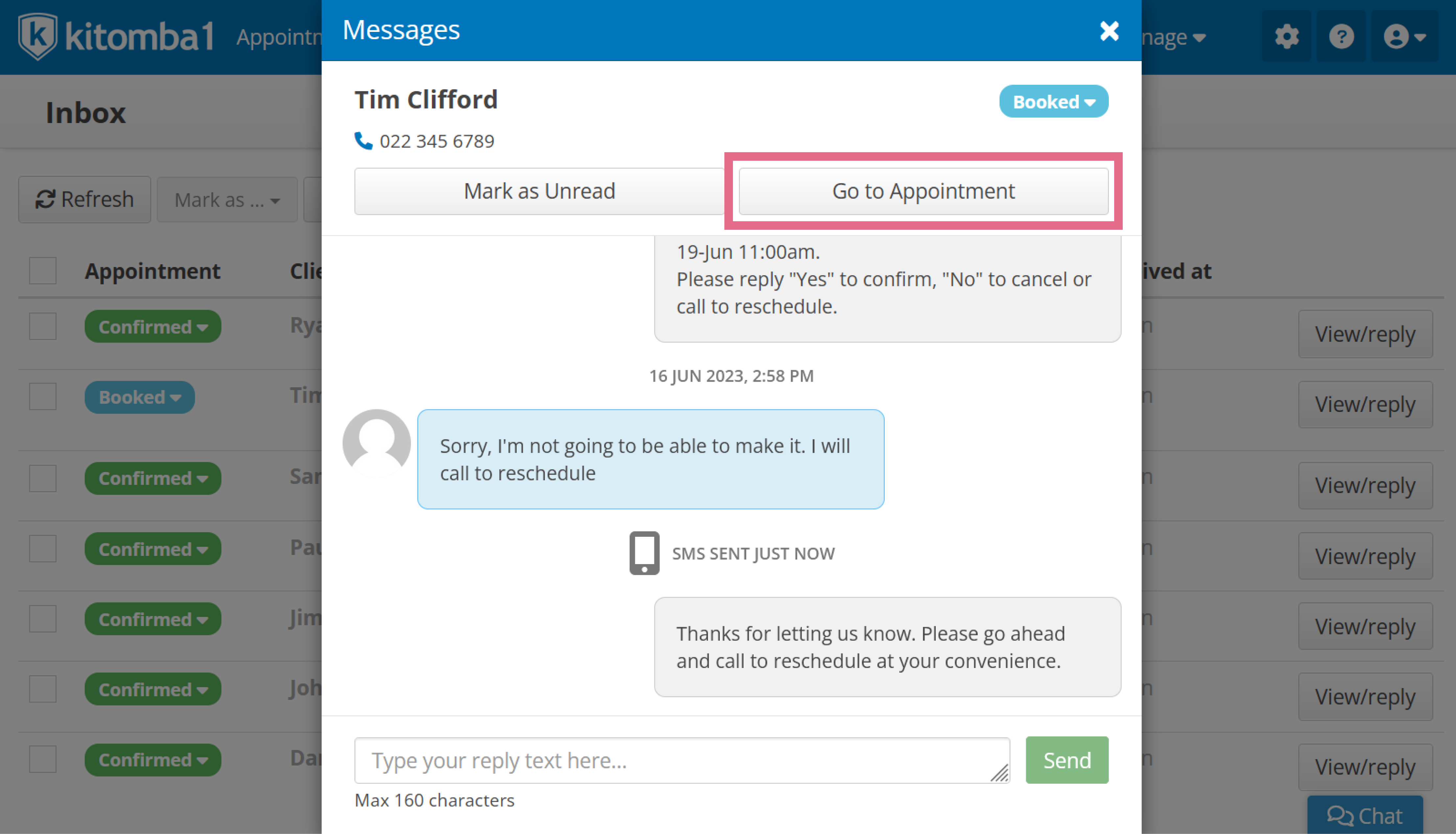 Appointment Status

button: Choose to update the client's appointment status directly from here, saving you time and reducing the need for additional steps.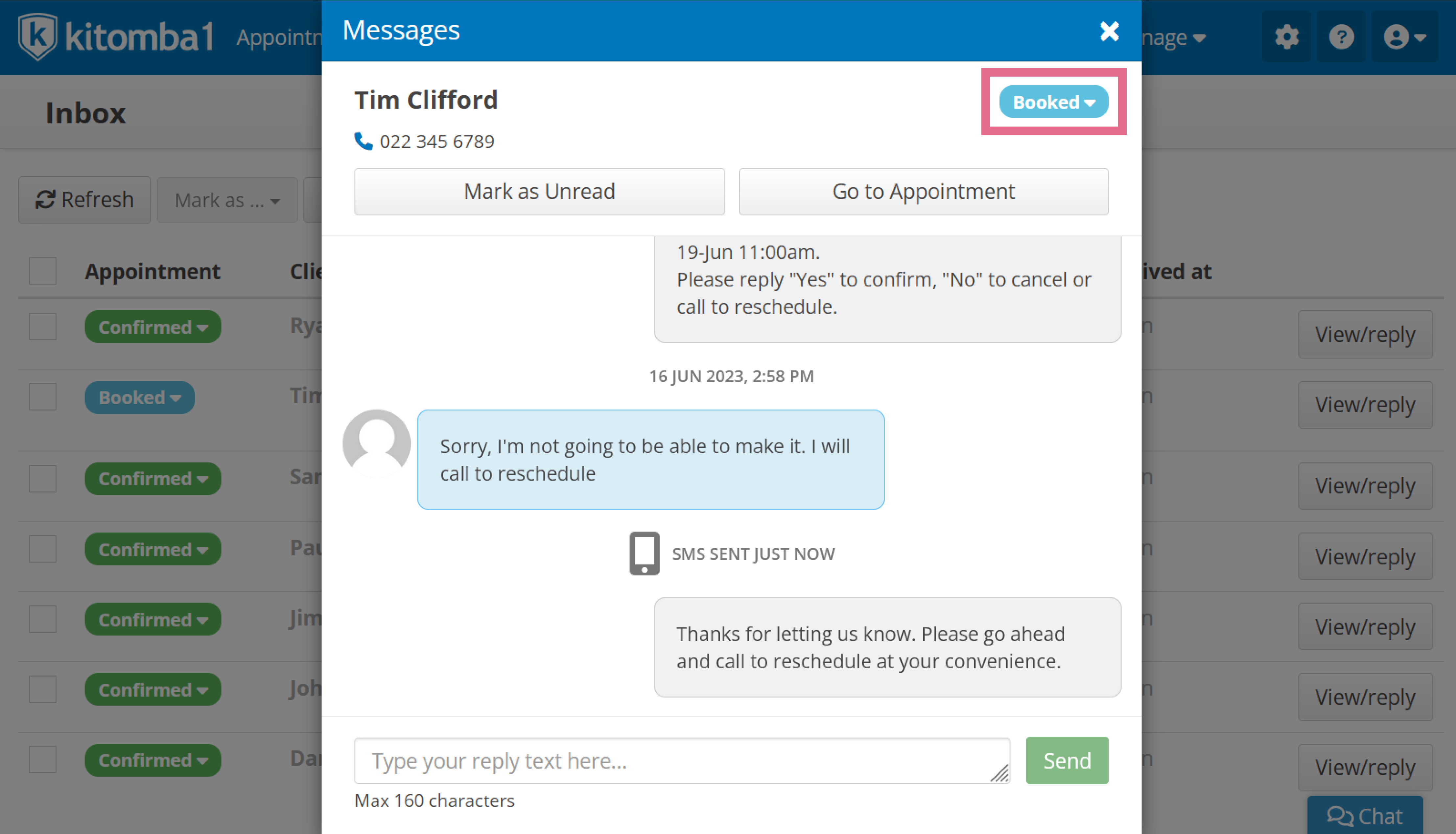 Mark as Unread

button:

If you require other staff members to review the message before taking further action, selecting this option will keep it marked as unread until addressed.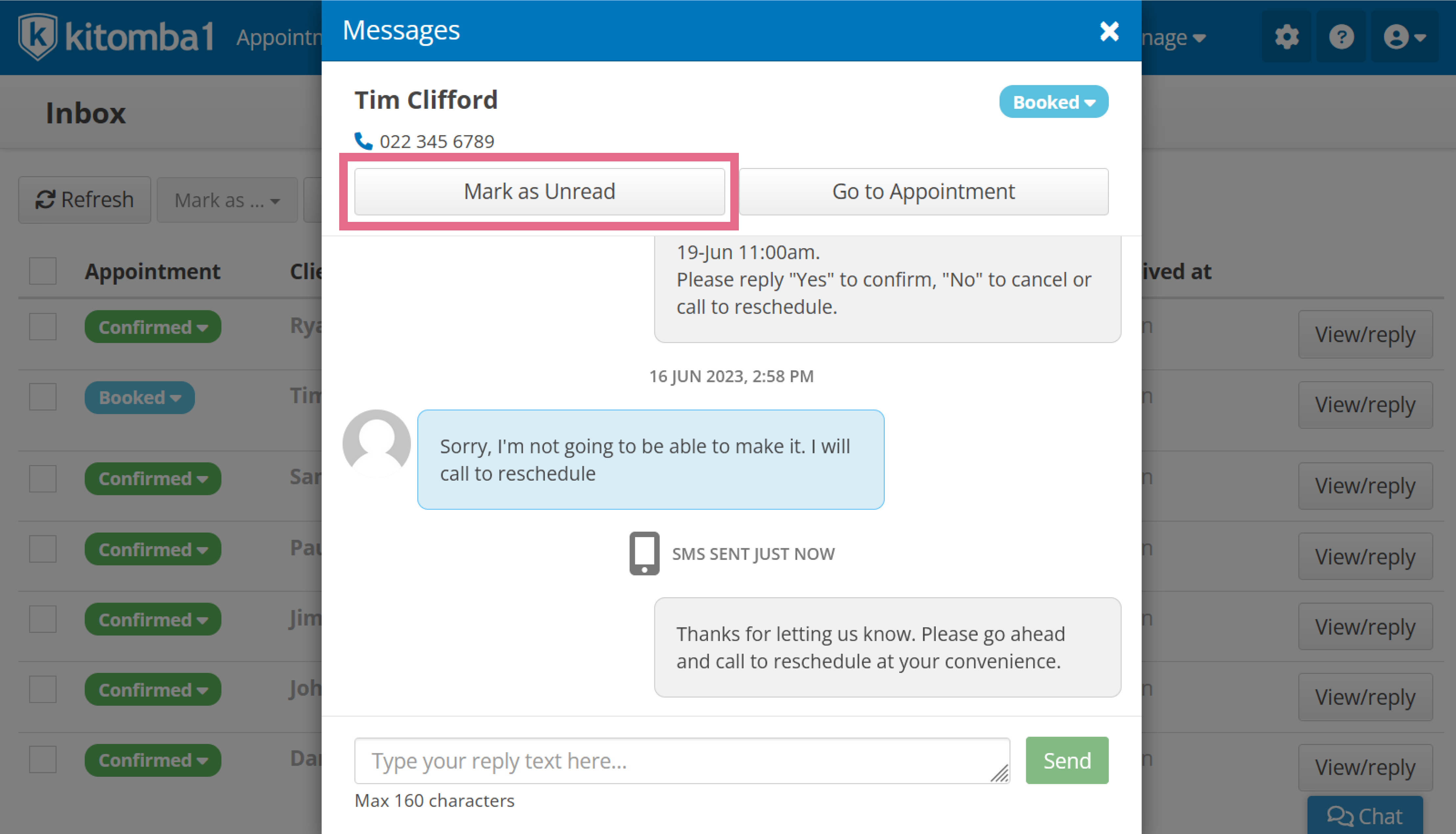 That's an overview of how to use the inbox tab in Kitomba 1. View our support guides to learn more, or get in touch with us.