Once you have set up your business and staff targets, they will show you how you are progressing throughout the day and throughout the week or month (depending on whether you have set weekly or monthly targets).
There are two types of graphs:
The total show as numbers at the top of each target or as a graph. As you move over the graph it will show you how you are tracking for the day and across the week or month.
The blue line at the top is the target you have set. The grey line shows the last 6 week average. The green dotted line shows what is currently booked in and the solid green line is how you are tracking.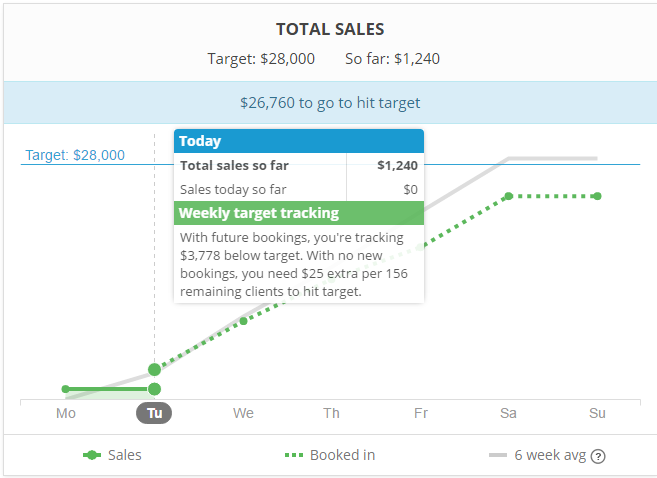 The second type of graph shows the clients remaining for the week and the number of clients rebooked or the average value of the appointment.