To make sure your Kitomba stock levels are up to date, and you know how much internal product you are using, it's a good idea to tell Kitomba when you have used any internal stock this could be basin shampoo, colour or wax strips.
This is called checking out stock for internal use.
When you use this feature, you are telling Kitomba what you have used and when,this will enable Kitomba to adjust your stock levels for you. This makes keeping on top of your supplies and reordering what you need much easier.
1. To check out stock for internal use go to the Cards tab in Kitomba and then click the Check out Stock for Internal Use button. It looks like two blue shampoo bottles in a shopping trolley.


2. This will open a new window called Stock Internal Use. It's similar to an invoice but there's no payment detail section.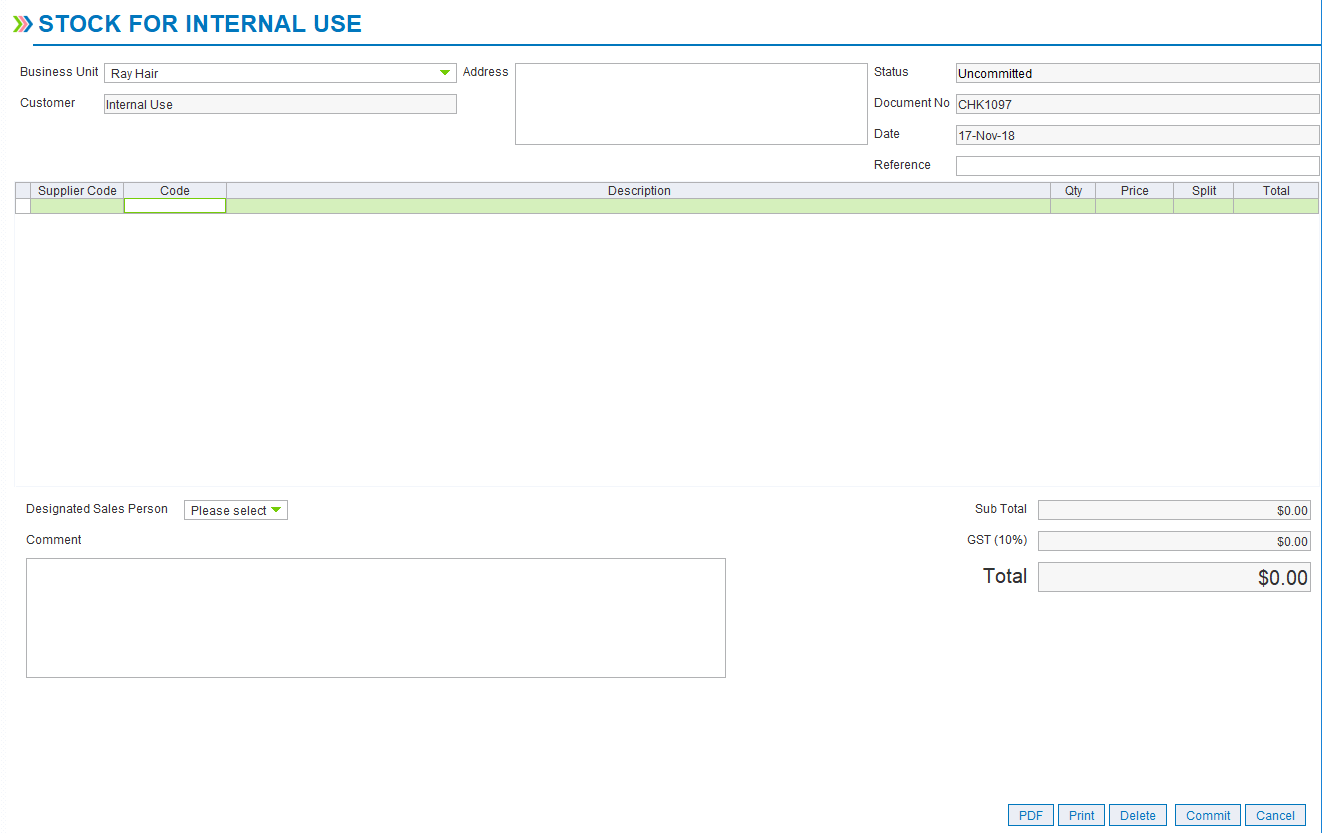 3. Add items to the stock internal use screen either by scanning the item with your barcode scanner or in an empty row on the invoice, click in the Description section.
4. Type in the first few letters of the name of the product you are looking for. Keep typing until the right product comes up in the selection list and then click on it with your mouse to select it.
5. Adjust the Qty used as required per item.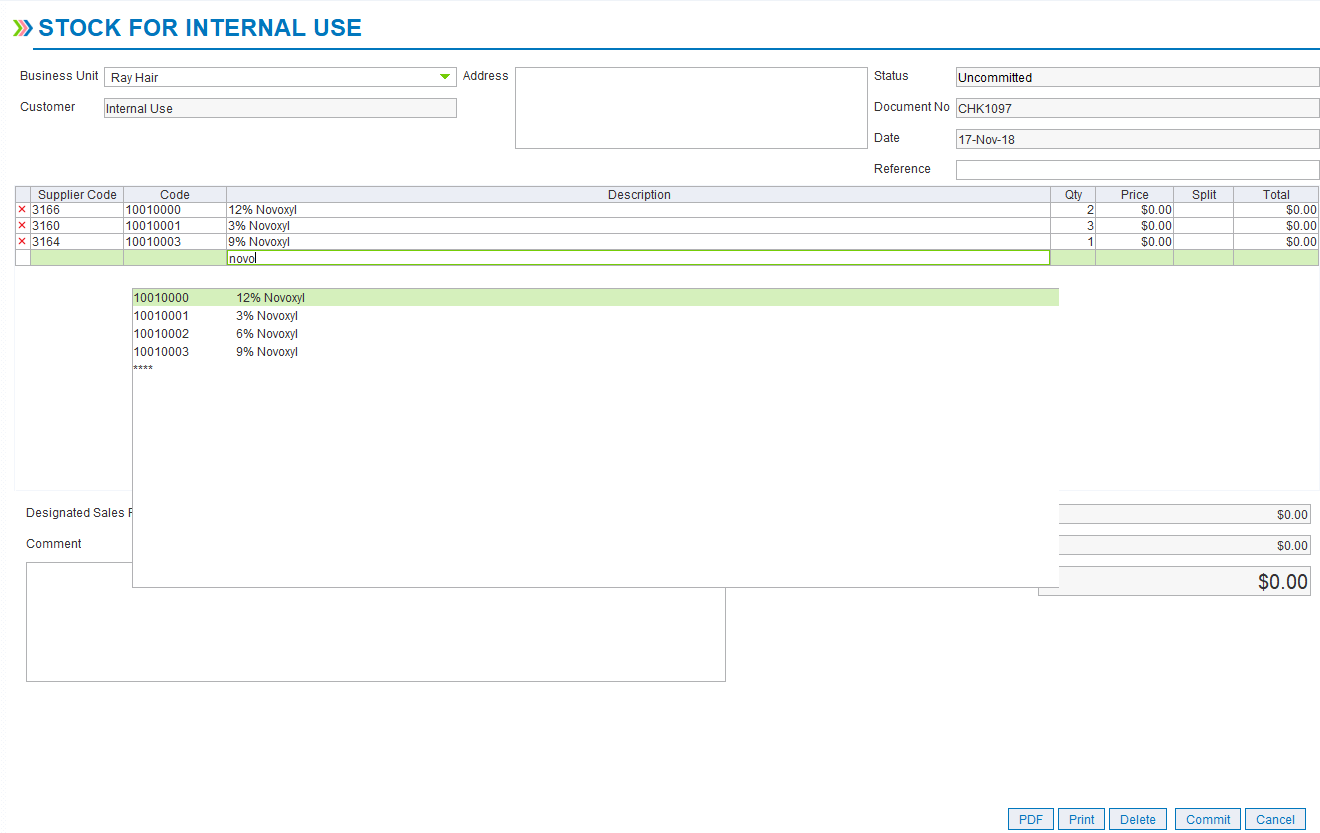 6. When you have finished adding items, review the stock you have checked out to check it is correct.
7. Select the Designated Sales Person. This tells Kitomba who checked out the internal stock.
8. Select Commit
Kitomba will update the stock levels for you.