Once you have created a campaign you can preview all the messages in the marketing campaign by running a report on it.
1. Go to the Reports tab

2. Select Marketing List from the Marketing and messaging section on the left hand side.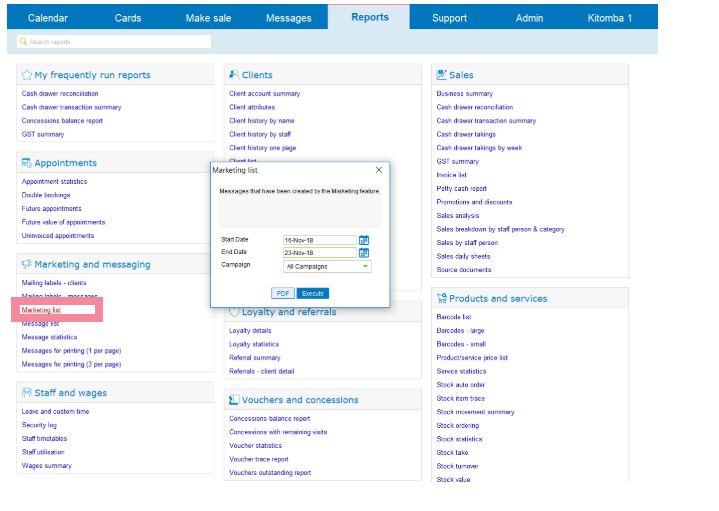 Select the Start Date and End Date 


Select the Campaign you wish to report on.
3. Select Execute to run the report
An example of a report on all campaigns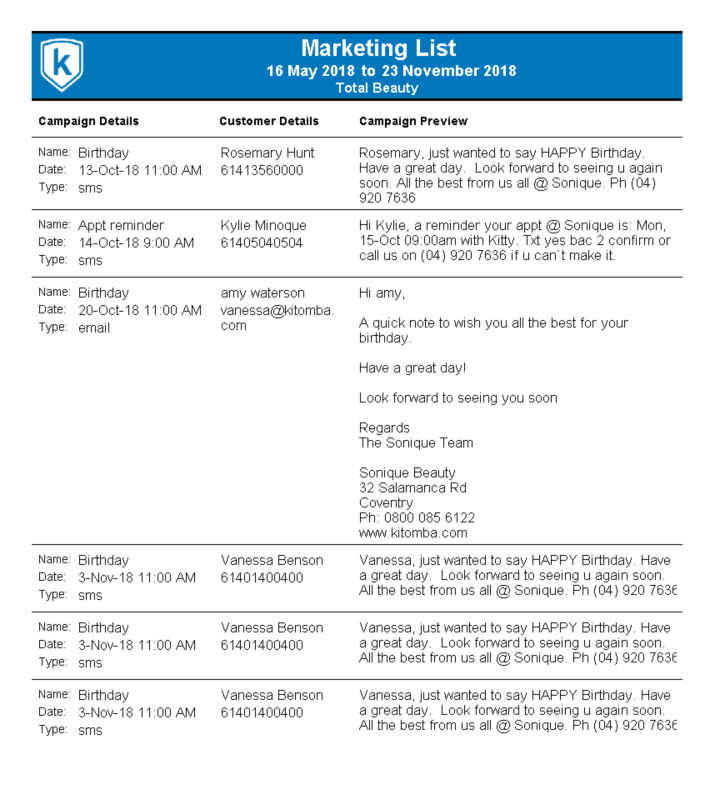 Note - this report only displays messages due in the next 7 days.
To preview just one example of a message from an campaign
1. Go to the Messages Tab

2. Select Create Message at the bottom left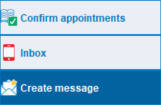 3. Search for and Select a Client at the top left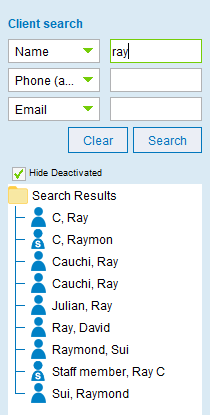 4. Select a Message Type (text or email)

5. Use the drop down box to select the message Template.

6. This will show an example of the selected Message template