Purchase Voucher Online:
1. Your clients will select the Buy voucher button when purchasing a voucher from your Online Booking site or by clicking the link provided on your website, social media channels, emails, or text messages.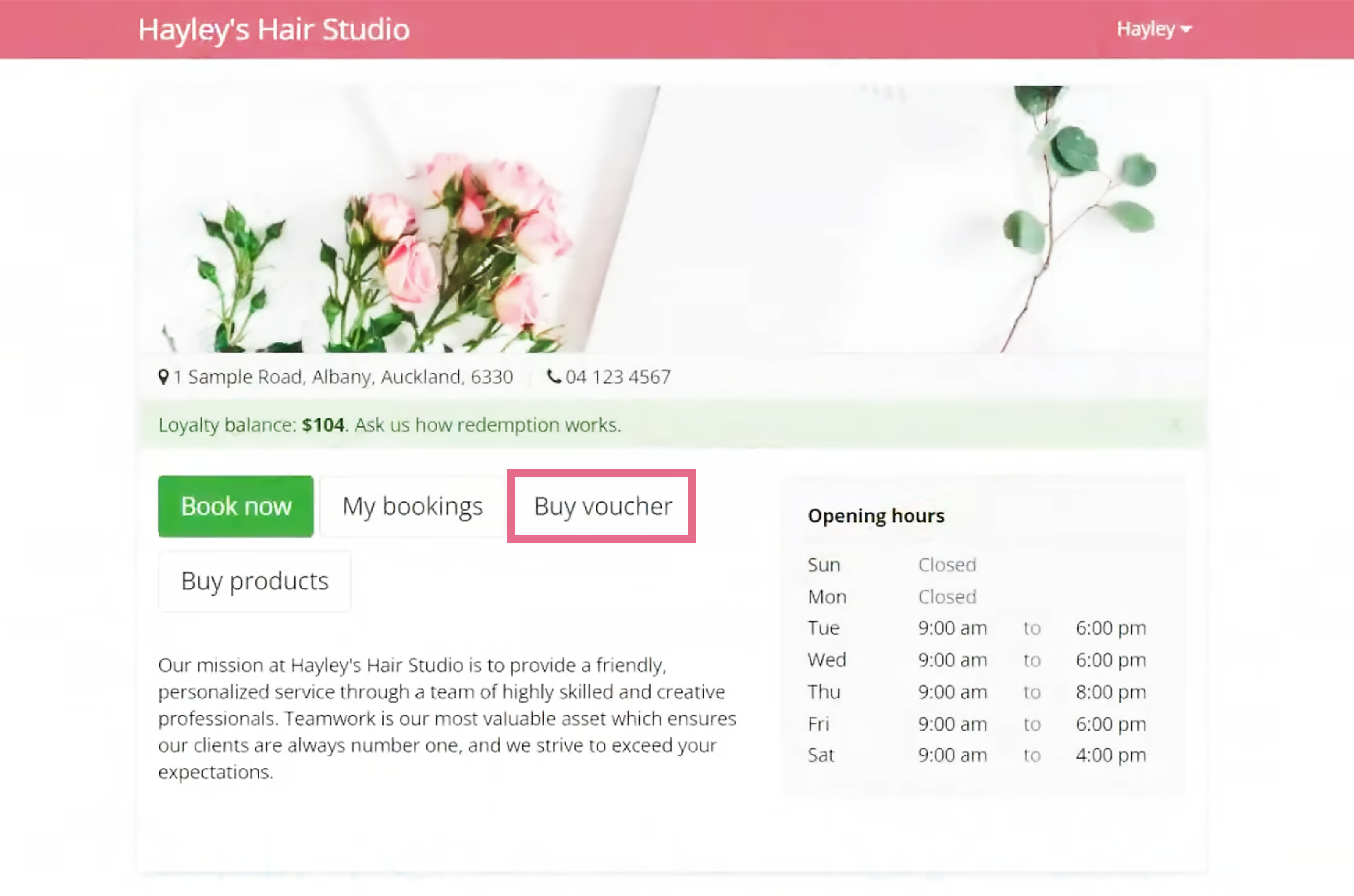 2. On the voucher details page, they will choose the desired value of the voucher they wish to purchase.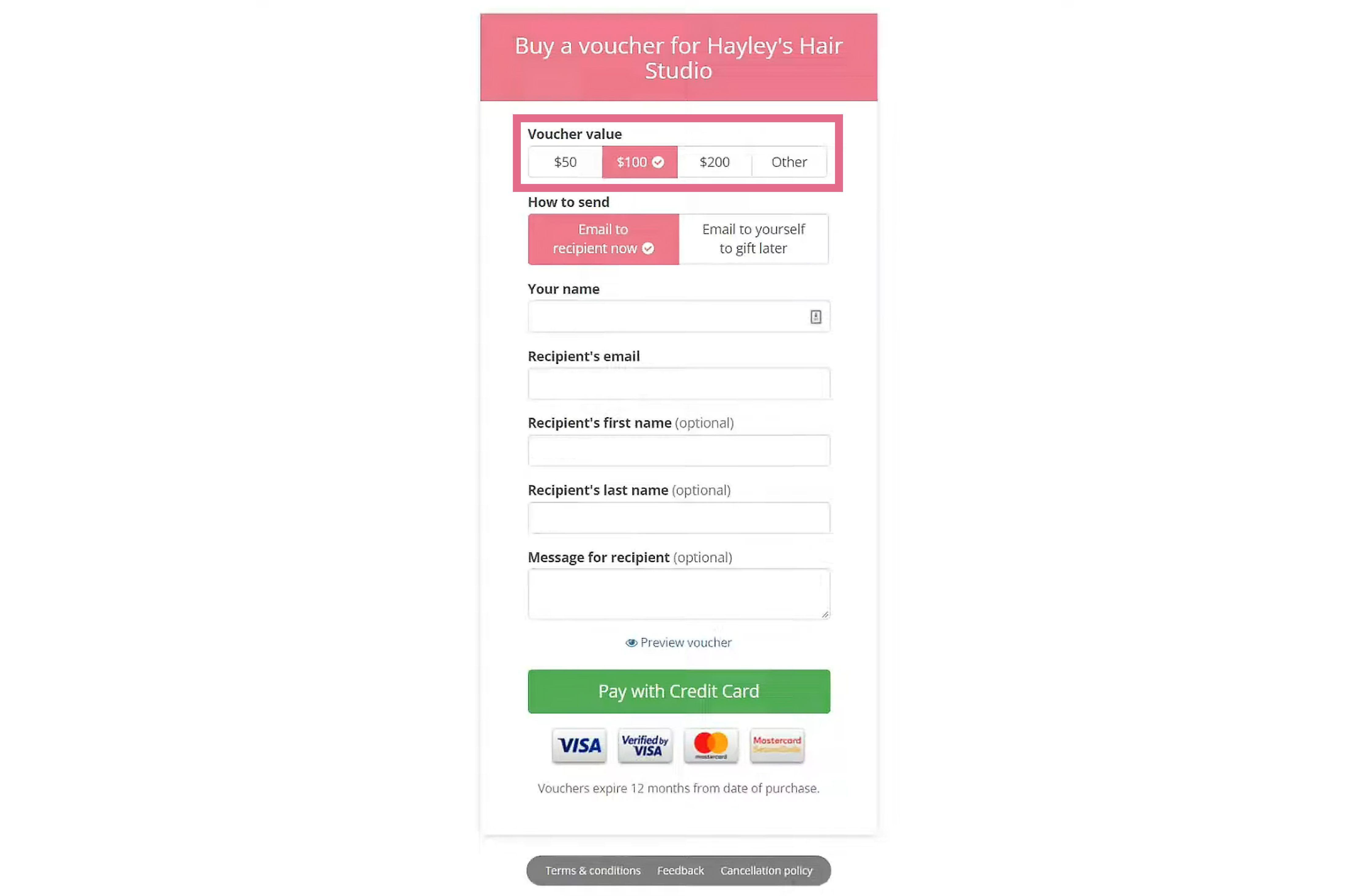 3. They will also decide whether they want to email the voucher directly to the recipient or keep it for themselves as a gift to use later:
Email to recipient now:
They need to add their own

name

, the

recipient's name

, and

email address

, along with a personal message.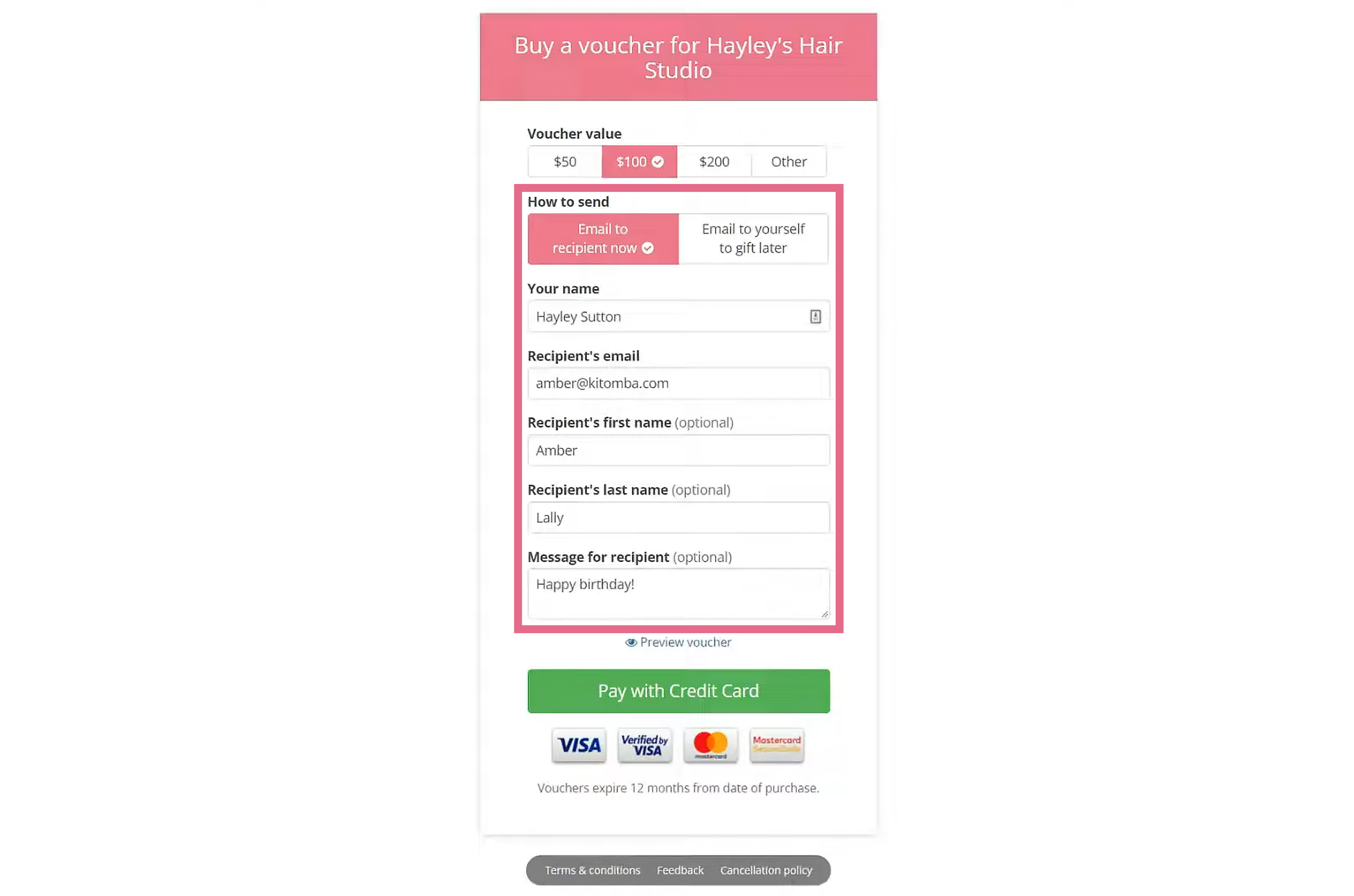 Those who wish to preview the voucher before sending it can click on the

Preview voucher

button.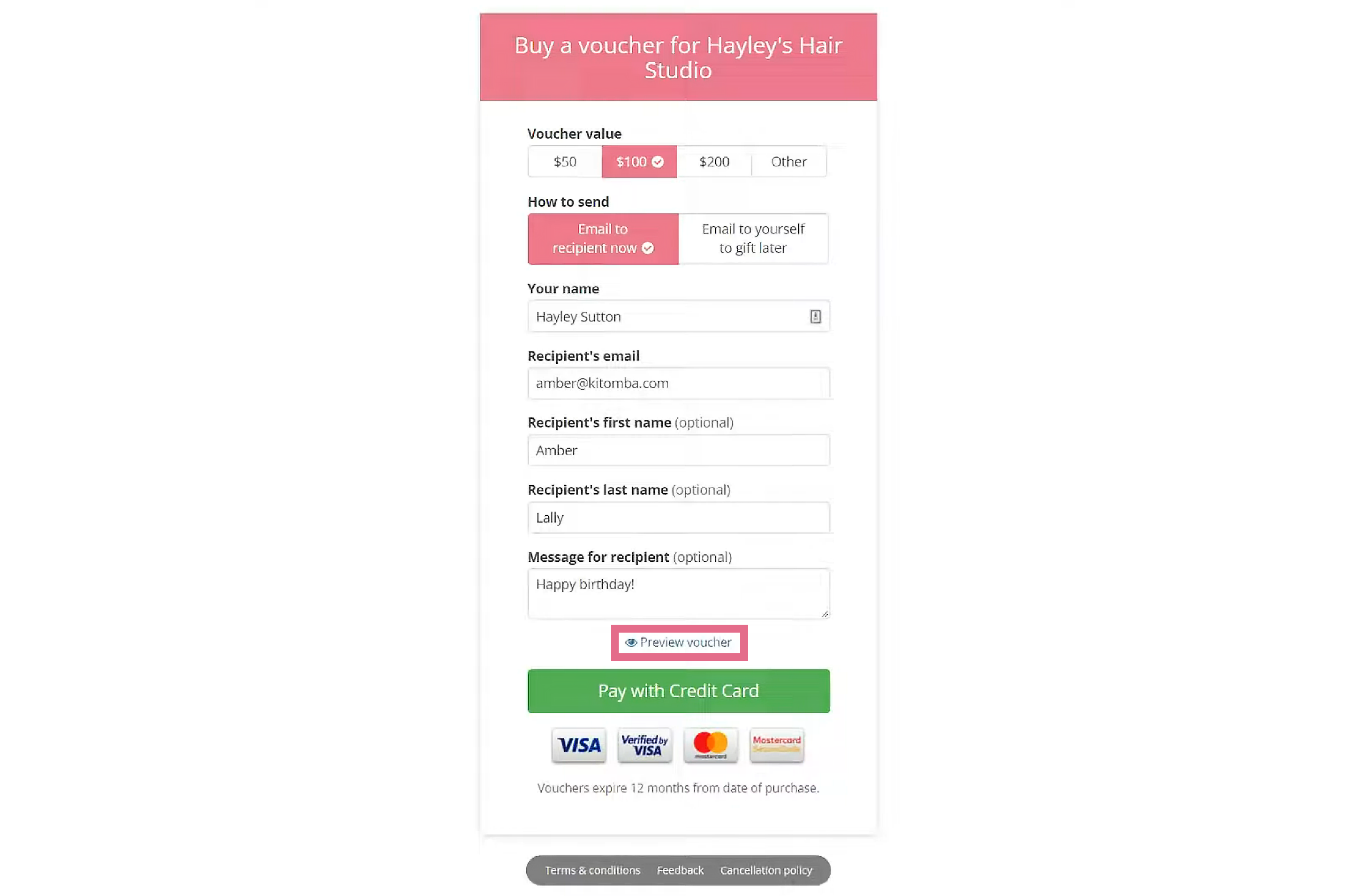 Check the voucher preview in the pop up window.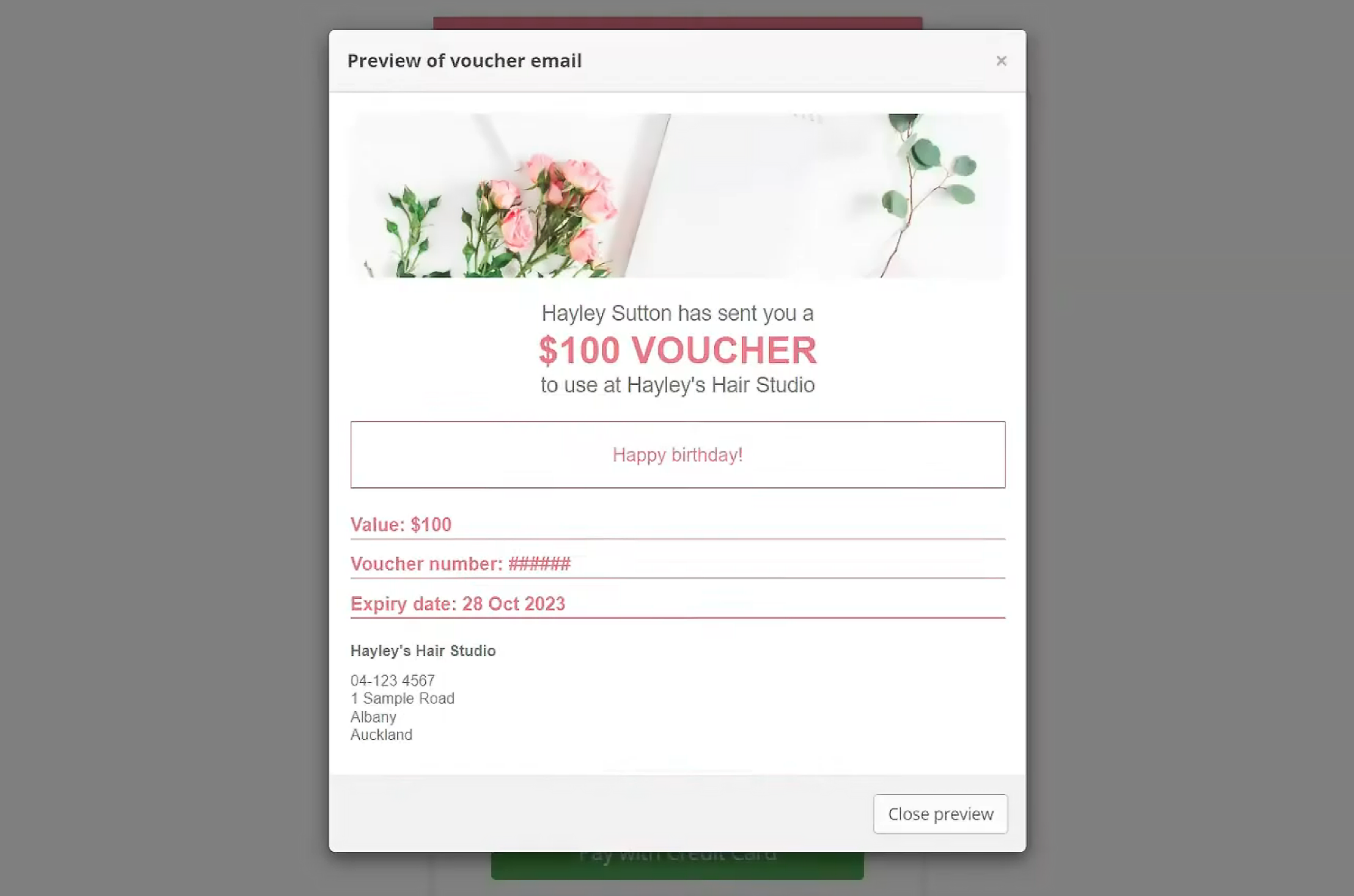 Email to yourself to gift later:
If the client intends to email the voucher to themselves as a gift for later, they'll need to enter their own

name

and

email address

.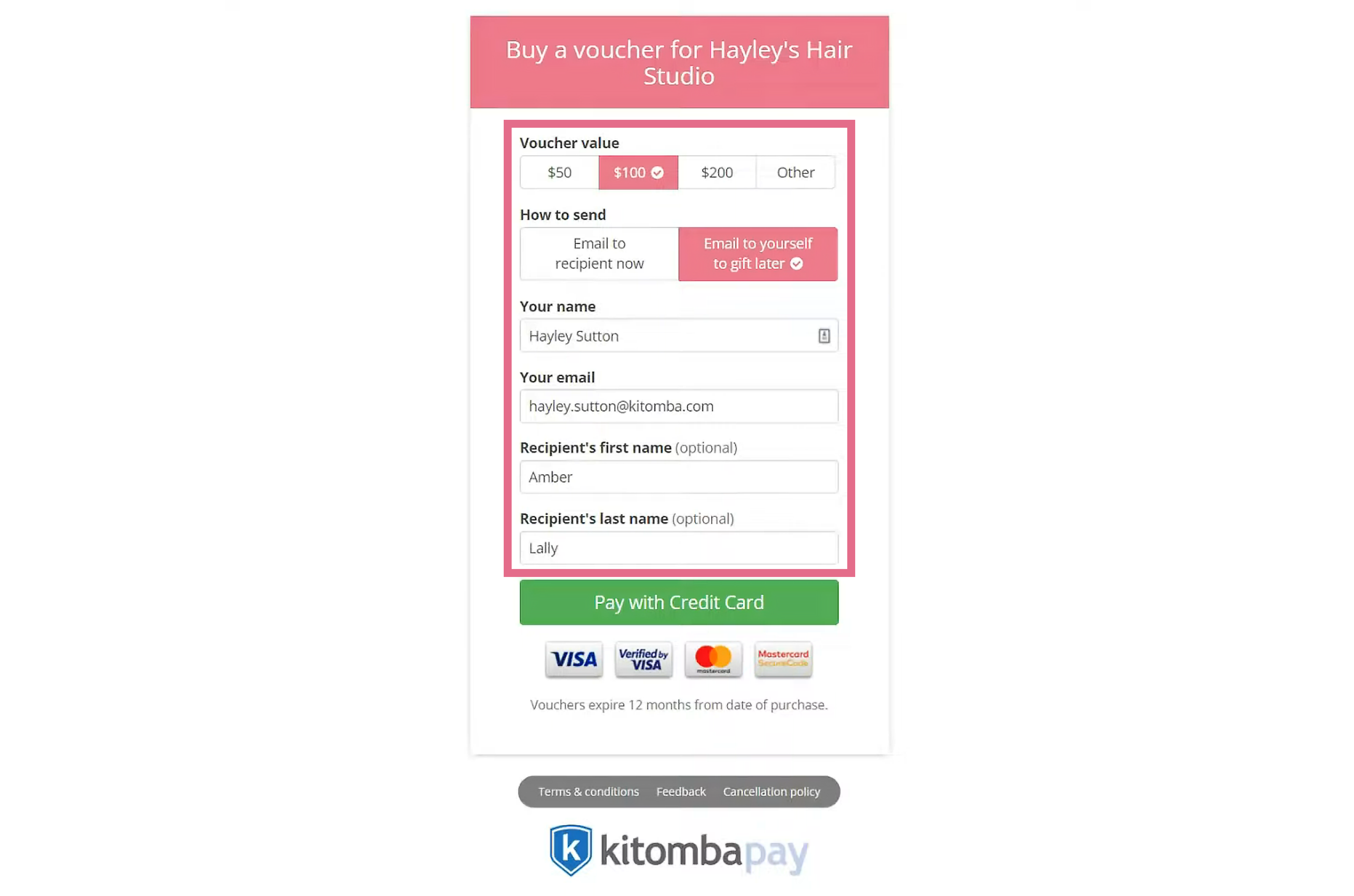 4. Once they have completed their details, they can select the Pay with Credit Card button.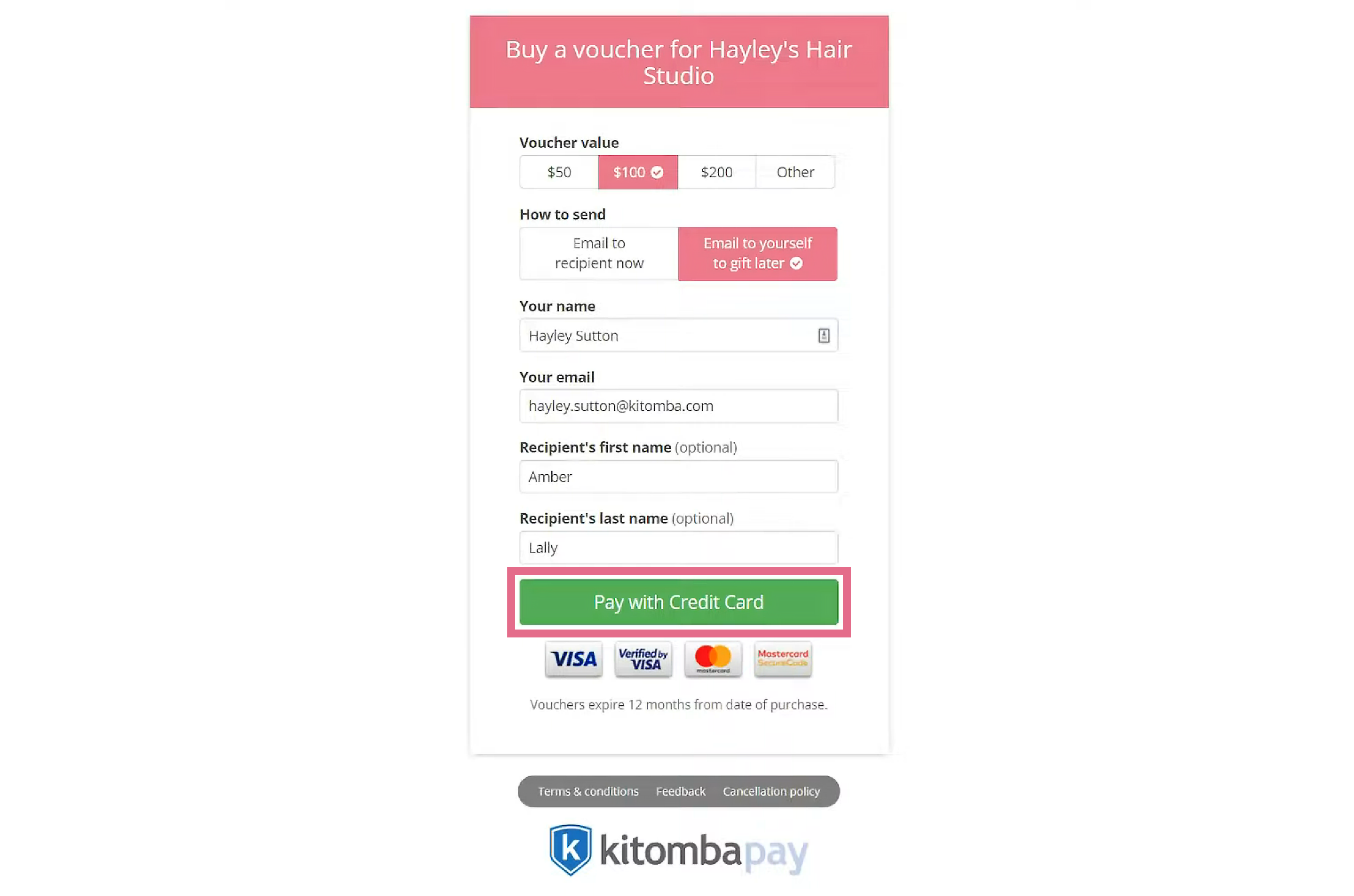 5. At this point, they need to enter their credit card details and then select the green Pay button.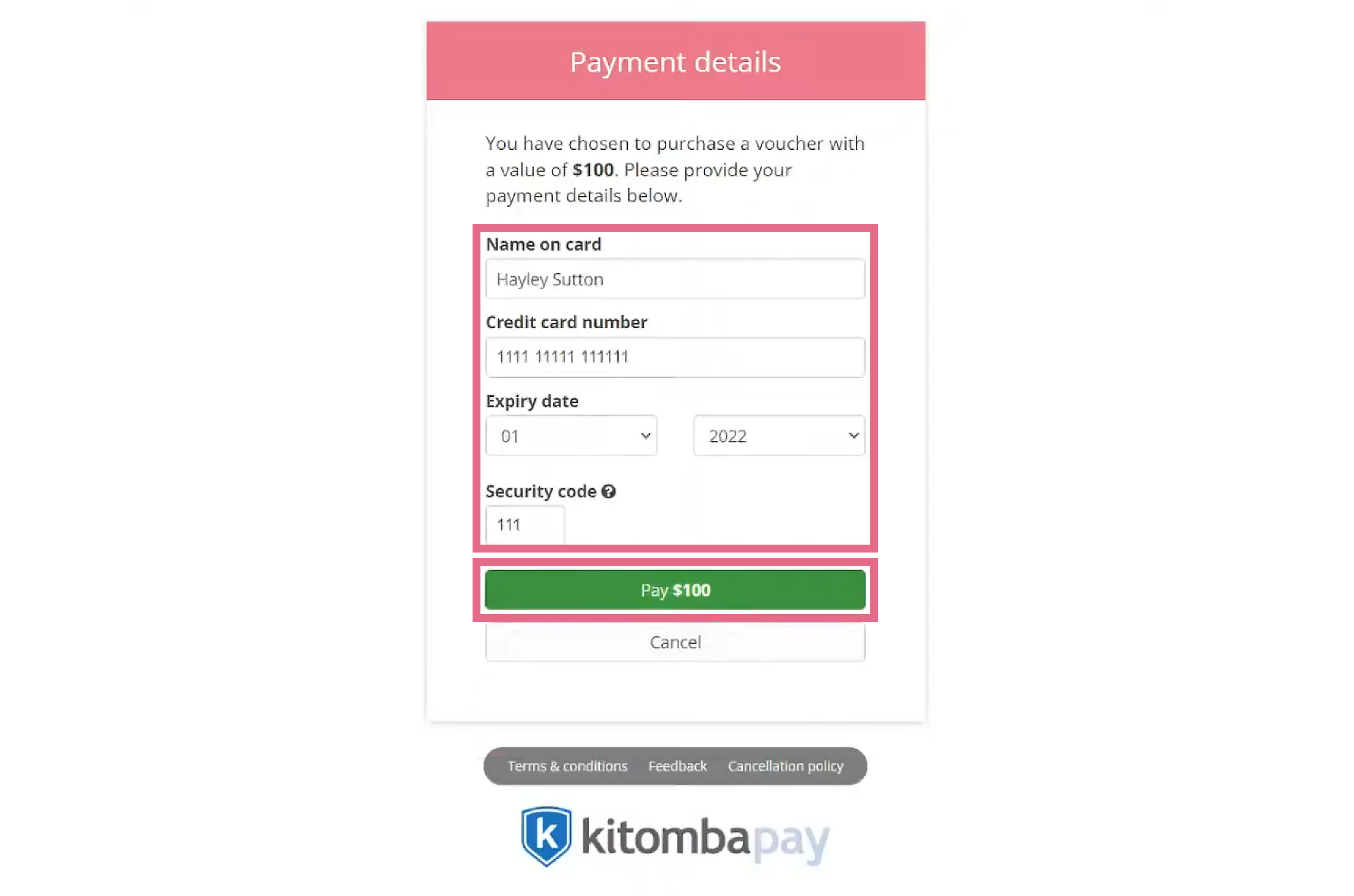 6. Once the payment has been processed, the voucher will be emailed to the purchaser or the recipient. The purchaser will receive a receipt for the Voucher purchase via email, confirming the transaction.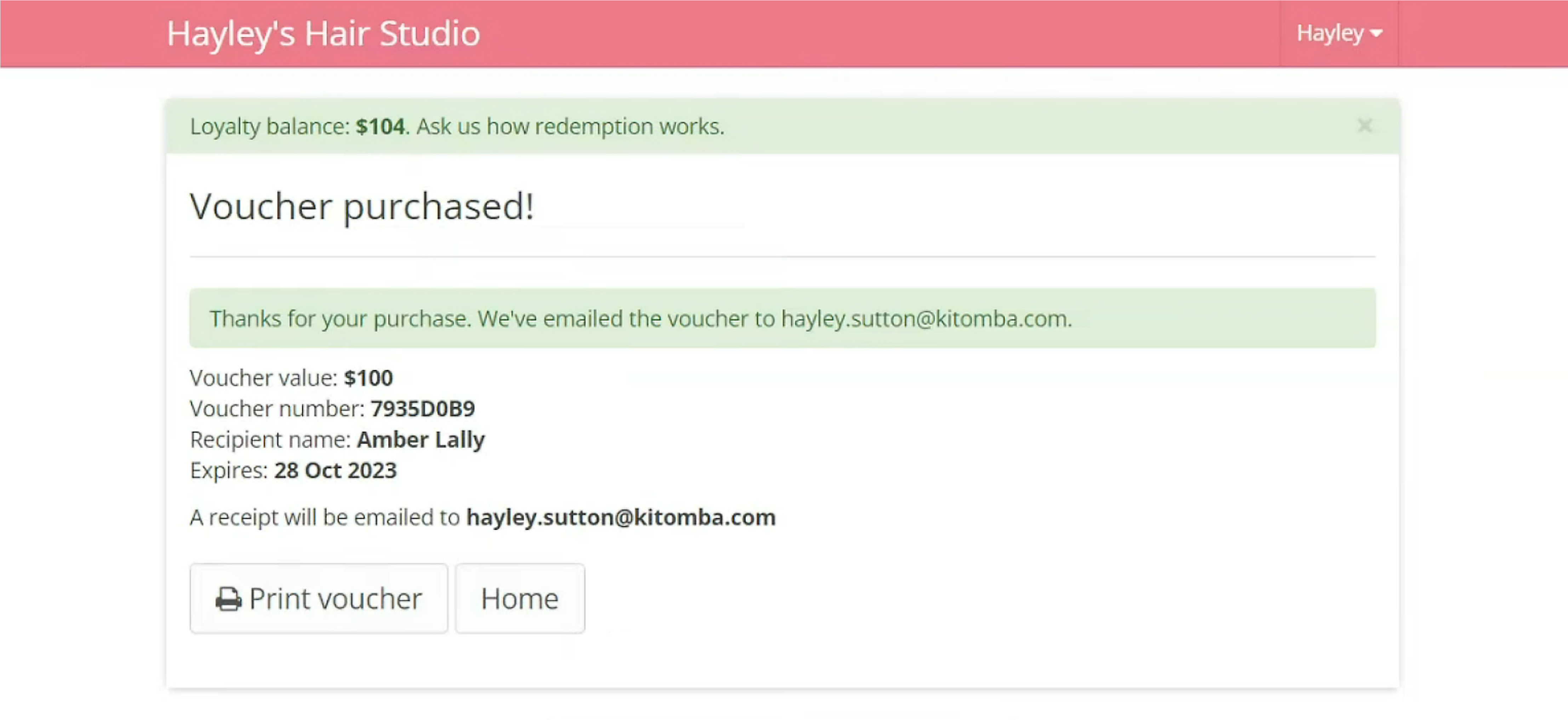 That's an overview of how clients buy an online voucher. View our support guides to learn more or get in touch with us.