This guide will take you through the steps of enabling and using MOTO (Mail-Order/Telephone-Order) transactions with your Kitomba Pay Terminal.
Enable MOTO transactions for your required payment types
1. Select the Admin tab.

2. Select Payment Types on the left.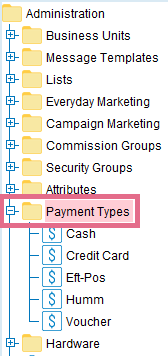 3. Select the payment type/s you wish to use for MOTO transactions and make sure both Electronic Payment and Allow MOTO are both checked.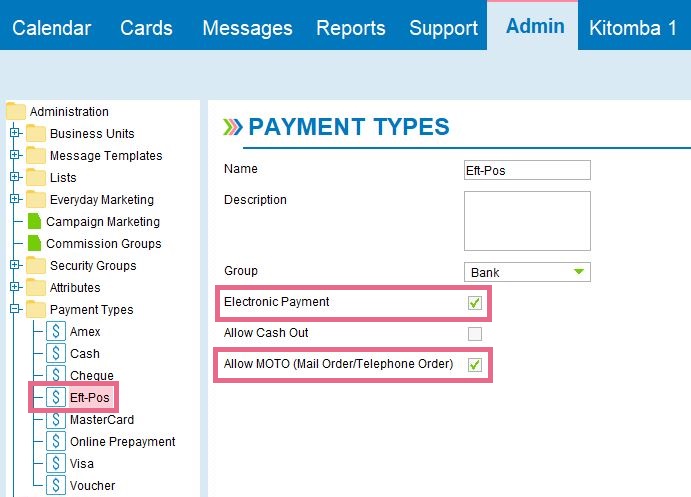 Invoicing using MOTO
1. Create an invoice and then select the (MOTO) payment type.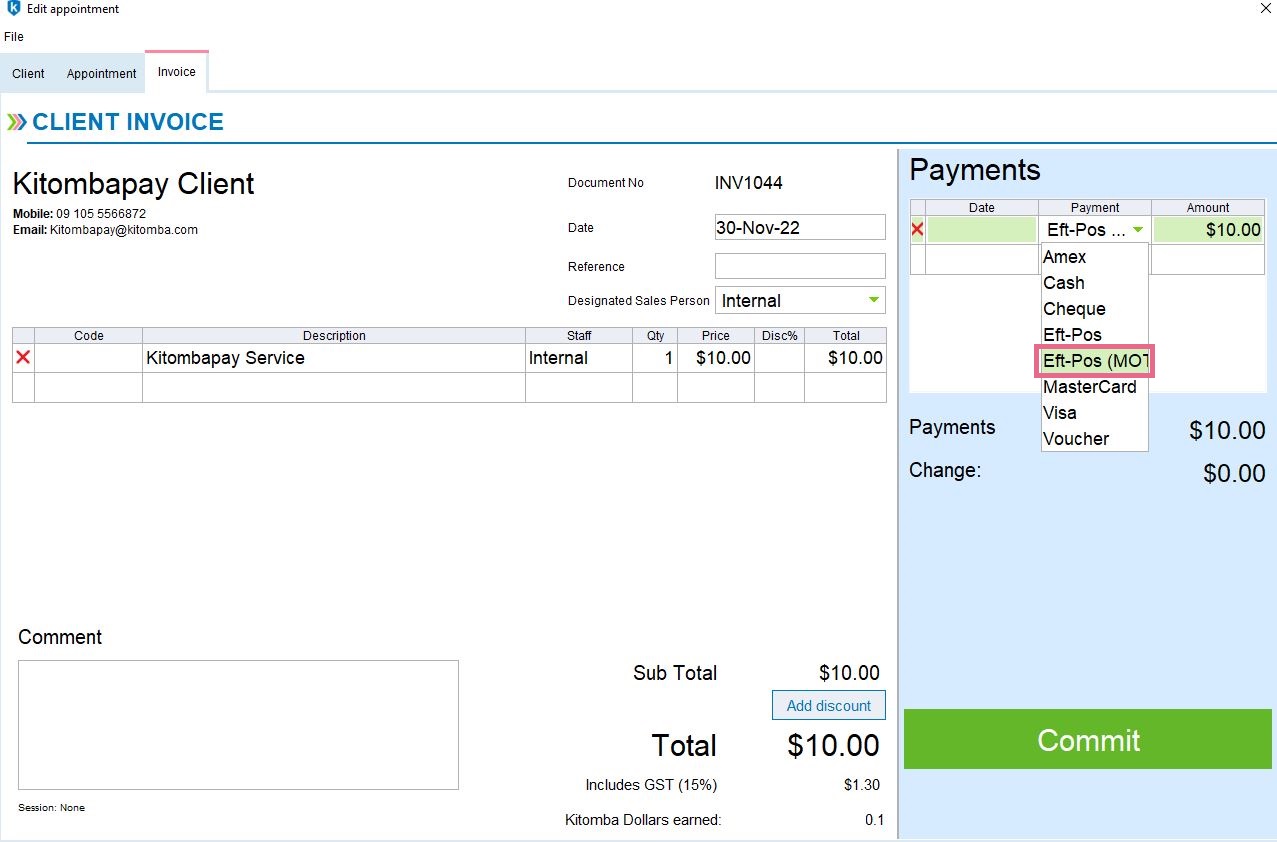 2. Select Commit. This will send your MOTO transaction to your Kitomba Pay terminal.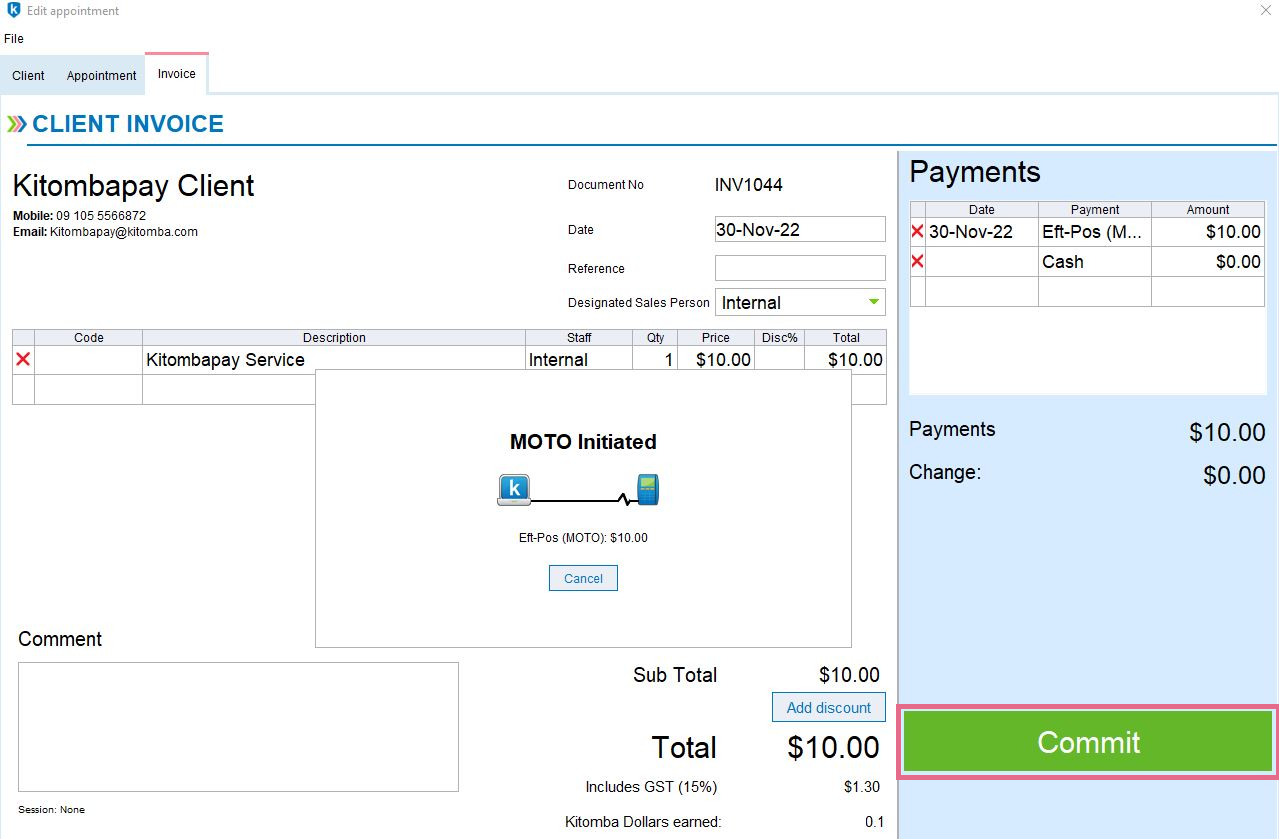 3. If prompted, enter your Manager passcode to continue.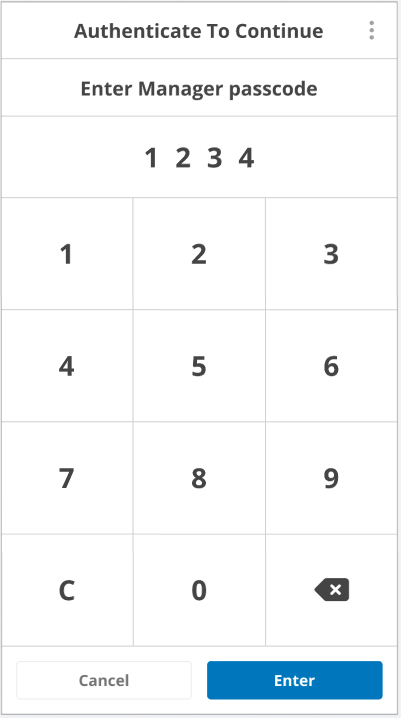 4. Select the transaction type.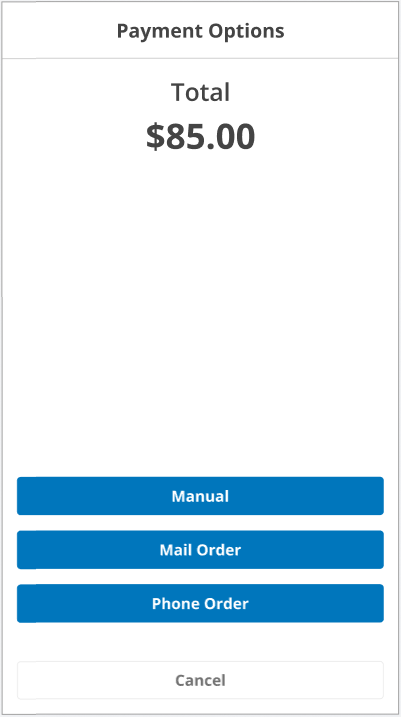 5. Enter the client's card number.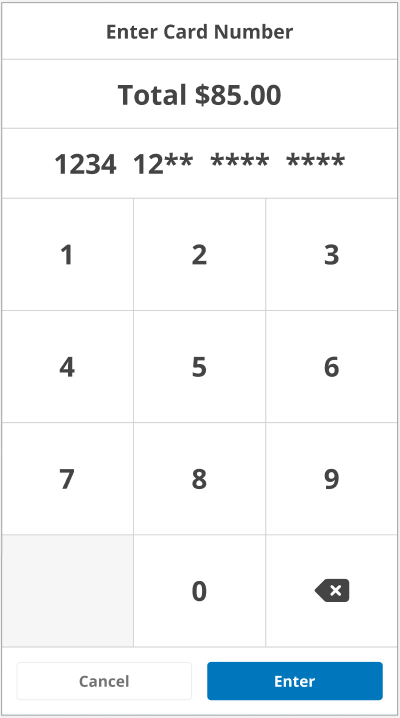 6. Enter the client's PIN and expiry date.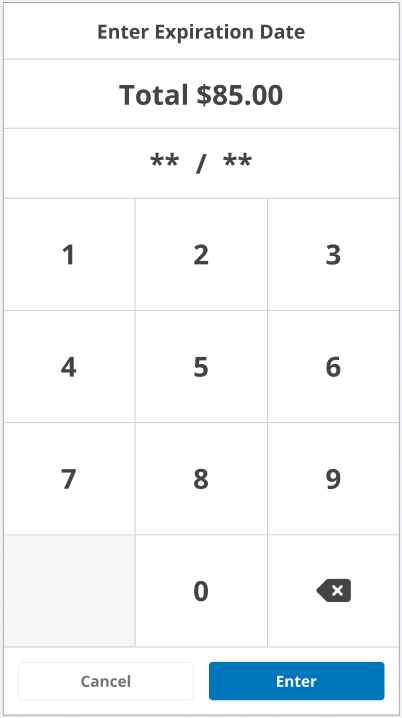 6. Once completed, the transaction will be sent back to Kitomba.