You can only delete a package if it has never been booked or invoiced previously. Kitomba needs to keep a record of your packages for reporting purposes.  You can deactivate a package which means it can no longer be booked.
Delete a package in Kitomba
1. Select the Cards tab, then select Manage Packages

2. The Manage Packages screen will open and a list of your packages will appear on the left hand side.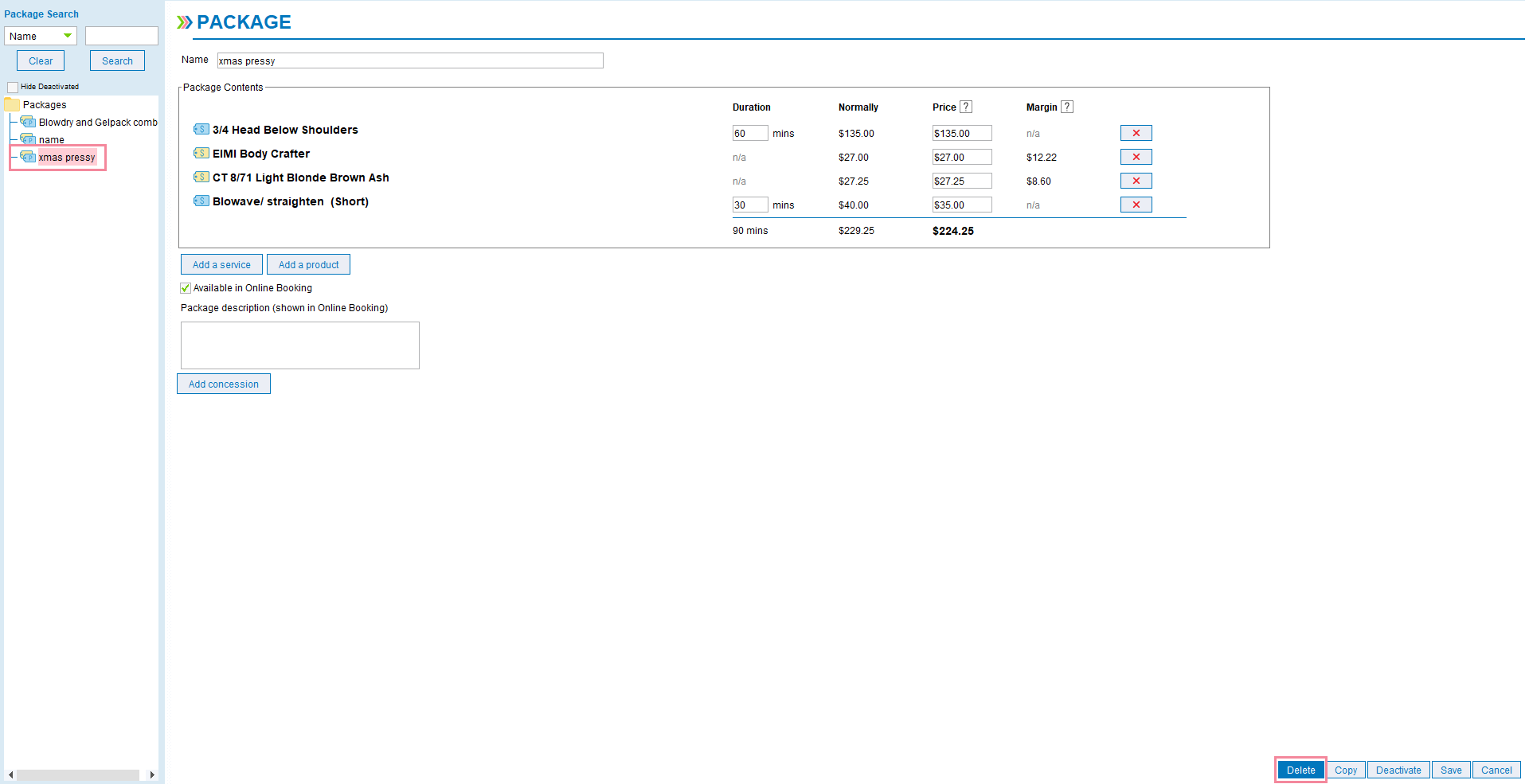 3. Select the Package you wish to delete on the left

4. The package and its contents will display. Click Delete at the bottom right of the screen