1. Go to the Manage tab in Kitomba1 and select Packages from the drop-down menu.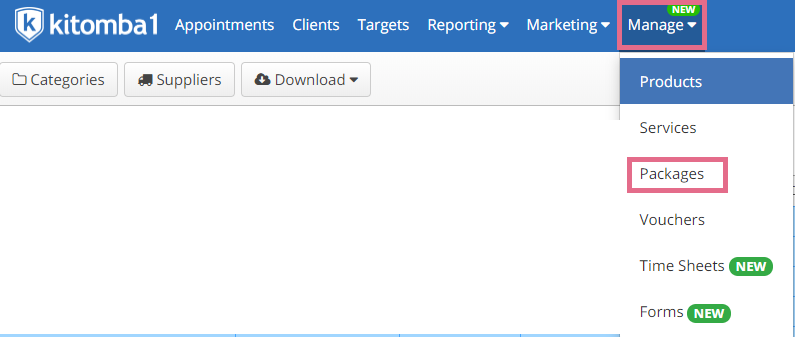 Aa list of your packages will show.
3. To make a Package available or not available to be booked in Online Booking:
4. Select the package you want to make available.

5. ensure it is set to Yes.