1. To locate a customers loyalty balance go to the Cards tab in Kitomba, and search for the customer in the search box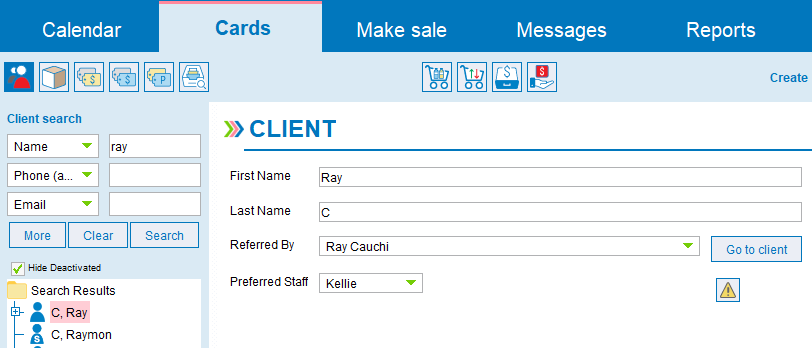 2. Click on the customer's name to load their customer card on the right hand side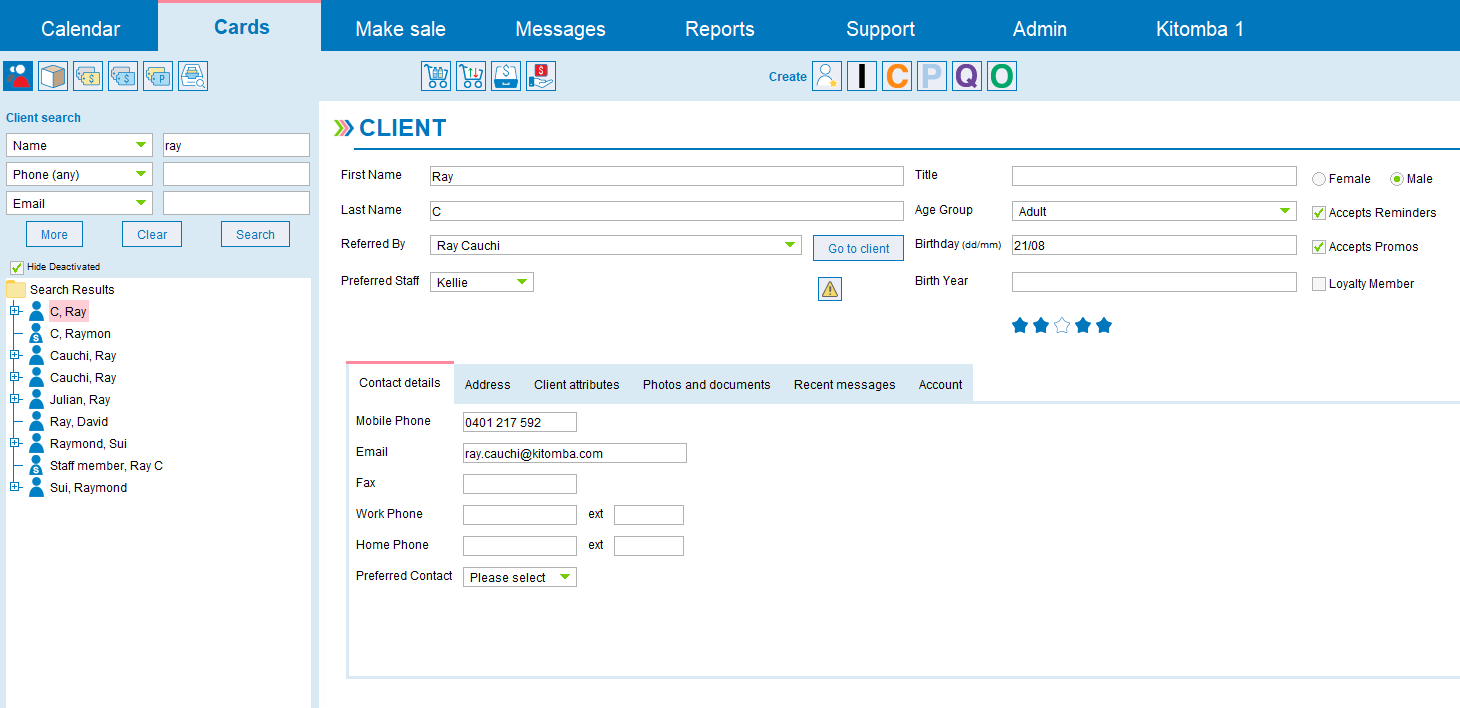 3. Click on the Account tab in the Customer card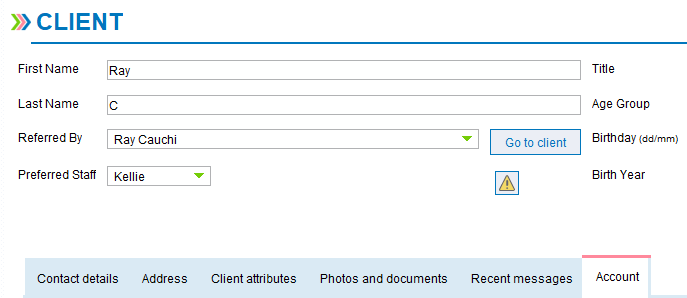 The customer's Kitomba Dollar balance - if they have one - will display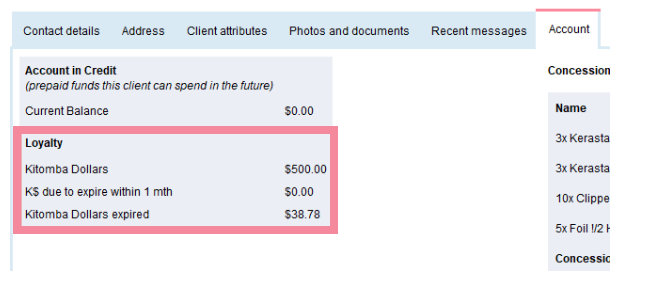 Loyalty points in K1
Loyal clients are a vital part of growing a successful business! You can see your clients loyalty amounts and the expiry dates in Kitomba One and your customer can see this in Online Booking: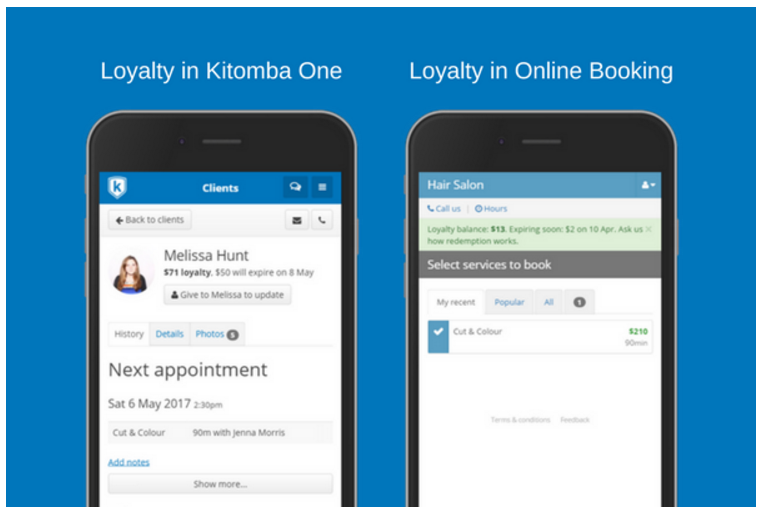 If you don't want your clients to see their loyalty balance and expiry date in Online Booking, you can deselect this option in your settings.
We weren't able to roll Kitomba One Loyalty out to all of our customers last year. If you didn't receive it, we're finalising the details to activate Loyalty for you in May. So look out for our emails and social media updates next month!