You cannot delete a package that has been used but you can deactivate it in Kitomba:
1. Select the Cards tab, then Manage Packages



2. The Manage Packages screen will open and a list of your packages will appear on the left hand side.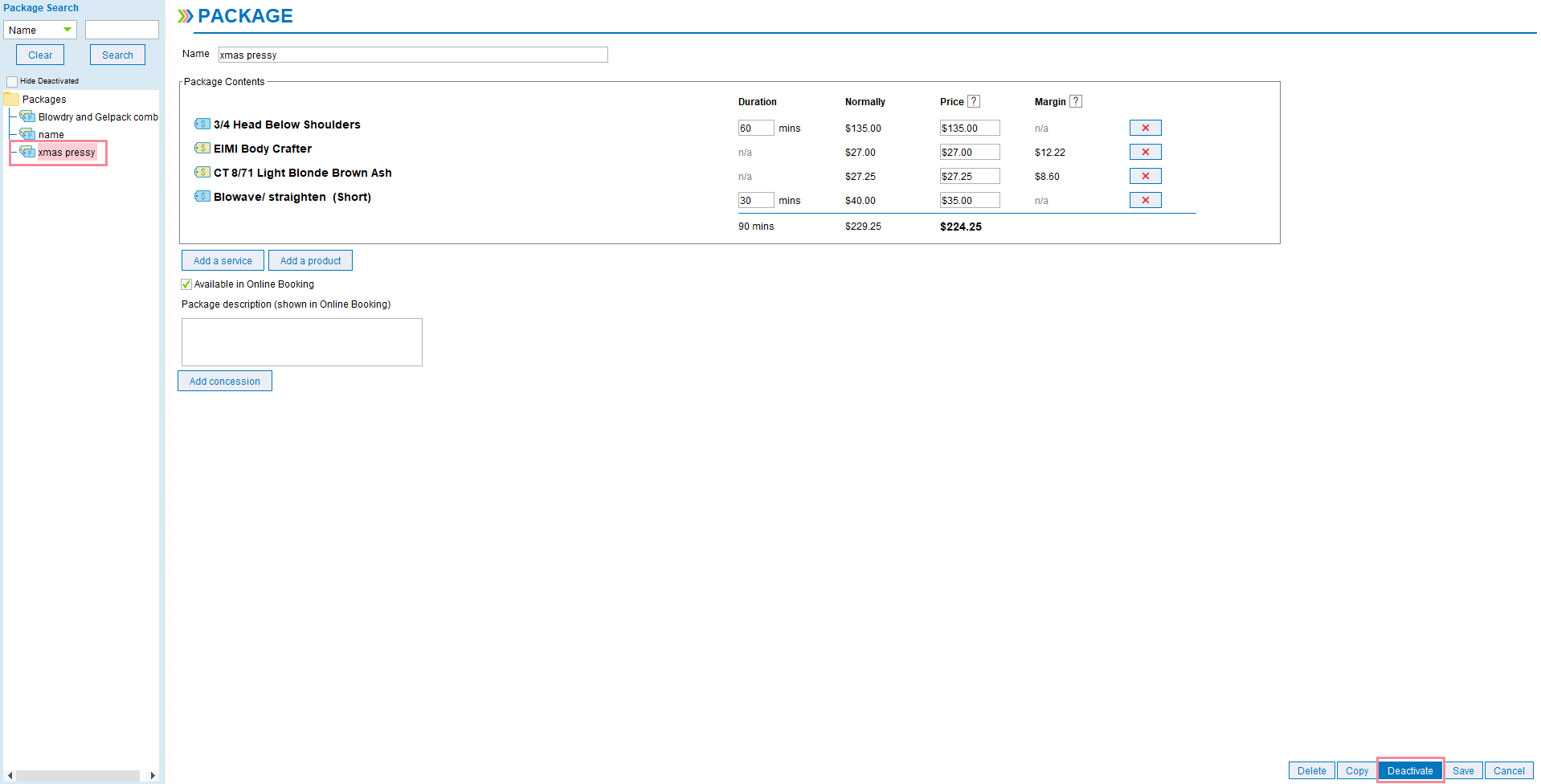 Select the package you wish to delete


The package and its contents will display. Click Deactivate at the bottom of the screen
3. The package will show as greyed out on the left hand side
Note: If you can't see the greyed out package, you may have the hide deactivated box ticked.