Now that you have setup the Commission Groups, the Commission Plans and assigned the Staff, you can print the Wages Summary Report to show amount of income each staff member has generated for the business and themselves over a week period.
To generate this report go to the Reports tab.

Select Wages Summary from the Staff and wages reports list.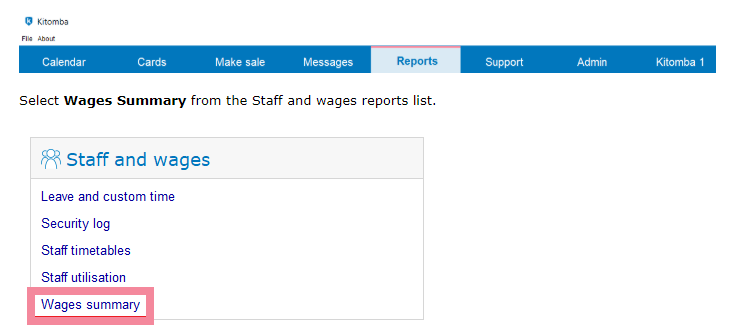 Using the drop down boxes select the details you want the report to cover.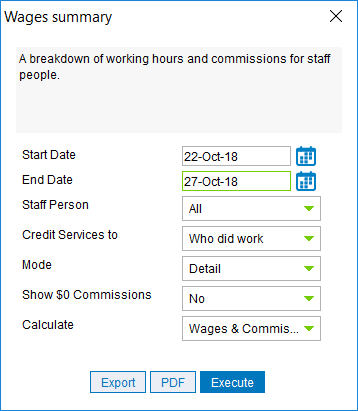 Select Execute to view the report.
The below example of a Wage Summary run over a single week period From Friday August 22 to Friday 29.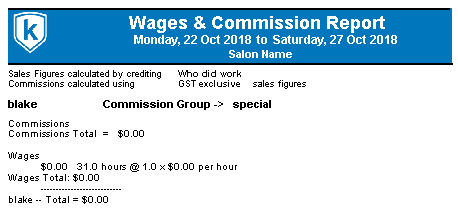 Report shows:
The report date range
How the figures are calculated
Service Commission calculations
Total Commission calculations
Wage calculations
Total amount earned (before PAYE or any other tax deductions)