To create a service.

1. Go to the Cards tab and select Manage Services


2. Select the Category (in the left-hand window) to which the service should belong.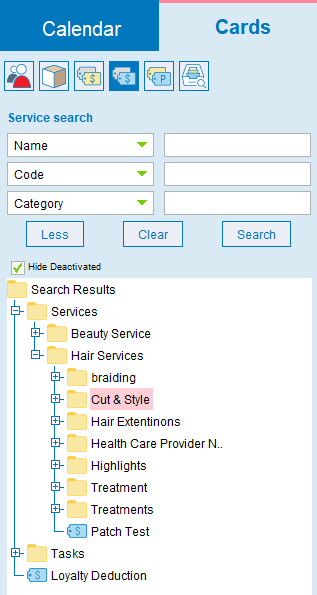 3. Click the Create Service button.


4. Enter in the details for the service.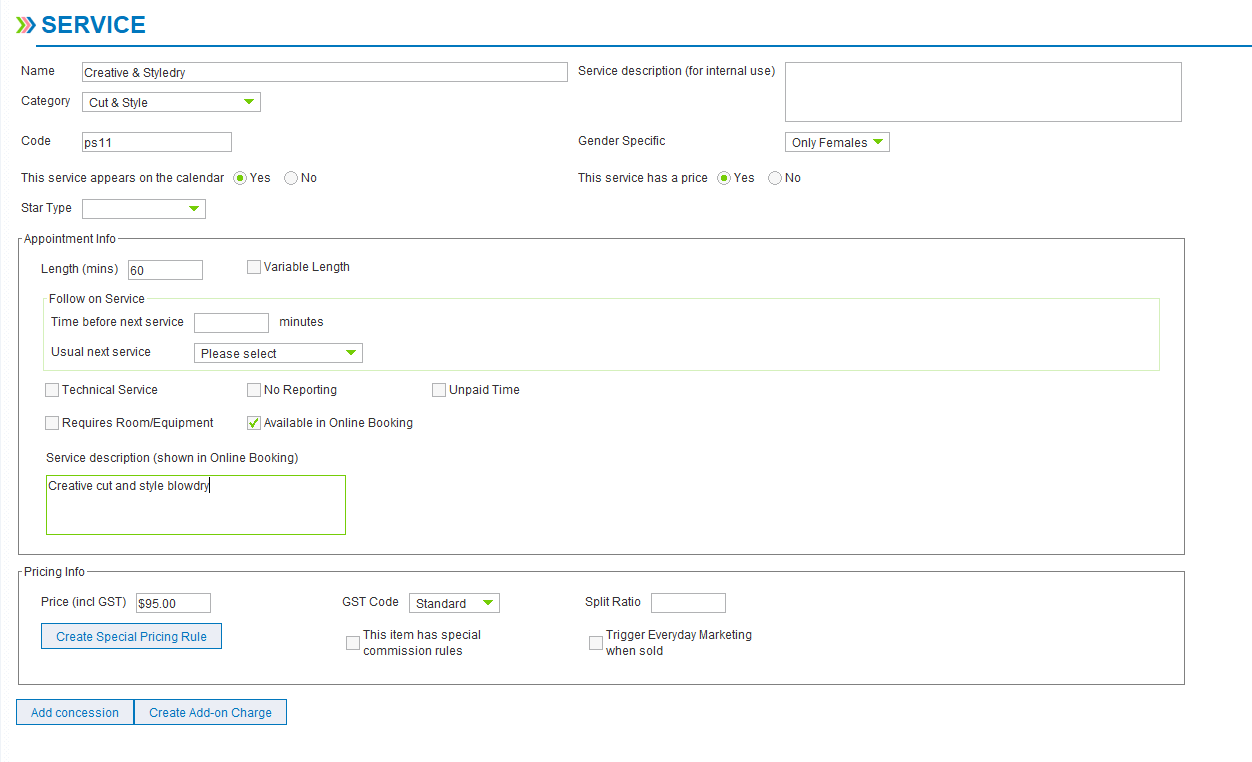 5. Select the Star-Type for this service from the drop down list.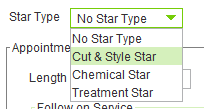 Add appointment info, ie Variable Length. 
Add pricing info, put the standard price of service in under Price. Use Create Special Pricing Rule to add as many different prices as you require, you can set pricing by staff seniority levels or by specific staff members.

6. Select Save.