There are a lot of printers out there and we are unable to provide the instructions for all the different types. We have included some examples of how to set up a printer. Please check your printer instructions for further assistance.
Setting up your Printer with your MAC
1. Open your internet browser and navigate to http://localhost:631/printers/
2. Select your TSP100 thermal printer
3. Select 'Set default options' from the drop down menu
4. Ensure the following settings:

Epson TM-T88 Series: TM-T88III / TM-T88IV / TM-T88V / TM-T20
5. Download the latest driver from http://pos.epson.com/developers/techresdetails.htm?ProductPK=642
6. Double click on the file you just downloaded from the above URL to commence installation.

NOTE: Before running this installer, please leave the USB cable on your receipt printer unplugged. Once the installation is done, you can plug it back in.
7. Please ensure the following settings: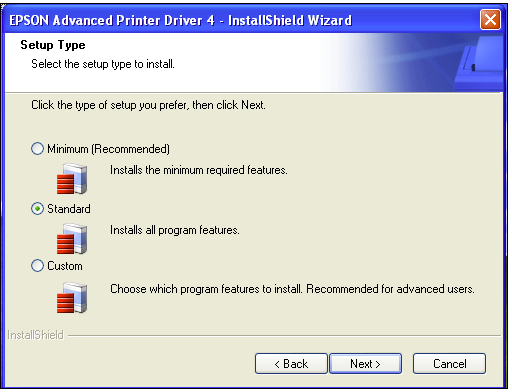 8. Select 'Next'
9. Select 'Add'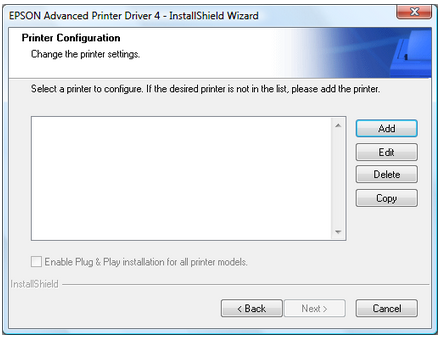 10. Please note if your printer is not connected via a USB cable please select the correct option under 'Port Type'.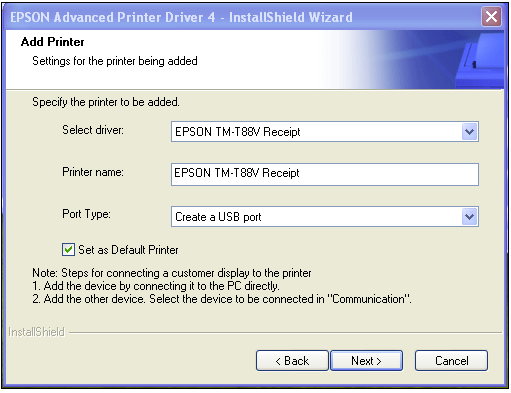 11. Select Next Epson Advanced Printer Driver will now complete the installation

12. Plug your EPSON printer back into your computer.
13. Open 'Printers and Faxes from the control Panel
14. Right click on your newly installed printer  'Epson TM-T88V Receipt' -> click 'Printer preferences'
 15. Please ensure the following settings are showing: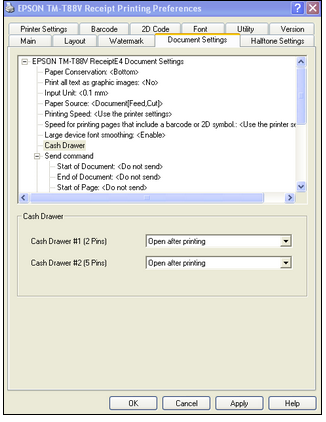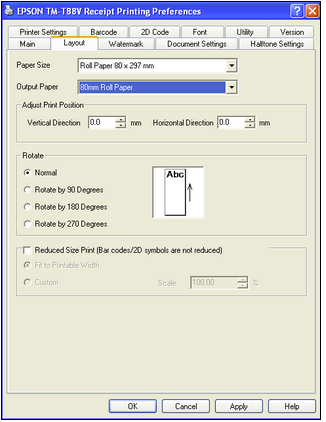 16. Select Ok.