If you own or manage more than one business that uses Kitomba and want to send out the same message for each location in the chain. You can easily transfer the Kmail template across branches by following the steps below.
1. To transfer a Kmail template go to the Marketing tab in the top navigation bar for Kitomba 1
2. Select the Kmail from the drop-down list.


3. Select the Templates button. Ensure you are looking at the business which has the template you wish to copy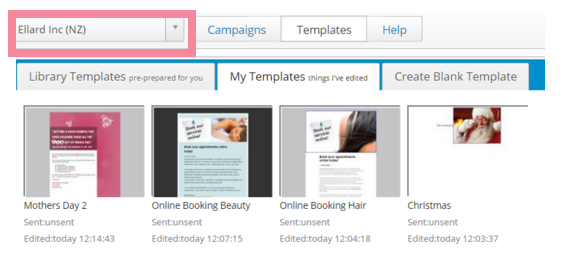 4. Select the template you wish to copy, and click Edit when the preview box opens.
5. When the template opens, click on the Tools menu and select Source Code.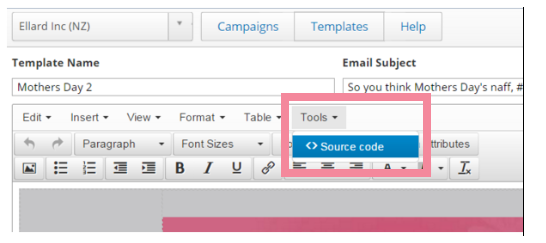 6. Select all of the code inside the box that opens and copy it.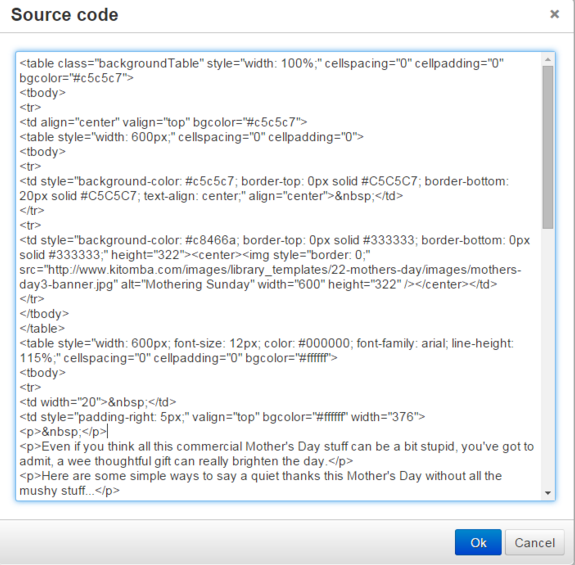 7. Return to the main Templates page.
8. Select from the drop-down the name of the business you wish to transfer the template to.
Create a new template using the Create Blank Template button

9. Open the Source Code box, remove the line of code that is there and then paste in the copied code.

10. Enter the correct Template Name and Email Subject at the top of the page.
11. Check any links on the email to ensure that they are not specific to the original business and update if they are.

12. Select SAVE.
<<end>>