Now you can sell gift vouchers to your clients online.
Set up online vouchers
1. To set up Online vouchers go to the Settings tab in the top navigation bar of Kitomba 1.

3. Select Online Booking on the left then Deposits and vouchers.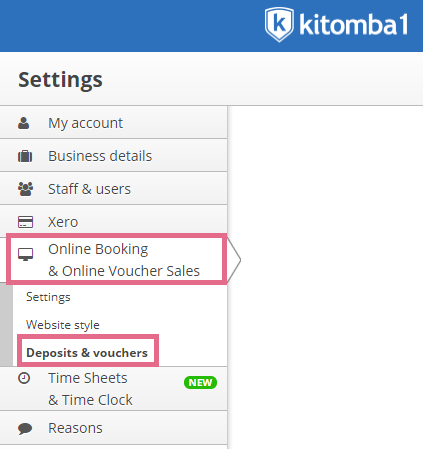 4. You may have already connected Kitomba to your PayPal business account. If not, please visit the To set up payments section in the Taking payments for online booking guide.
Note: If you're a multi site salon or spa, you need to use the same PayPal account for all locations. If you use the separate Paypal account for each location option, then you'll be unable to sell vouchers online.

5. In the Settings for selling online vouchers section, select the Edit button.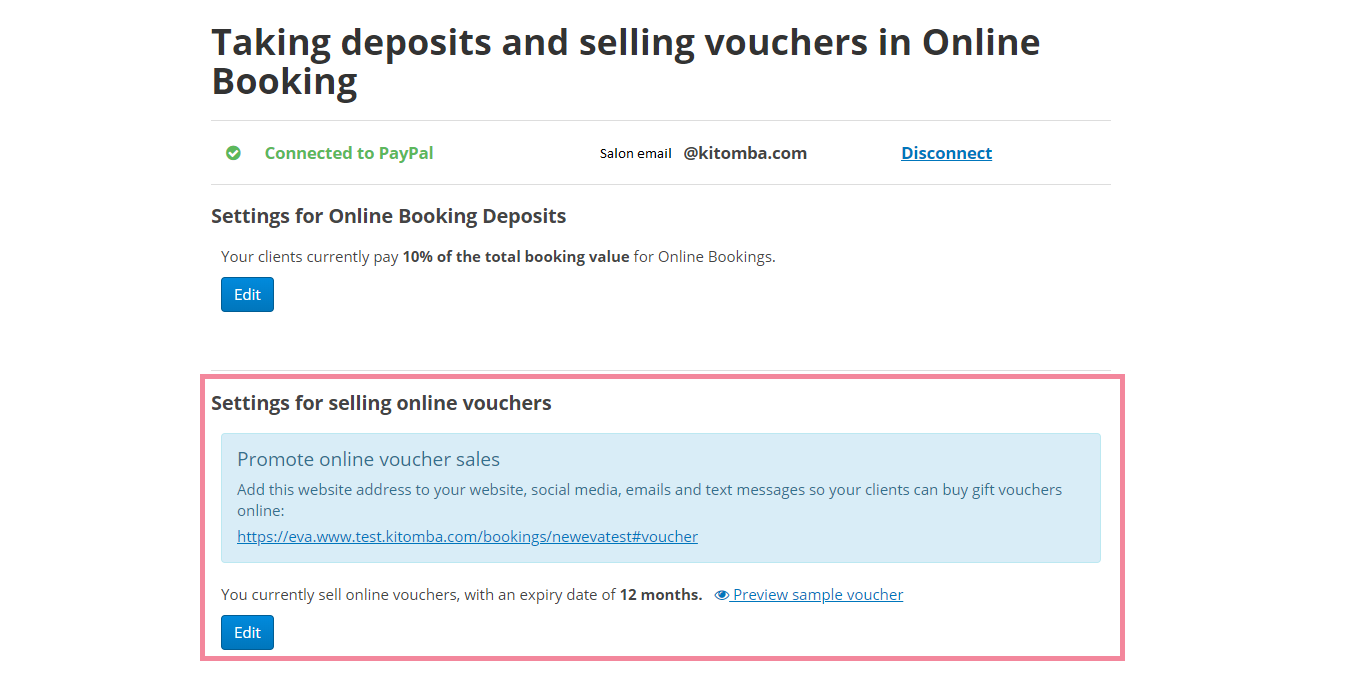 6. In the Selling voucher settings, select Yes if you want to sell vouchers.
7. Also enter the number of months vouchers should last before expiring.
Note: depending on where your located the laws around voucher expiry dates could be different to those shown in this guide.
You can show your online booking banner on your vouchers and include any information you require on the voucher.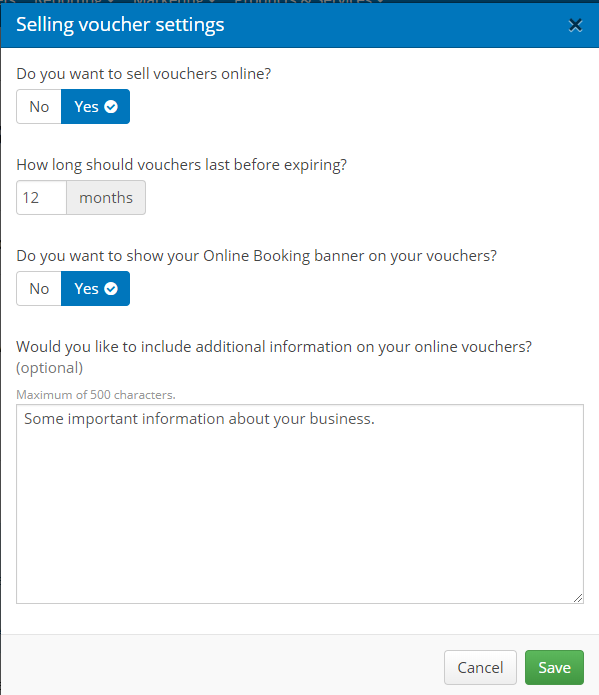 8. Select Save.
How to purchase vouchers Online
To learn how your clients can purchase vouchers online, visit our support guide:
How your clients can purchase Online vouchers