You can create customisable digital forms that include all the information you need for your client consultations.
In this support guide, you will find instructions on how to:
Create a new form
1. To create a new form, go to the Manage tab in the top navigation bar of Kitomba 1 and select Forms.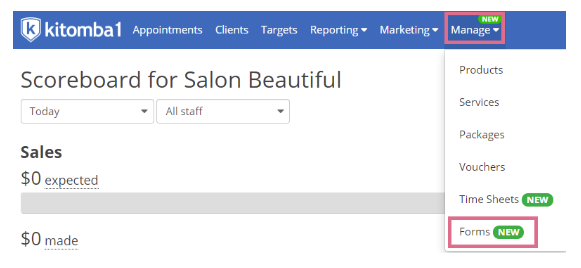 2. Select the +Add new button.

3. Add a title in the Title field. This will be visible to your clients. Use the Description field to add more information about the form or what the form should be used for. This will only show in your list of forms and will not be visible to your clients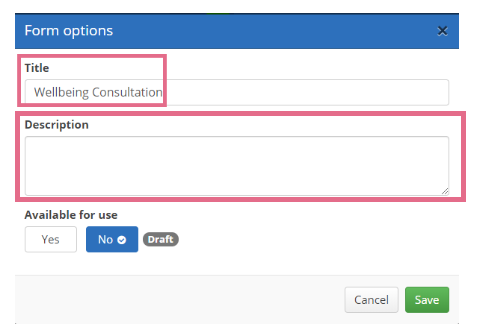 Note: To ensure only completed forms are available to be used with clients we suggest you leave Available for use set to No until the draft form is completed. You'll need to set it to Yes before you can add this form to a client's appointment, but you can keep it as a draft until it's ready to go. When you are ready to change the form from Draft to Live, select the Yes button.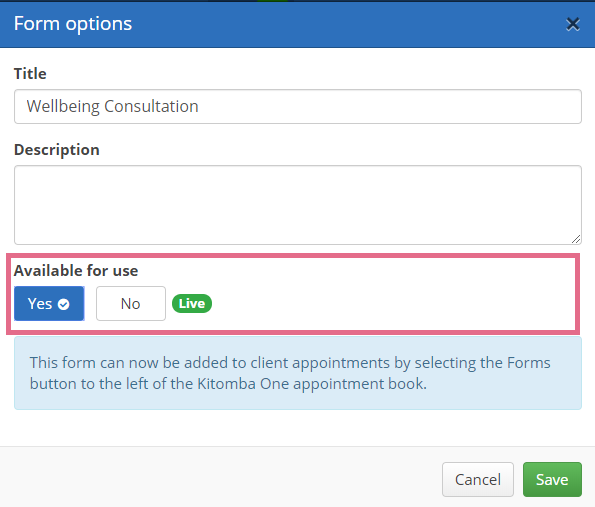 4. Select Save.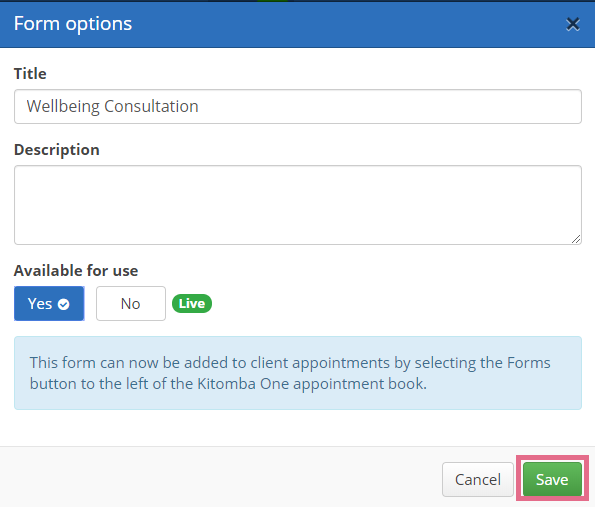 Building your form
1. To build your form, select the options you want from the Add fields list on the left, they will appear in the form builder on the right.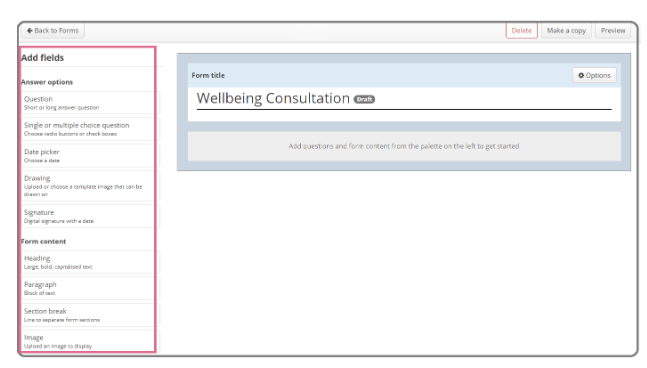 To see how to add more elements to your form see these support guides:
Adding questions
Add a date
Add a paragraph
Add a signature
Working with images
Add a section break
Add a section heading

Copy a form
If you need to create many similar forms that have small differences you can copy from an existing form and can just add or remove sections as required.
1. To do this go to the Manage tab in Kitomba 1 and select Forms.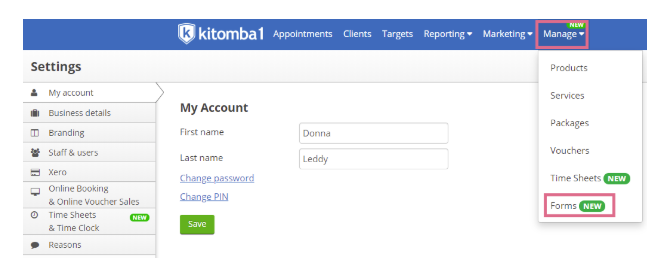 2. Select the Make a copy button at the top right of the form builder. This instantly loads a copy of the new form, ready for your changes.

Note:
Only those with admin permission can access the form builder.

To use

Forms

in a client's appointment the user must have

Standard

permission or higher.
<<end>>