Paragraphs provide a space that may be used for informative text.
Sample Paragraph sections

or

Add a paragraph
1. Select Paragraph to add a block of text to the form. In this example, we are adding after treatment information.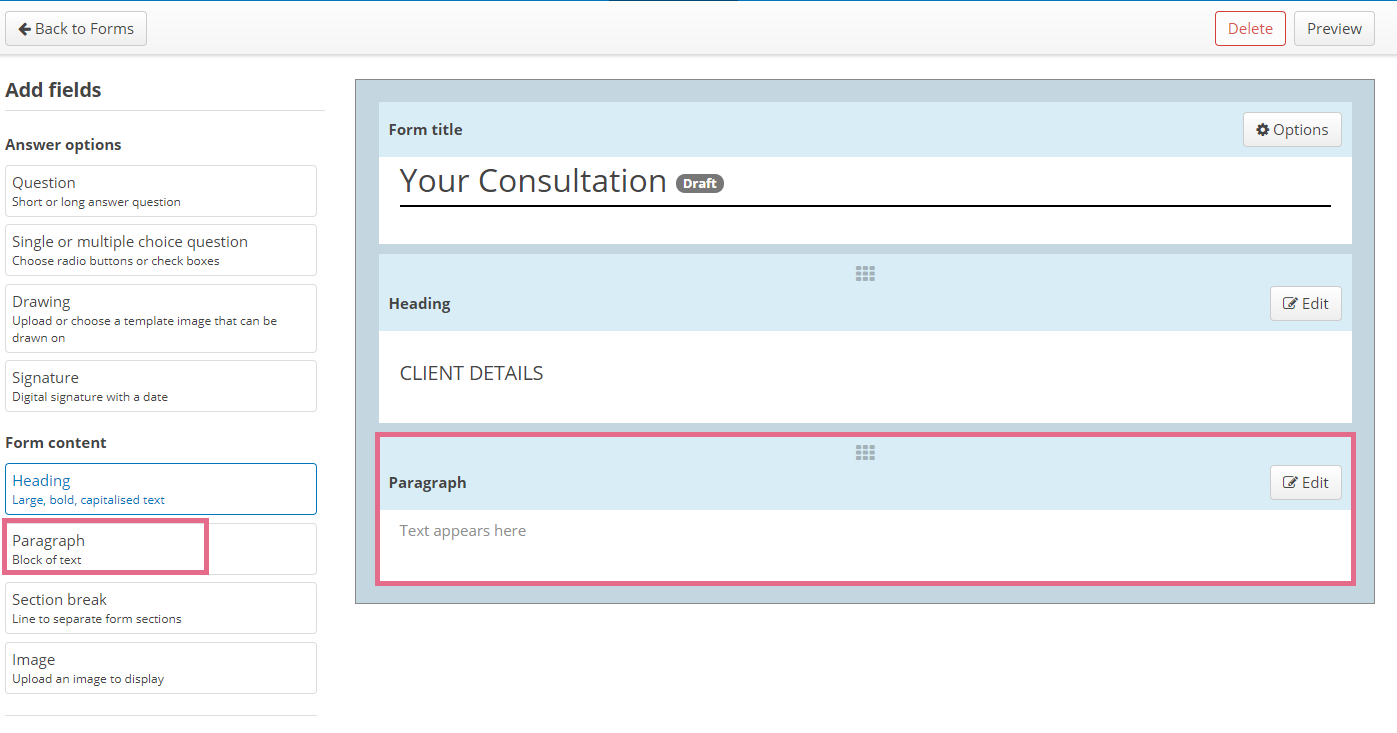 2. Select the Edit button to add a Paragraph heading if required and Paragraph content. You could use this section to outline treatment side effects, inform on proposed treatments and for any areas where you want to add text.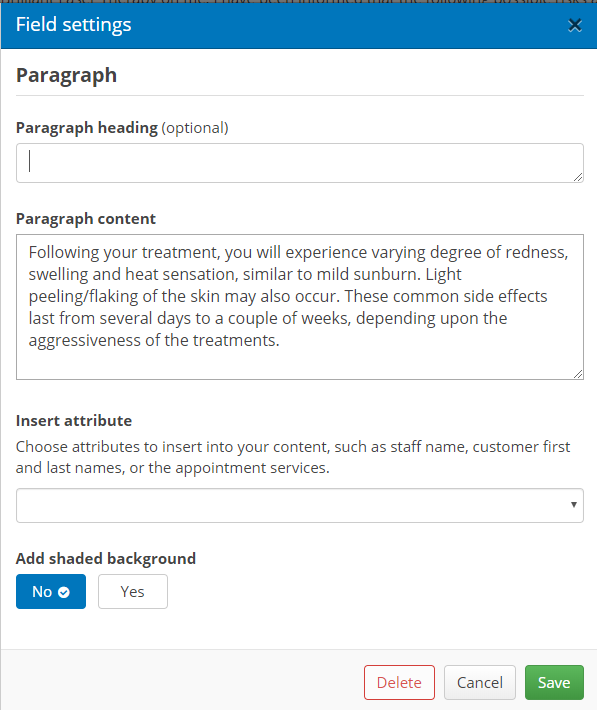 Client attributes
1. You can also use the Paragraph option to add client information that already exists in Kitomba. To insert an attribute select the drop arrow. When you select from the list the attribute will appear in the Paragraph content box.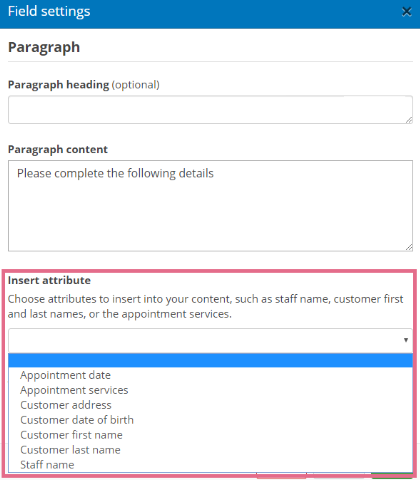 2. Enter in a label then select the attribute. In the below example we have used Customer as our label and added the #CUST_FIRST# and #CUST_LAST# attributes.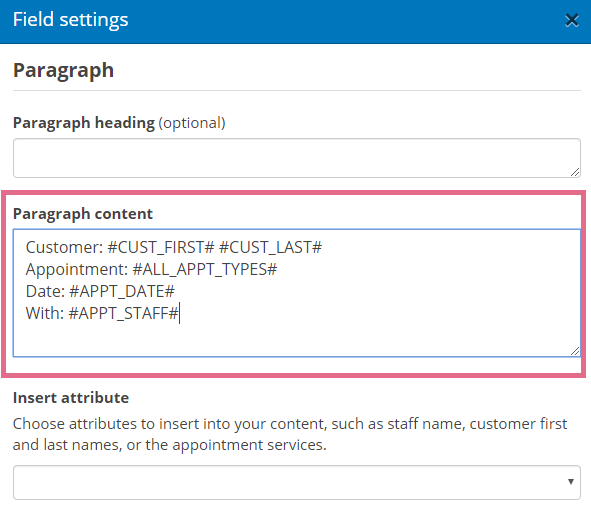 3. Select Save. When you use the form Kitomba will complete the attribute details if they are available.
4. If you want this section to have a shaded background select Yes and then Save.

To see how to add other elements to your form see these support guides:
Adding questions
Working with images
Add a signature
Add a section break
Add a section heading