To set up hourly wage rates for your staff 
1. Select the Admin tab

2. Double click on Business units, select your business and the staff member you wish to set hourly rates for.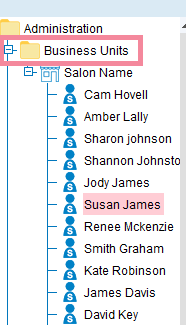 3. Select the Commission tab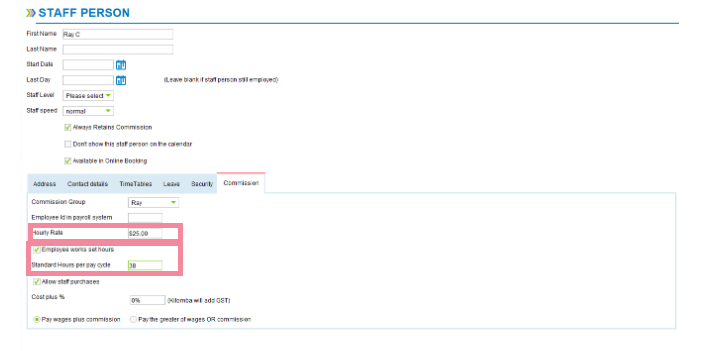 4. Type in the staff members Hourly Rate

5. If the staff member works a set amount of hours per pay cycle, click the Employee works set hours tick box.

This will allow you to enter the set amount of hours

Note: If you select this, it will calculate their wages based on a fixed number of hours.  
6. Save your changes