Once you have set up Star Clients you need to set up the service categories so that your clients can earn the stars.

1. Go to the Cards Tab in Kitomba and select the Manage Services icon.


2. On the left hand side double click the Services folder to list your service categories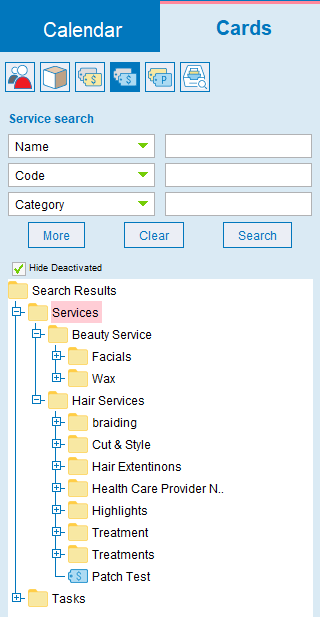 3. Single Click on a Service Category
On the right hand side of your screen, click Set Star Type of all services in this category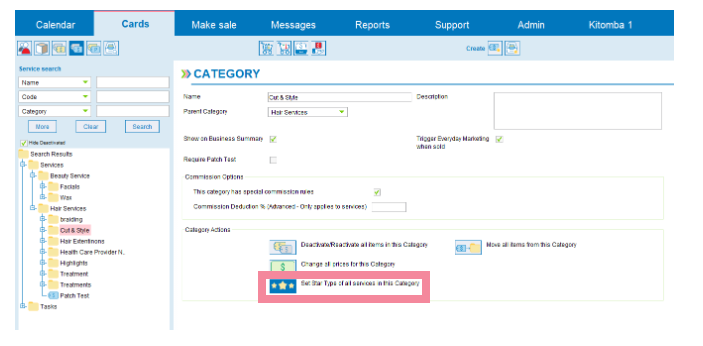 4. Select which type of star your client can earn by purchasing this type of service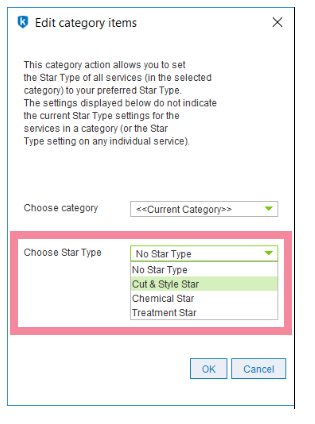 5. Click OK to close the popup window.

6. Back in the Category screen, click Save.
Repeat these steps for all of the categories which you want customers to earn stars for.