You can allow staff to purchase products from you at cost price and you can also add a percentage mark up.
Staff Sales settings
1. Click on the Admin Tab.

2. Open the Business Units folder. Next open your Business Unit. Select the staff member you wish to activate for Staff Sales.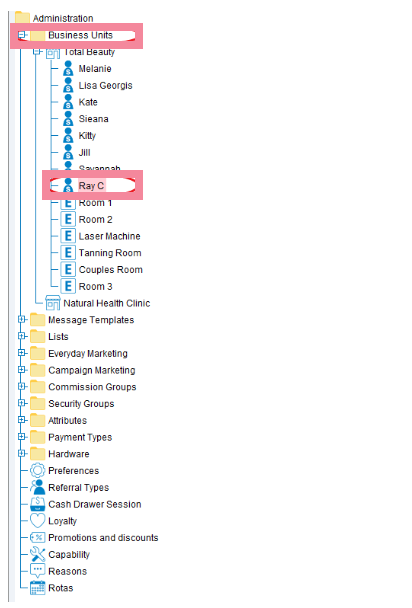 3. The selected staff members details will display on the right hand side of the screen.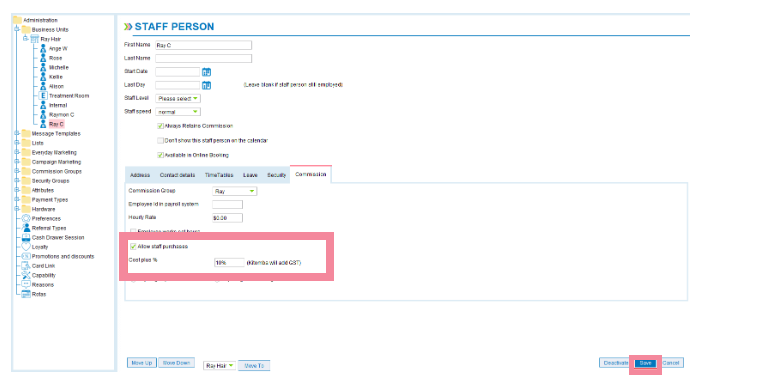 4. Click on the Commission tab
5. Tick the Allow staff purchases box
6. Set your Cost plus % (if required)
7. Remember to Save.
Selling to a Staff member  
1. Click on the Make Sale tab


2. Enter the staff person name as you would do for a Client. You will see that now the staff member comes into the list and has a different icon to normal Clients.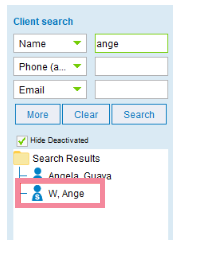 Sell the product as you normally would and Kitomba will work out the correct price for you (in this example, cost + 10%).