1. To add a new staff member go to the Settings tab in the top navigation bar for Kitomba 1

2. select Staff and users on the left hand side.

3. Select the +add new button.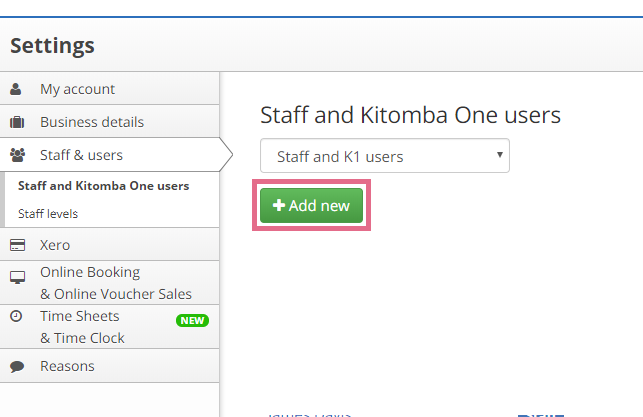 4. Enter the details. If this is a fixed term staff you can enter both the First and last date to appear on the calendar. If a permanent employee leave the last day blank. You can set the staff level here and if they are available for Online booking.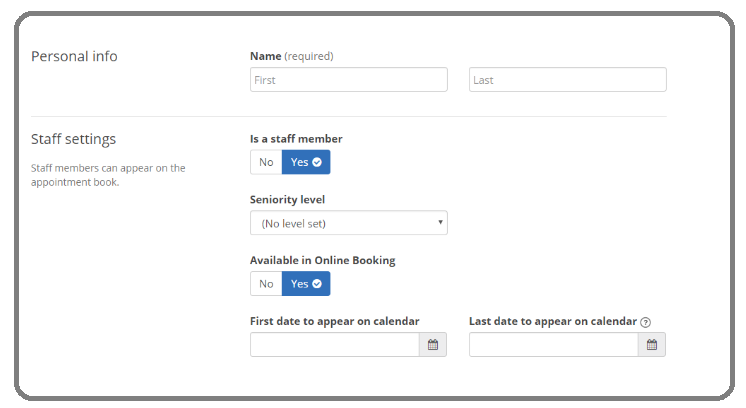 5. Select Save.
To enter your staff Access level refer to the Setting up security guide