On the calendar, if a room or equipment has been assigned to an appointment it will be represented by a coloured bar on the left hand side.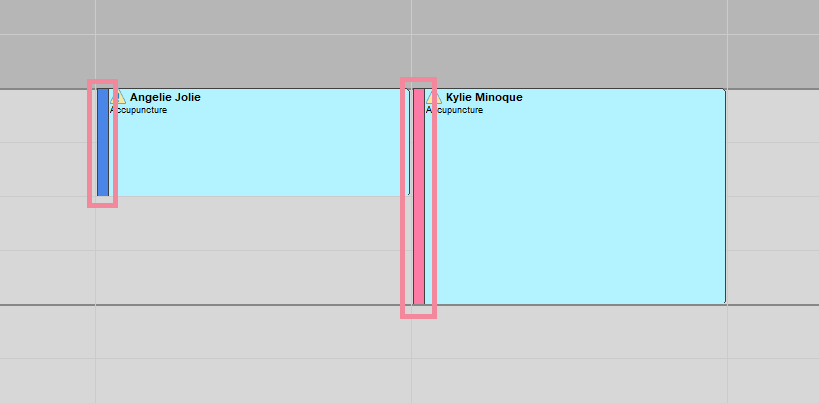 Each colour represents a different room or equipment and is the colour you set when you first created the room/equipment in Kitomba.
Note:  if all of your services use a bookable room or equipment, we recommend using the Room/equipment colours' option. This setting is covered in more detail in the Mini Guide: "Set the appointment colour theme for your calendar in Kitomba ".