By effectively managing room and equipment bookings in your salon, spa or clinic, you can avoid double bookings, enhance staff productivity, and provide better service to your clients. This guide covers how to create rooms and equipment in Kitomba 1.
1. Accessing Rooms and Equipment:
First, go to the Kitomba 1 dashboard and select the

Manage

tab. 

Then, click on the

Rooms and Equipment

option.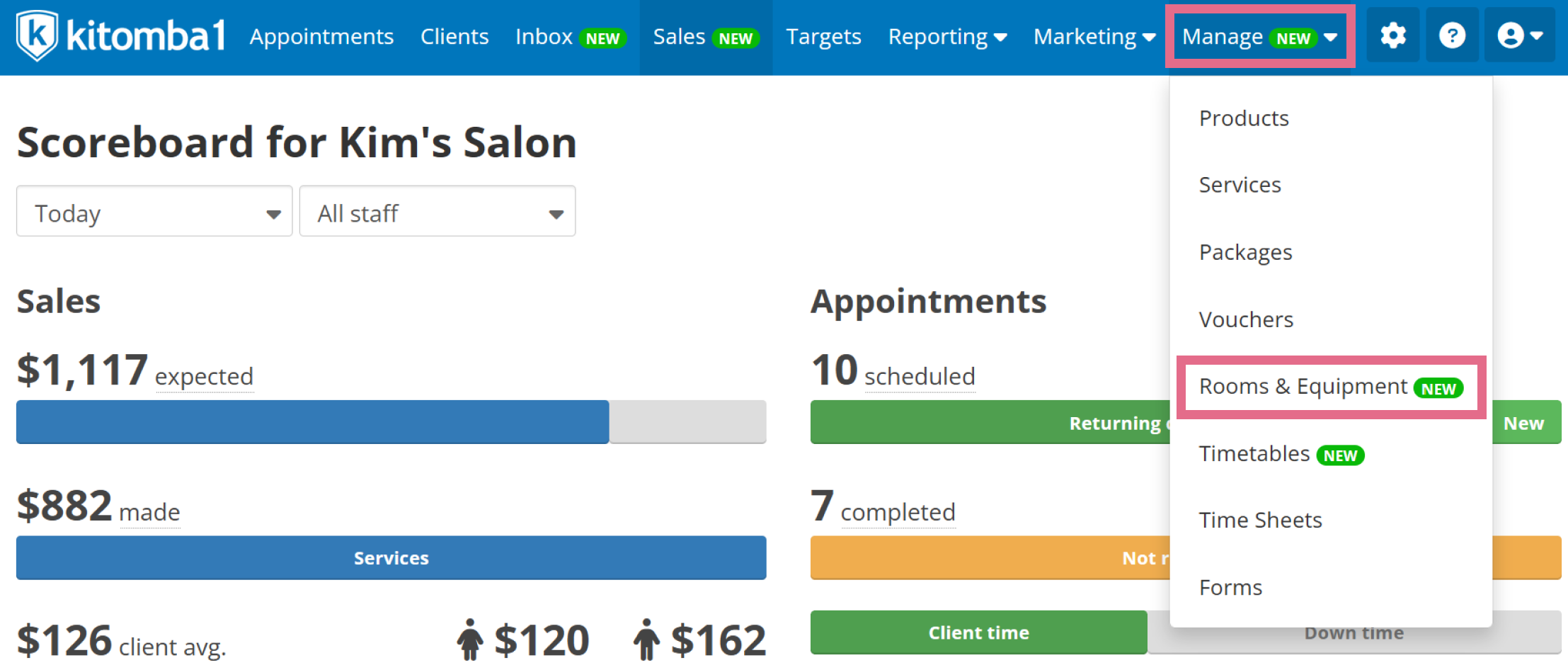 2. Creating a New Room or Equipment:
You're now on the Rooms and Equipment page. To create a new room or equipment, click the

Add new

button.

3. Adding Room or Equipment Details:
In the popup window, enter the

Name

of your room or equipment. For this example, we will use

Massage Room

.

Next, select a

Colour

to represent the room.

Now, let's talk about the

Staff required

option. In our example with the

Massage room

, we'll select 'Yes' because a massage service always requires a therapist.

Move to the

Availability

section. By default, the rooms and equipment's availability matches your business's opening hours. If it differs, you can adjust it here to match your specific needs.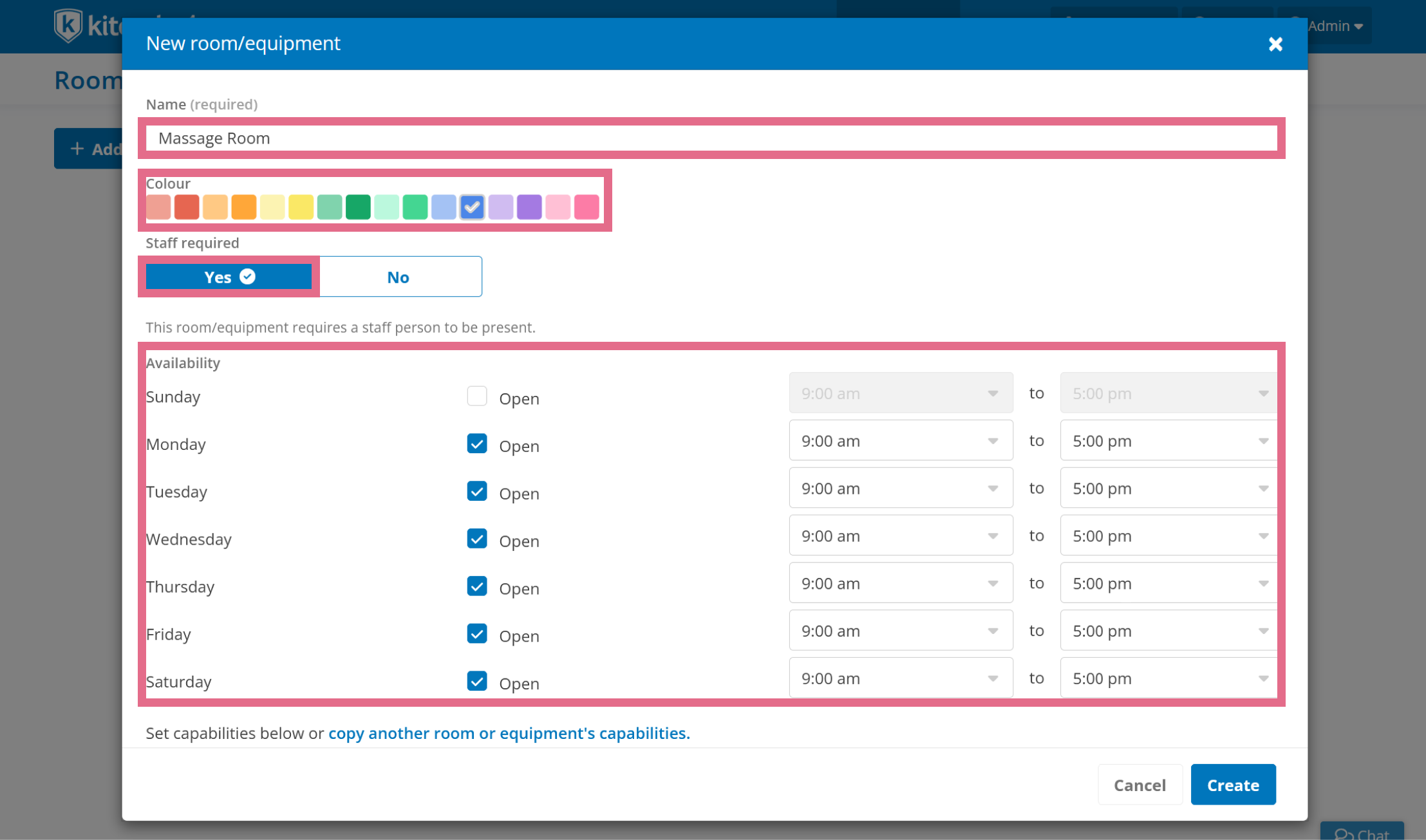 Next, let's set up the

capabilities

for the room. By default, it's available for all services. To select specific services, click on the

None

option first to deselect all services. Then, choose the corresponding category and select the services that this room is capable of hosting.

Once everything is set up, click the

Create

button to add this new room or equipment.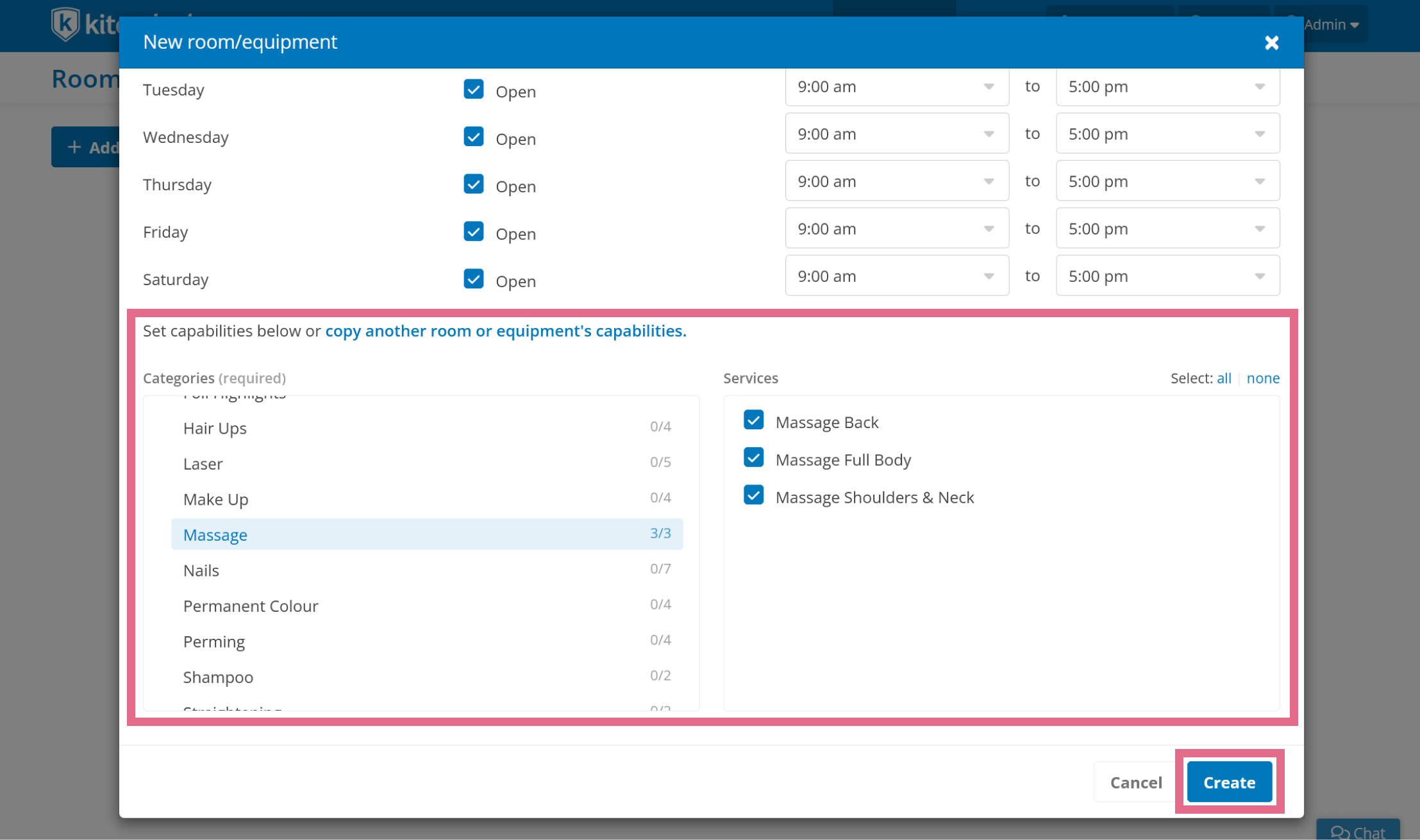 The room we have created is in the list, and it's active for booking.

4. Another scenario where rooms and equipment don't require a staff member:
If you select

No

to the

Staff required

option, it means that rooms or equipment not requiring a staff member will be displayed as their own columns in the appointment book.

For instance, think of a

Spray Tan Booth

. To reserve these items, simply click your preferred time slot in the appointment book.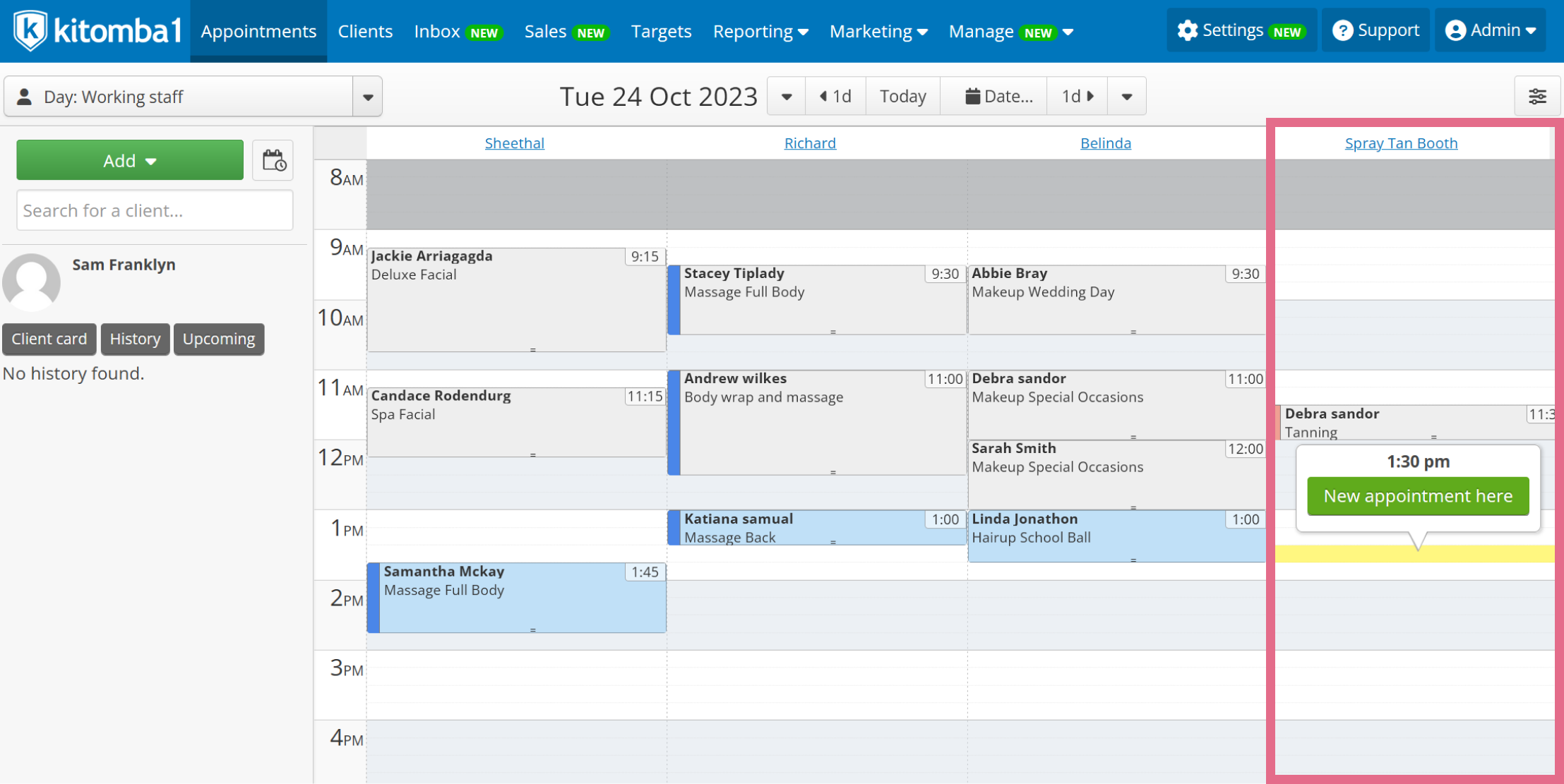 5. Edit or Deactivate a Room or Equipment:
You can click on a room's

name

to access the edit page.

Here, you can modify the room's settings. If you want to pause using a room, simply select the

Inactive

option, then click the

Save

button.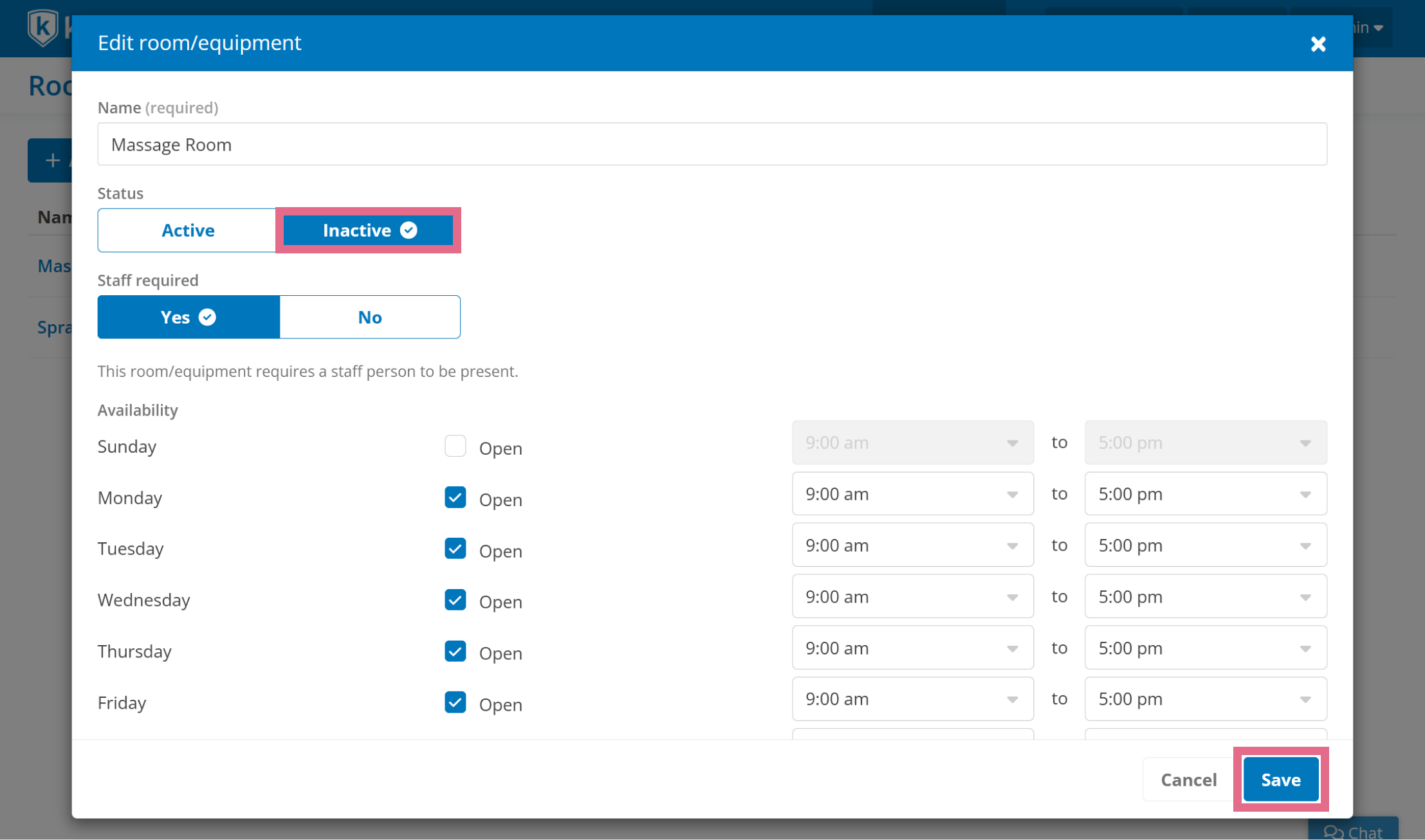 Then confirm by clicking the

Yes, deactivate

button.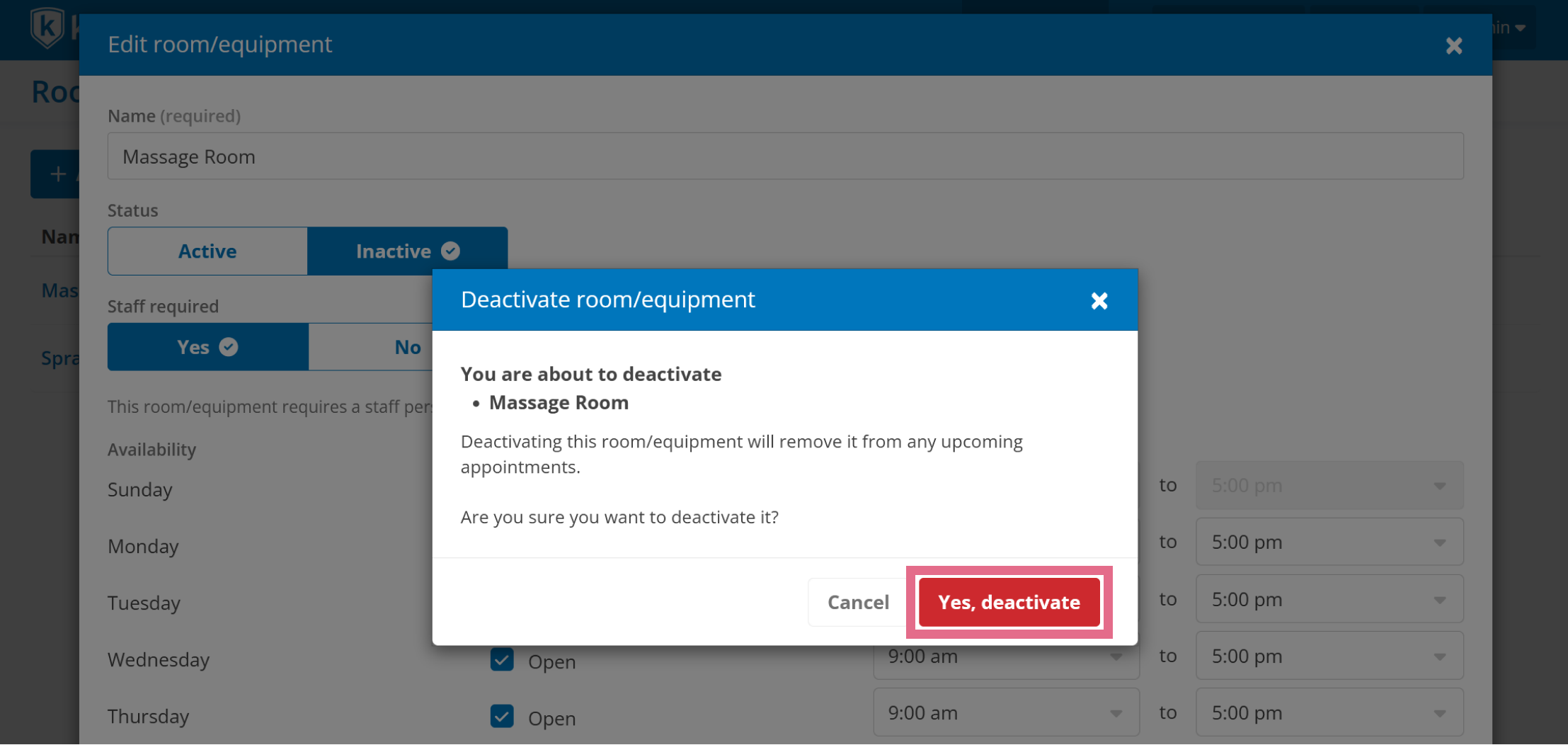 The room's status will become

Inactive

, and it won't appear on your list of available rooms when booking.

That's an overview of how to create rooms and equipment in Kitomba 1. View our support guides to learn more or get in touch with us.