Facebook recently removed their 'Book Now' button feature. This means unless you had it set up in advance of this change, you're no longer able to add a 'Book Now' button to the top of your Facebook page.
However, Kitomba is currently working on a Facebook integration that will once again allow our customers to use this feature, as well as introduce additional functionality to help get you more bookings via Facebook and Instagram.
In the meantime, we've come up with a way to ensure your clients can still get to your online booking site via Facebook:
1. Login to Facebook and navigate to your Page. Note: You need to be a page administrator to do this.
2. Click to Edit or Add a Button (top of page).
3. Choose the 'Contact Us' or 'Shop Now' option.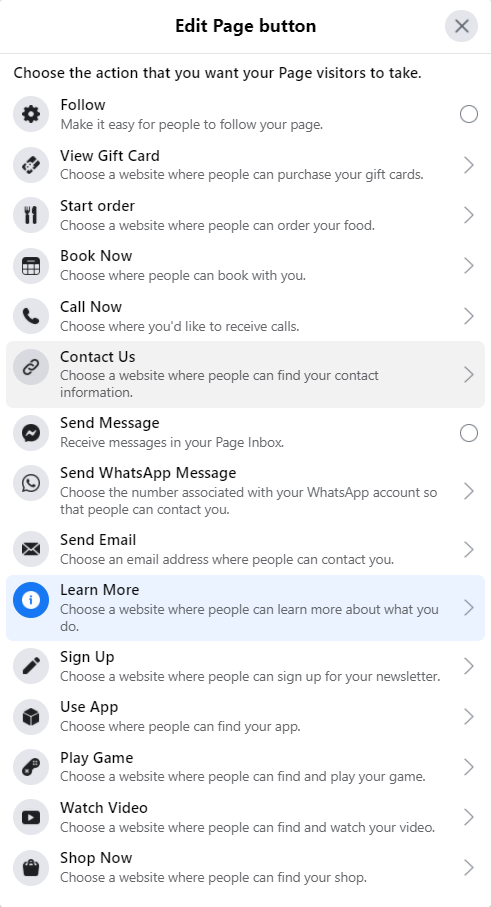 4. Paste your Kitomba Online Booking website address. You can get your online booking website address from the Online Booking section in the Kitomba 1 Settings tab.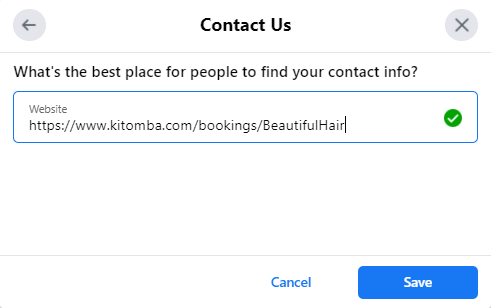 5. Select Save.