Setting up required follow-on services can greatly enhance the overall customer experience by suggesting and providing services that they need to choose with the one initially selected, while also ensuring that the available times shown align with the requirements of the booking. This guide covers how to set up follow-on services for Online Booking in Kitomba 1. 
1. Access the Services Page:
Go to the Kitomba 1 dashboard and select the

Manage

tab. 

From the dropdown menu select the

Services

option.

2. Choose a Service to Apply the Feature To:
You can apply the required follow-on services feature to both existing and new services. For this example, we'll choose an existing service, search for

Foils Full Head

, and then select it.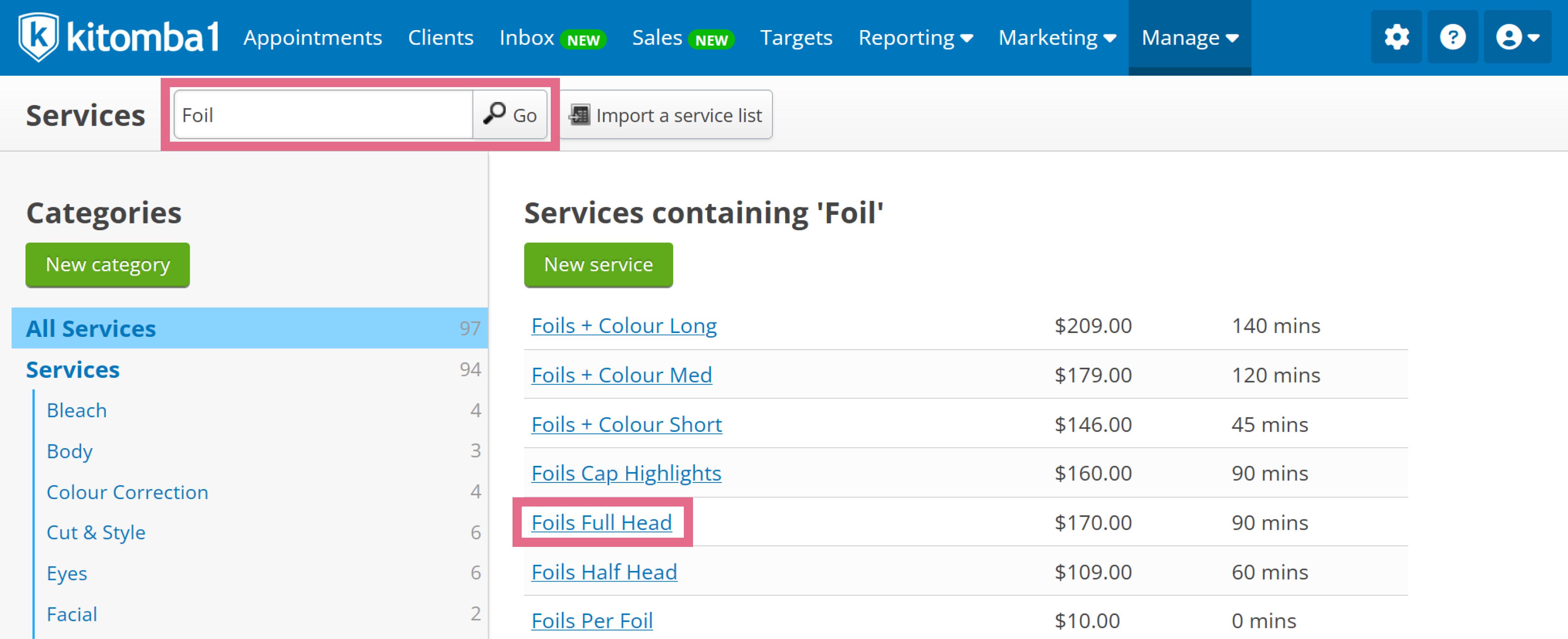 3. Set up required services:
Once you're on the setup page for Foils Full Head, ensure that the

Available in Online Booking

option is selected. This will reveal the

Requires a follow-on service

option.
Tick the

Requires a follow-on service

checkbox.
Use the

Follow-on services

search bar to select the expected service. You can add multiple services for clients to choose from. For this example, we'll add

Blowdry

and

Cut and Blowdry

.

Once you have finished all settings, scroll down to the bottom of the page and click on the

Save

button.

Client's online booking experience
Now, when a client attempts to book the

Foils Full Head

service online, a pop-up window will appear after they select the service. They will be prompted to choose a required follow-on service from the list you've set up.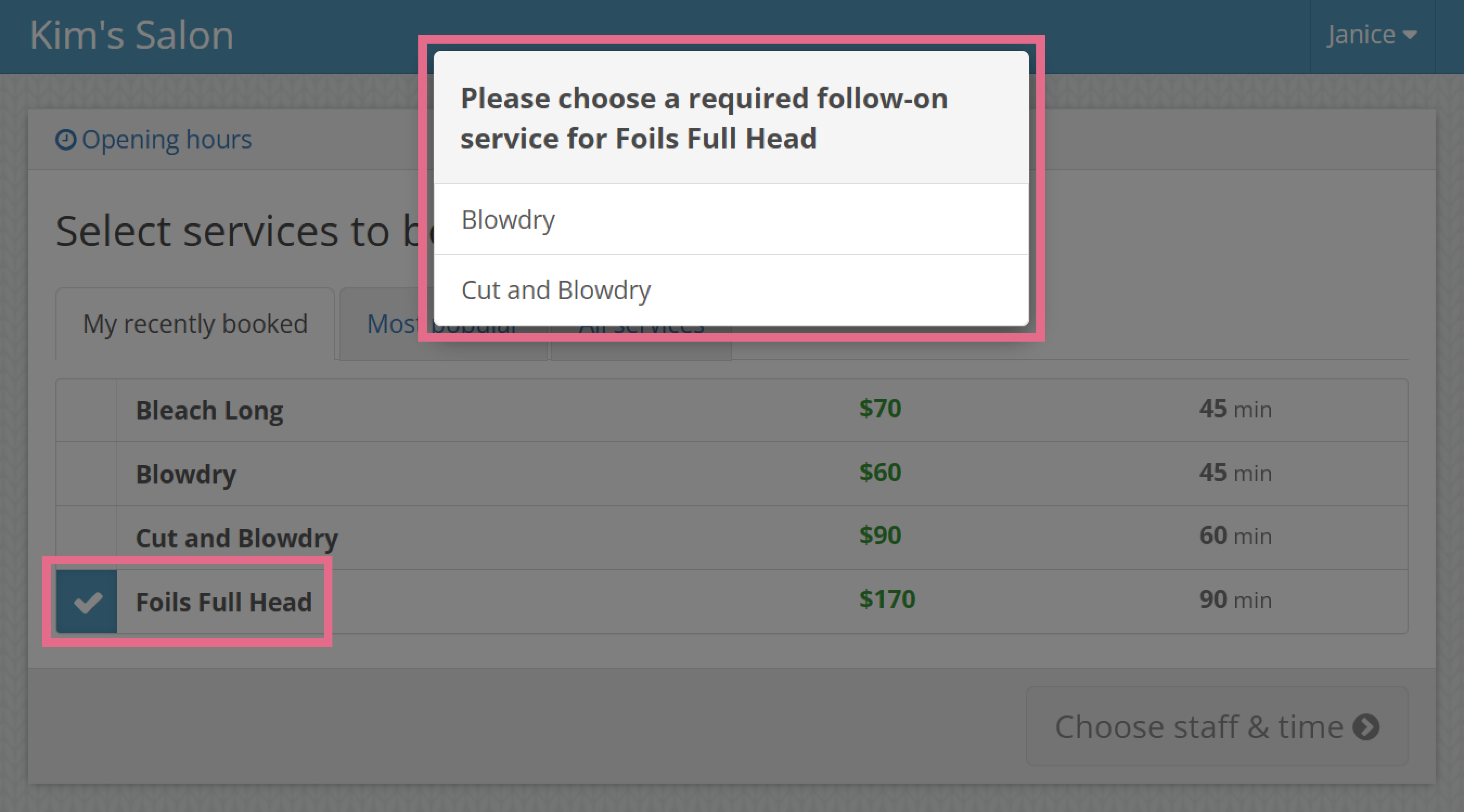 This ensures that clients book the correct finishing service and helps prevent any mistakes in their booking.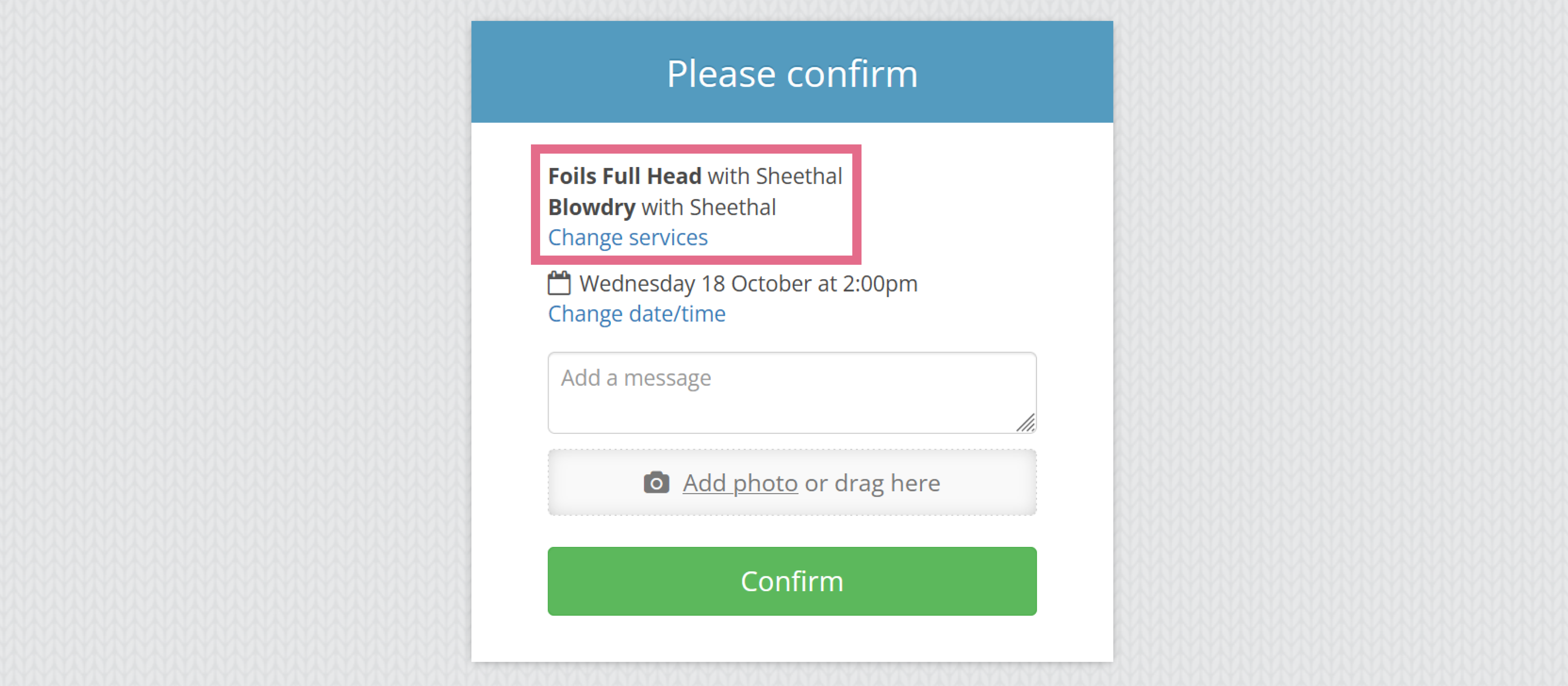 That's an overview of How to set up a required follow-on service for Online Booking in Kitomba 1. View our support guides to learn more or get in touch with us.