The text message inbox lets you see all incoming text messages.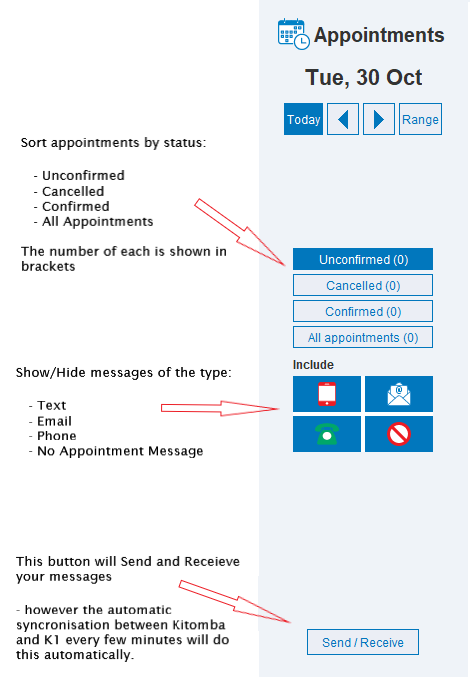 In the bottom left you'll find the 3 views you can switch between in the Message Tab: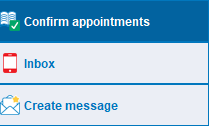 1. The Confirm Appointments view shows your appointments listed by their date.

You can control which Appointments are displayed by adjusting the date and filter controls on the left hand side of the Message Tab.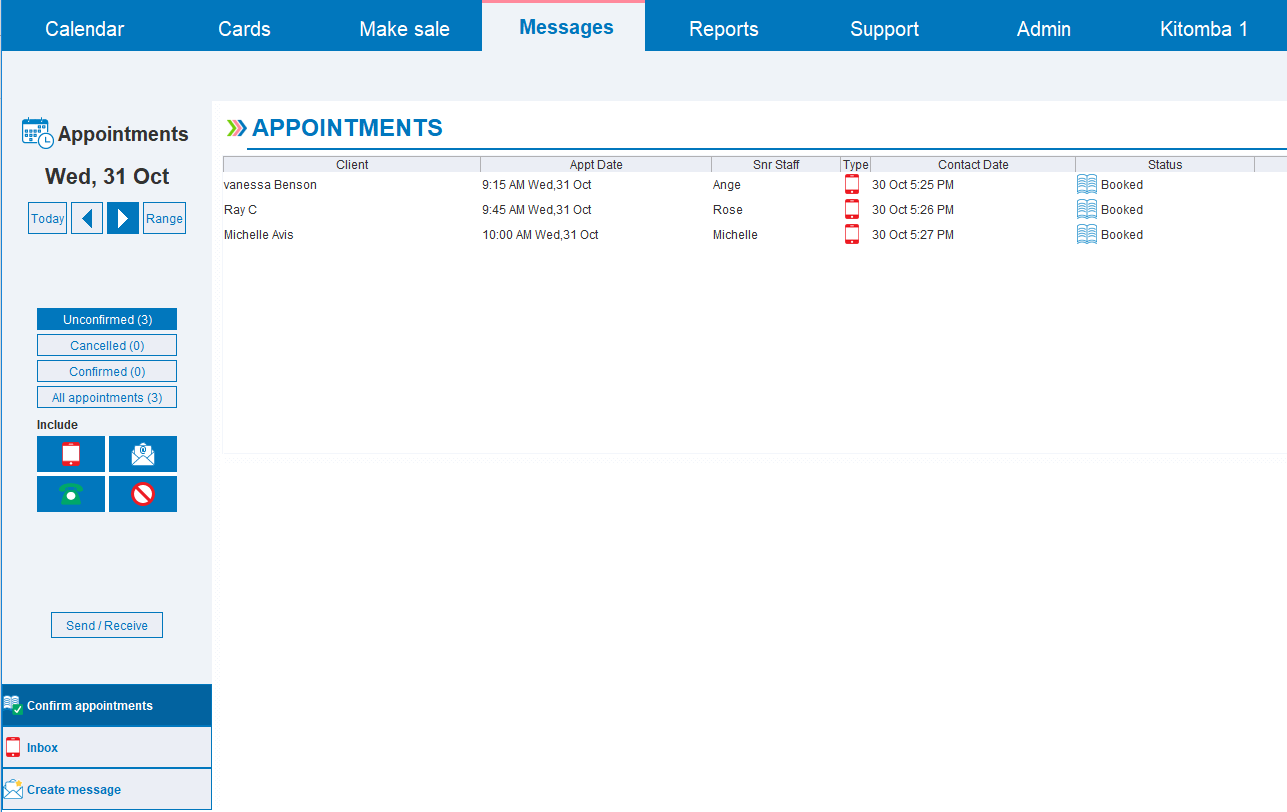 2. The Inbox view will show any messages from clients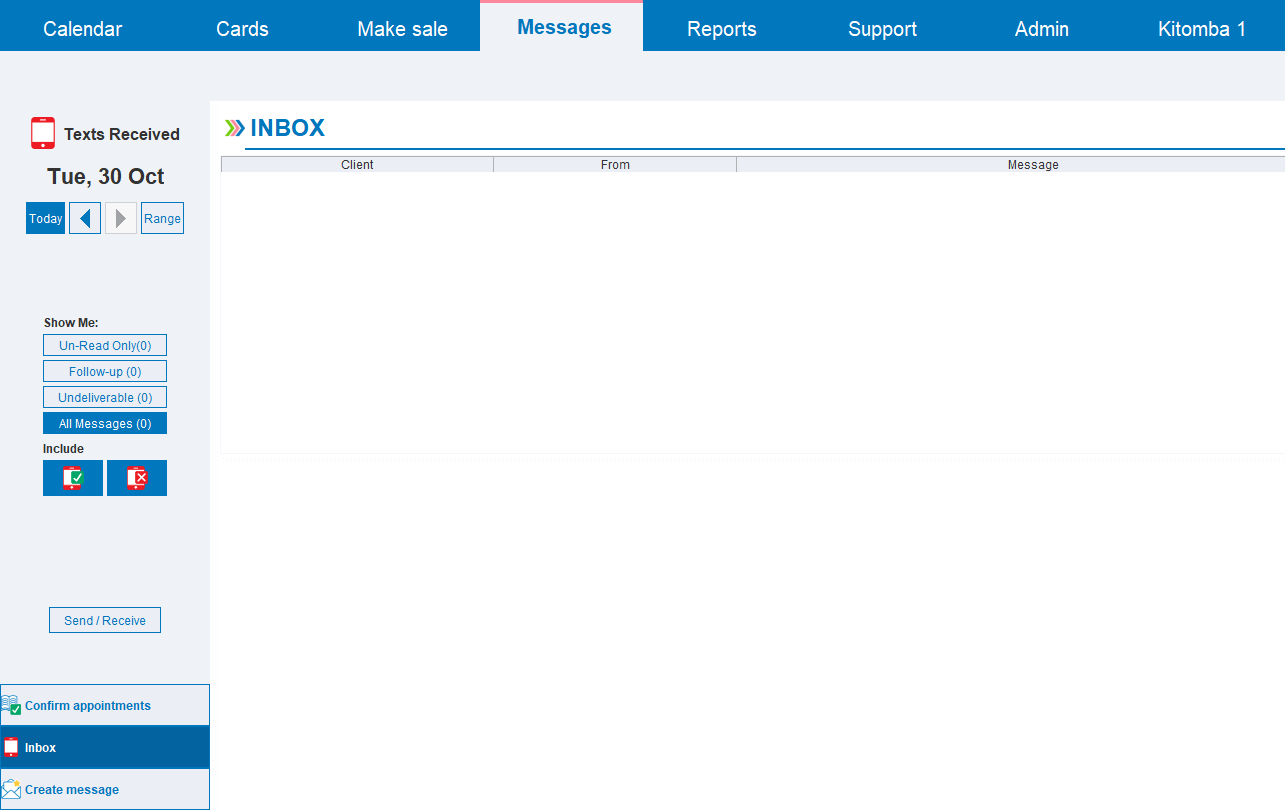 3. The Create Message view is where you can create and send messages to any of your Clients.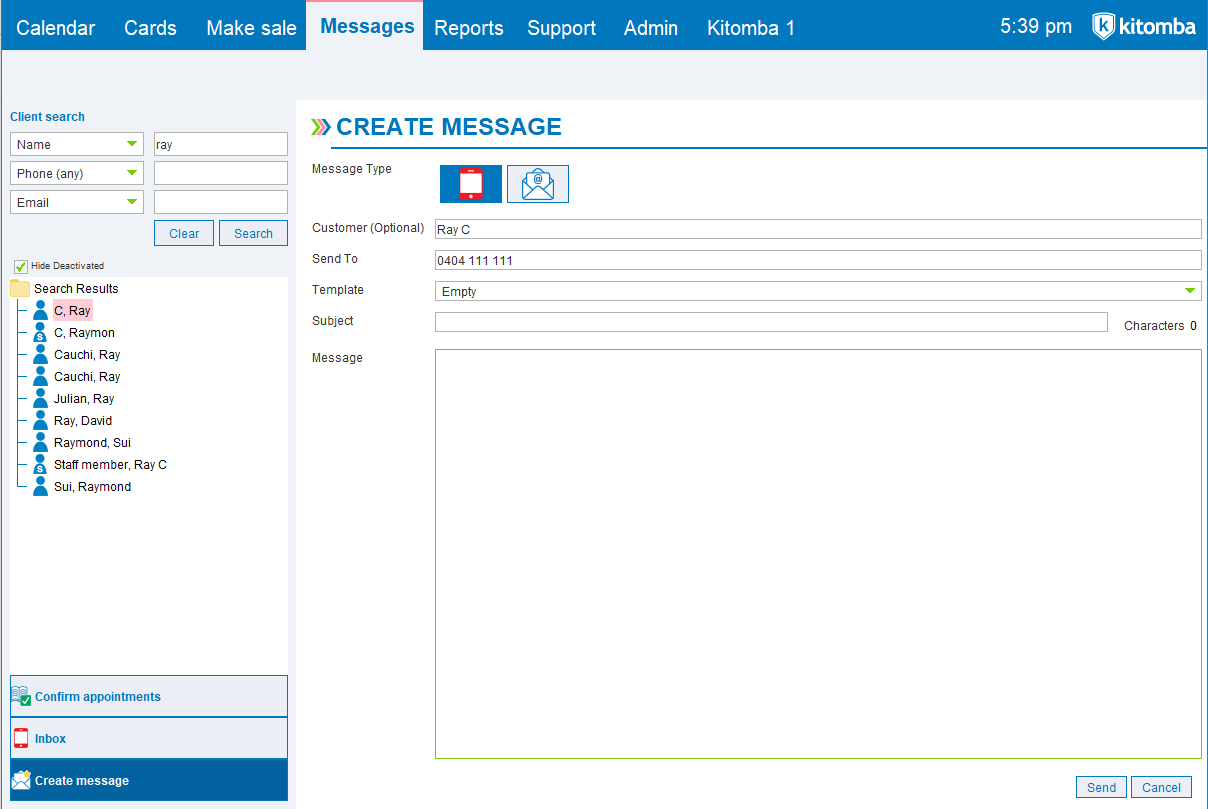 To send a message to a Client:
Search for your Client on the left using the Client Search
Select your Client from the Search Results to load their details in the right hand side of the screen
Select the message type at the top of the screen - you can choose SMS or Email
Then you can either:
Select a pre-made Template (if required)
- this will pre-fill Subject and Message for you. You can then customise either if you need to.

OR


Add your Subject
Compose your Message
Don't forget to click Send on the bottom right of the screen.