Clients printing photos of their desired look is now a thing of the past. Instead ask your clients to upload photos of what they're wanting when they book their appointment, so you'll be in the know before they even walk in the door.
They can also add a message to their booking to provide you with more details.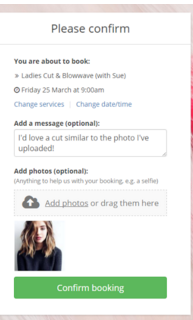 You will be able to see when your clients have added a photo as a note will appear in the appointment notes.
In Kitomba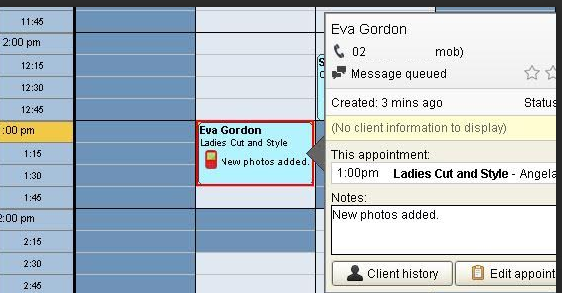 and in Kitomba One it shows on the left hand side when you select the appointment.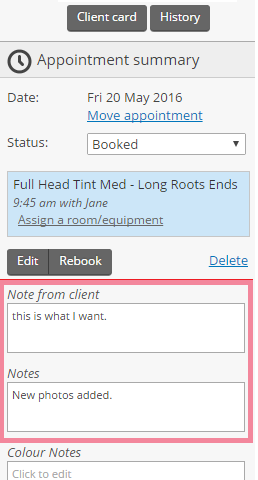 How your clients can add Photos
1. In their online booking area there is the My photos tab on the right hand side.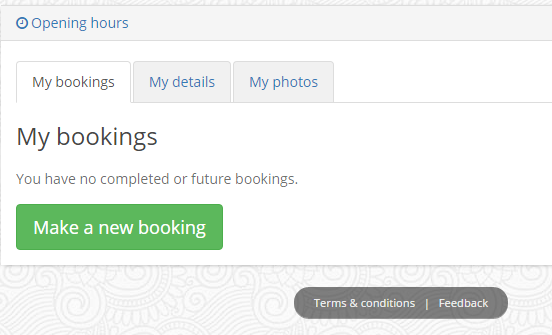 2. Once this is selected they can add or drag photos.
To add photos select the Add photos link.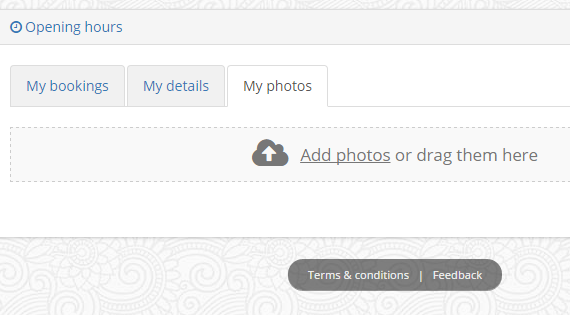 Locate the picture in their pictures library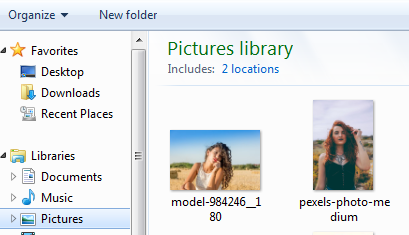 The photo will now show on their page.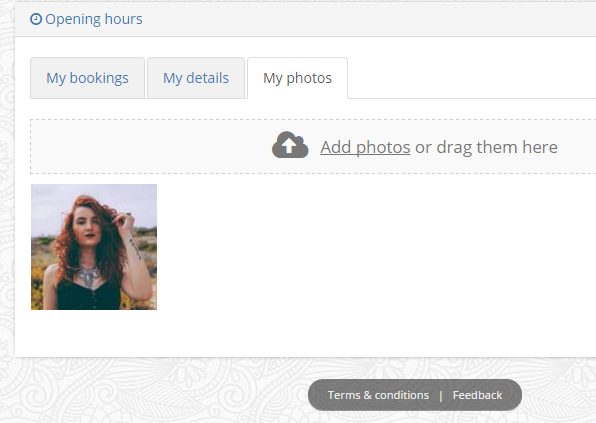 Selecting the photo will open the file. They can now delete this by selecting the red trash can in the top right hand corner.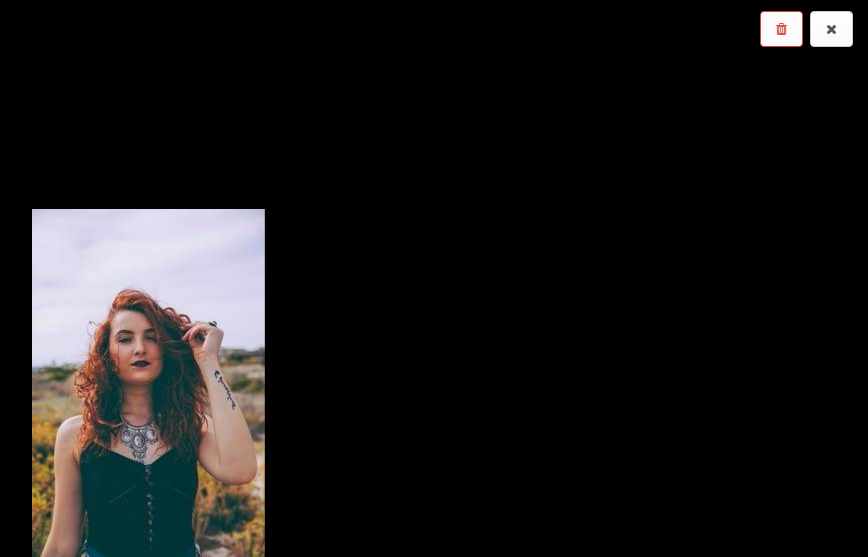 They can select the black cross to return to their profile screen.
Your customer can upload up to 10 photos at a time.
These photos will show in their client tab in K1 and in Kitomba. The customer will be able to see any photos you have added in the client card but not be able to delete these. If they want a photo that you have downloaded to their client card deleted they will need to contact you.
Note: You can delete any of the client uploaded photos from the client card if needed. Your clients can only delete photos they have loaded.