Google Analytics is a free website analytics service offered by Google that gives you insights into how users find and use your website. It can be used to track bookings and provides user insights on your Kitomba Online Booking page.

Google Analytics

1. Sign up for Google Analytics here or log into your Google Analytics account if you already have one.

2. Select the relevant analytics account.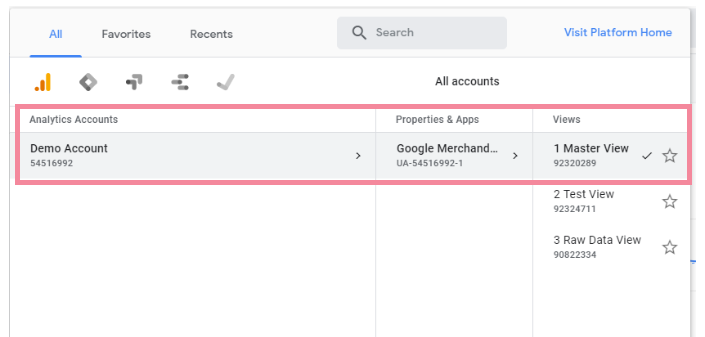 3. If you've created a Property for your Kitomba Online Booking page, select it. If you haven't you will need to create one. A Property is any asset that you might want to track, eg. a website or application.
4. To set up a new Property, go to the Google Analytics Admin screen, select the account you want to create a Property for and select Create property.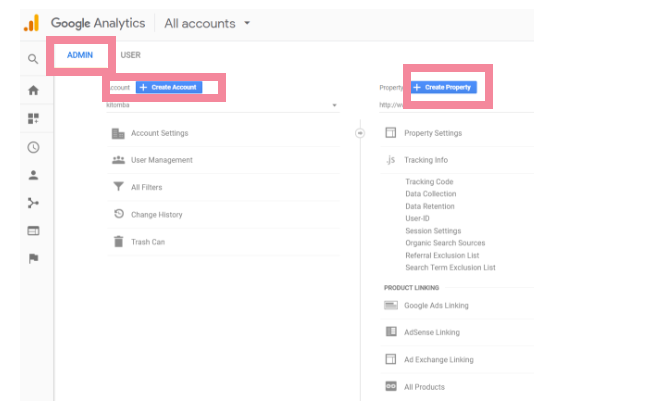 5. Enter the relevant details, and include a Property name such as 'Kitomba Online Booking'.
6. Make sure you Copy your Property Tracking ID, eg. (UA-xxxxxx-x). It can be found under Admin >>  Choose the account >> Tracking Info >> Tracking ID.

Adding your tracking code to Kitomba 1
1. Log into Kitomba 1.

2. Click on the Settings tab.

3. Select Online Booking Settings on the left.

4. Navigate to the bottom of the page and paste your Google Analytics Tracking ID into the field.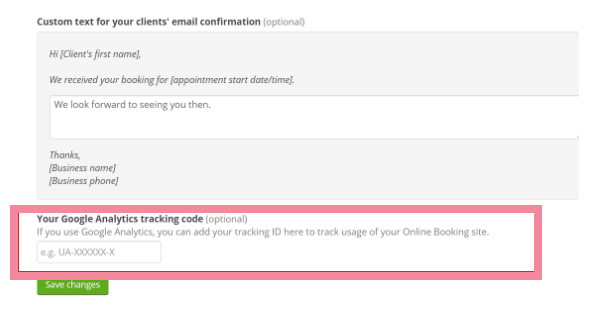 5. Select Save changes.
A basic Guide for Google Analytics users can be found here