1. There will be times when you want to sell a voucher to a casual customer. To do this select the 'Make sale' tab in Kitomba. This defaults to a casual customer sale

2. Add the voucher you wish to sell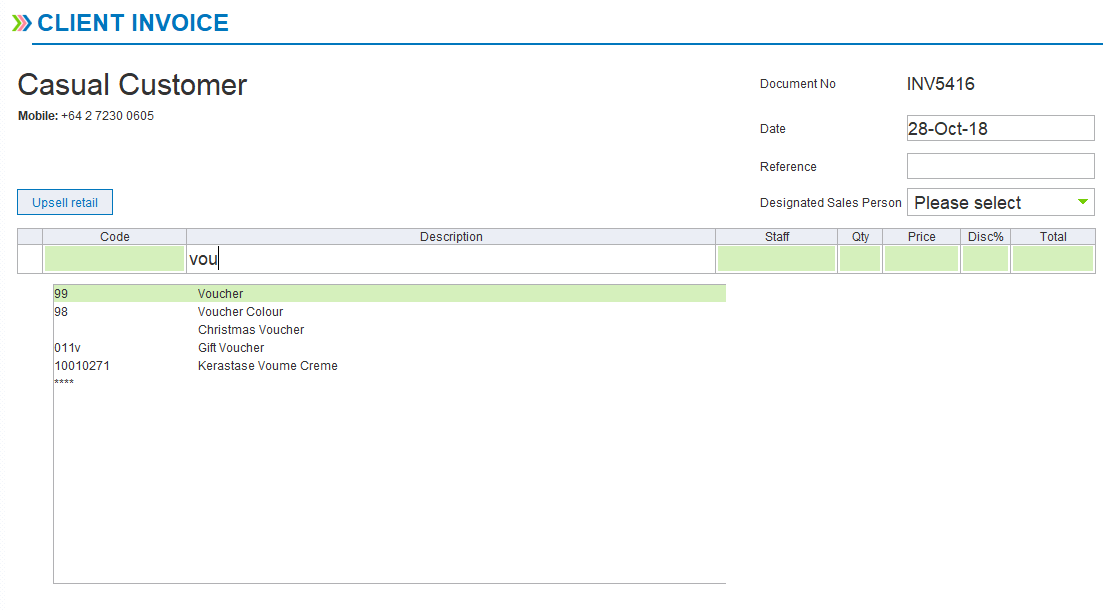 3. If the voucher type you have selected is a tracked voucher, the Collect Voucher Number window will open. Kitomba will allocate a voucher number for you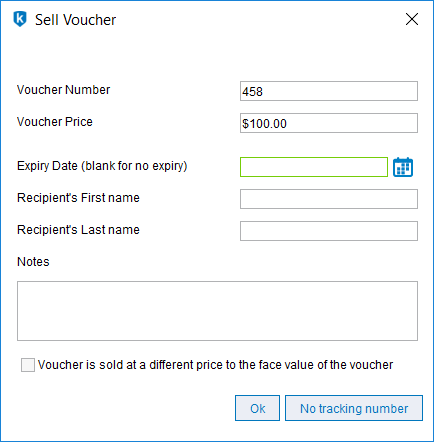 4. If you are selling the voucher for a different price than its value, tick the box next to Voucher is sold at a different price to the face value of the voucher

5. If you are going to sell the voucher at a different price than its face value, enter the price in the Voucher Price field, like this: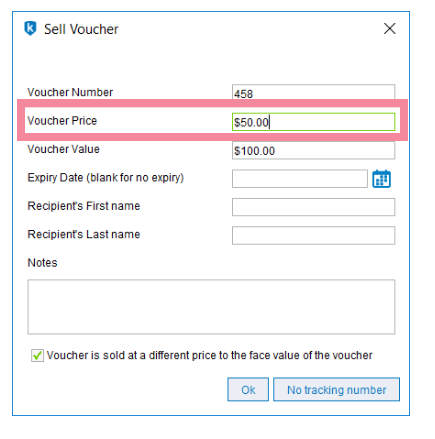 6. Add the recipient's first name, last name and notes if you wish.

7. Click Ok

8. Your voucher sale is now ready to commit.