1. Right click on the customer's appointment and select Make Sale from the menu that appears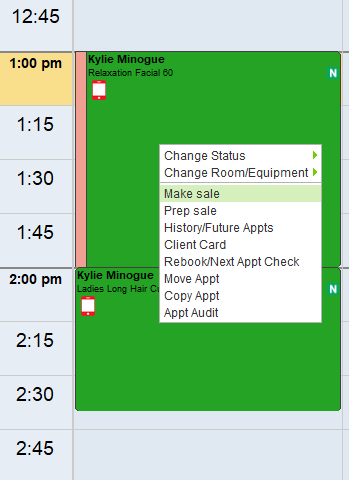 2. The Customer Invoice screen will open, and display the services the customer has received
In a new line on the invoice, add the voucher you wish to sell. Start typing the word voucher in the Description field.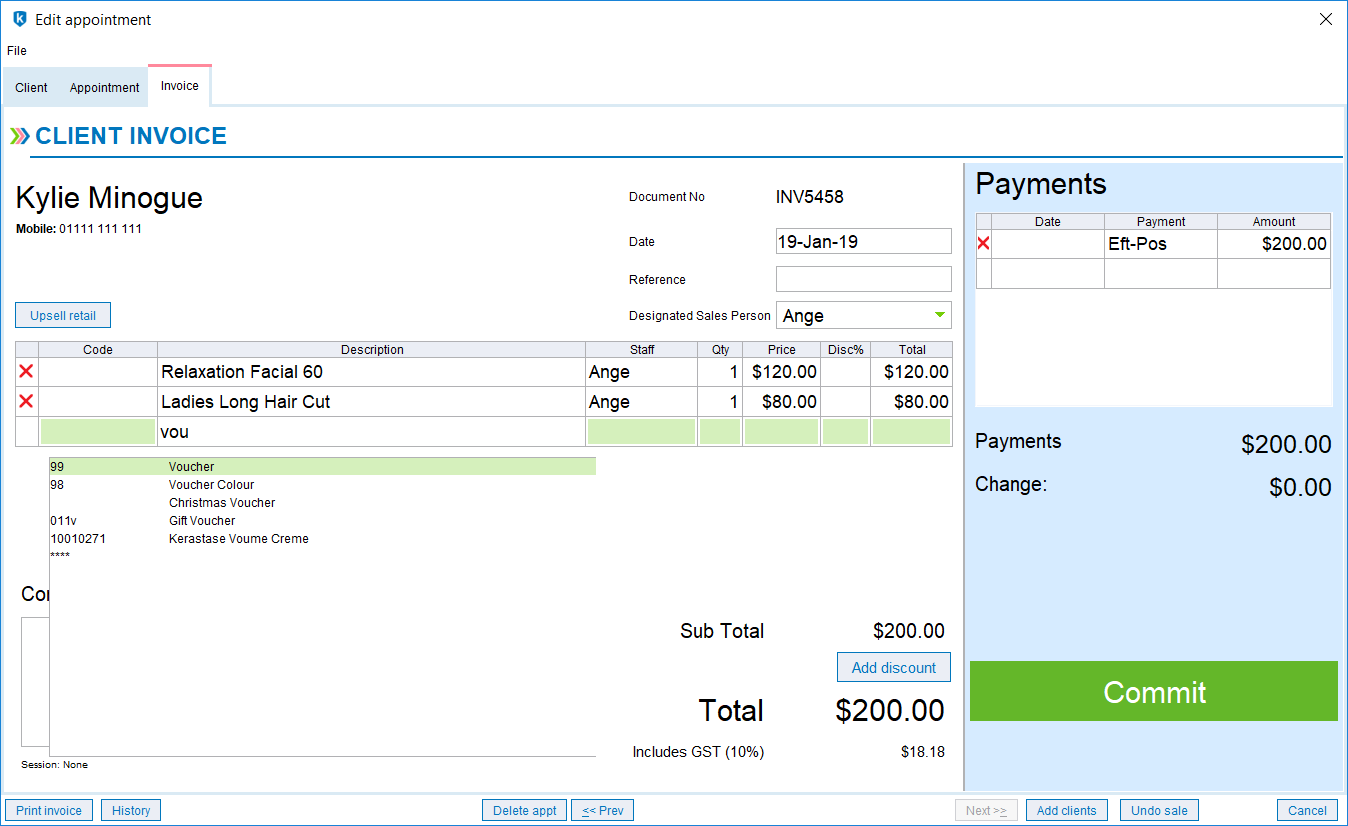 3. If the voucher type you have selected is a tracked voucher, the Sell Voucher window will open. Kitomba will allocate a Voucher Number for you: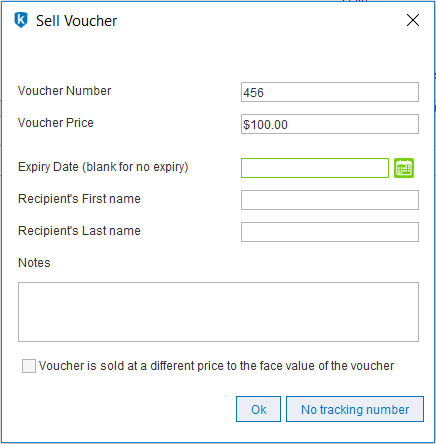 4. If you are selling the voucher for a different price than its value such as when:
Donating to a Charity/Raffle


Running a Voucher Promotion (say, half price Vouchers)


tick the Voucher is sold at a different price to the face value of the voucher checkbox




  
Enter the Sale price of the Voucher in the Voucher Price field, like this: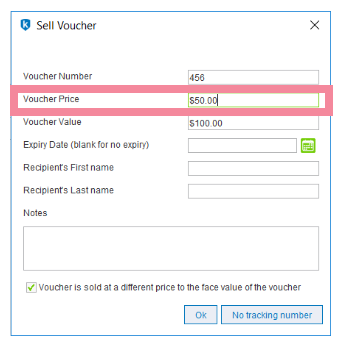 5. Add the Recipient's First name, Recipient's Last name and Notes if you wish.

6. Click Ok

Your voucher sale is now ready to commit.