This is a good option to use when you know that your staff member is going to be away for a period of time, such as taking a holiday or bereaved for a family member.
1. In Kitomba, go to the Admin tab

2.  Select the expand button next to the business name to show the staff for the business.
3. Select the staff member you want to add leave for.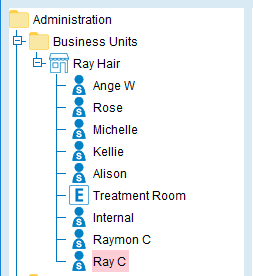 The staff person window will open on the right.
4.  Select the Leave tab
5.  Select the New Leave Entry button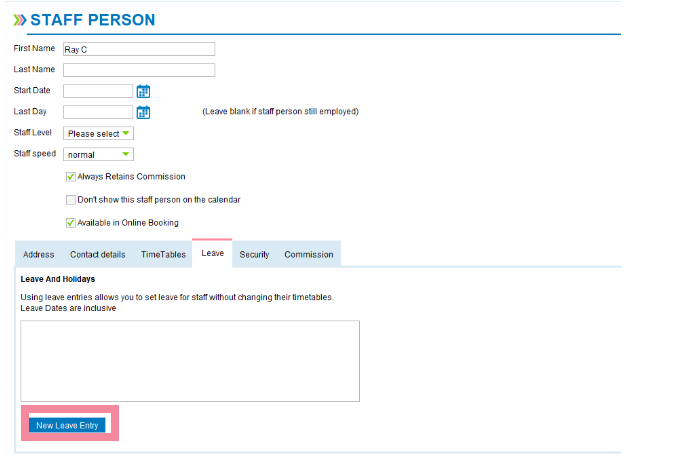 A box called Leave will appear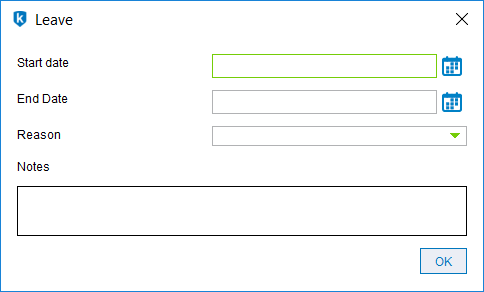 6. Enter in the Start date and End date of the staff member's leave.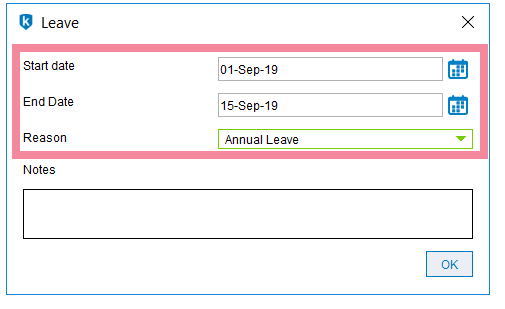 7. In the Notes field, add a description of the leave. This is optional.
8. Select OK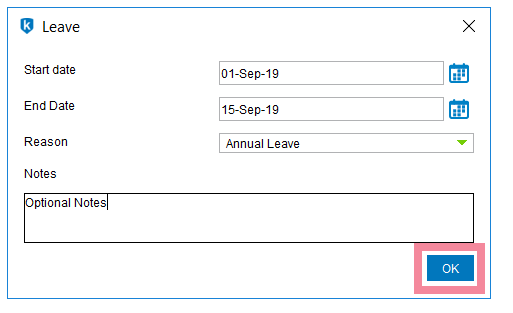 9. Select Save in the Staff Person screen. If you forget this step, the leave won't be saved.

The staff member will now show as on leave on the calendar for all of the days included in the leave period.