1. In Kitomba, go to the Reports tab

2. Select Leave and Custom Time from the list of available reports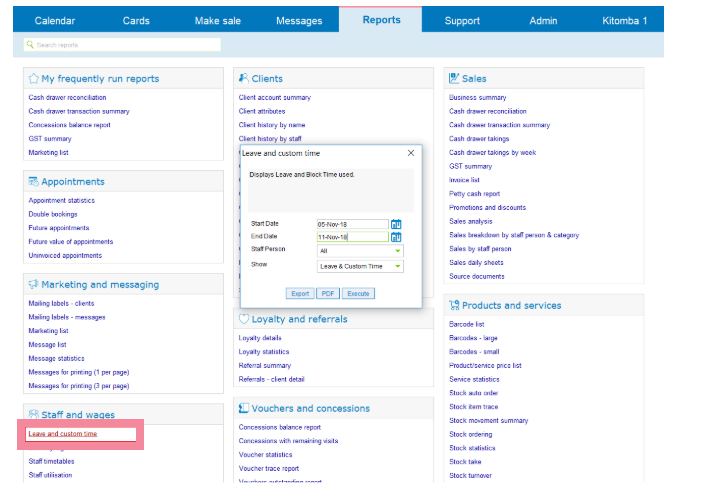 3. Select the Start and End Dates for the time period you want to report on. In this example we have chosen 5 Nov 2018 - 11 Nov 2018.


4. Select the Staff Person you want to report leave for, or choose All if you want to see leave for all of your staff


5. Select Leave Only from the drop down menu next to Show



6. Click Execute
The report will show you how many total hours leave the staff member has had in the reporting period, and then show you how many hours of each type of leave.
In the below example, staff member Rose has had 9 hours of Leave Type Sick Leave and staff member Ray has had 34 hours of Leave Type Annual Leave.