After creating or modifying your security groups you can now assign your staff to go under a group.
The example scenario:
    - Owner/Administrator (Admin)
    - Manager (Admin)
    - all other staff (Restricted) 
1. Go to the Admin tab 

2. Double click on Business Units, double click on your business name and select a staff member to work with

3. Select the Security tab and confirm their Security Group using the drop down box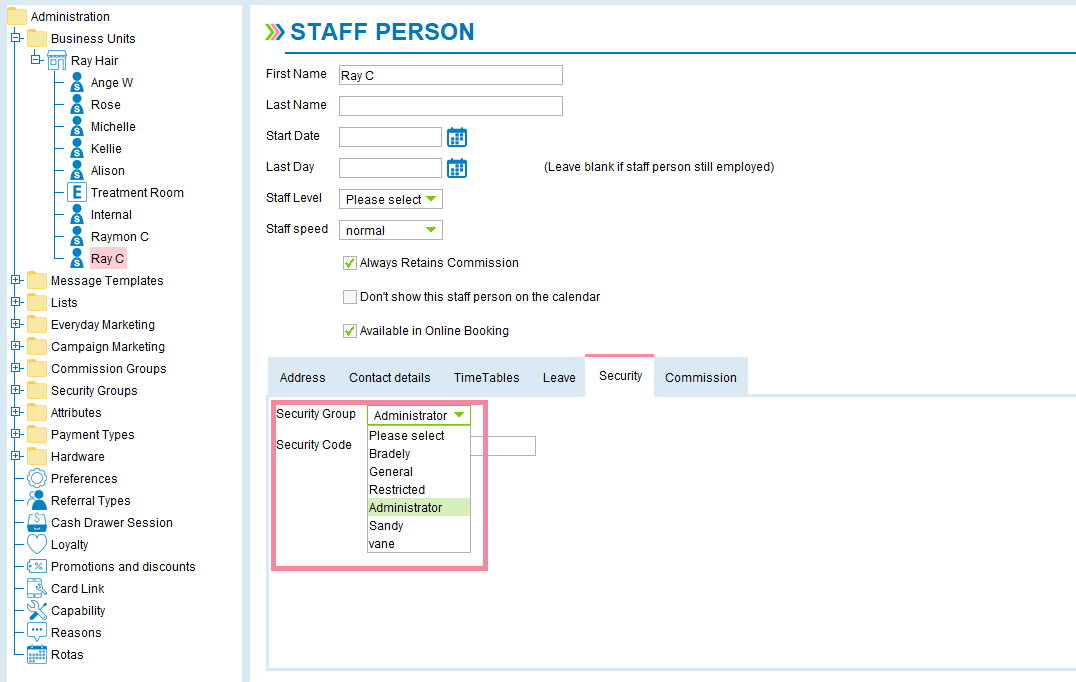 4. Create a password in the Security Code field
    - Each staff member will be required to create their own password to log in
    - This means you can track user activity (if necessary)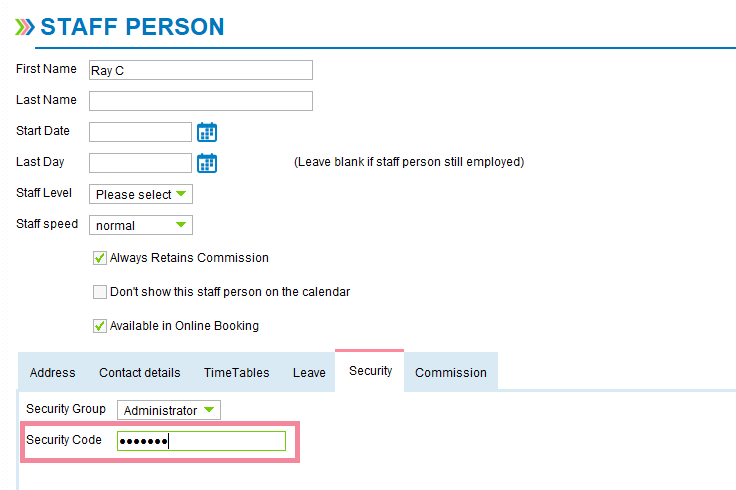 5. Save your changes

6. Continue this process with each staff member.